When buying a bag feels like you bought three different bags.

 The Prada Symbole bag is the perfect triangle bag, that will fit everything that you need, and by detaching the chain, you can style it three different ways.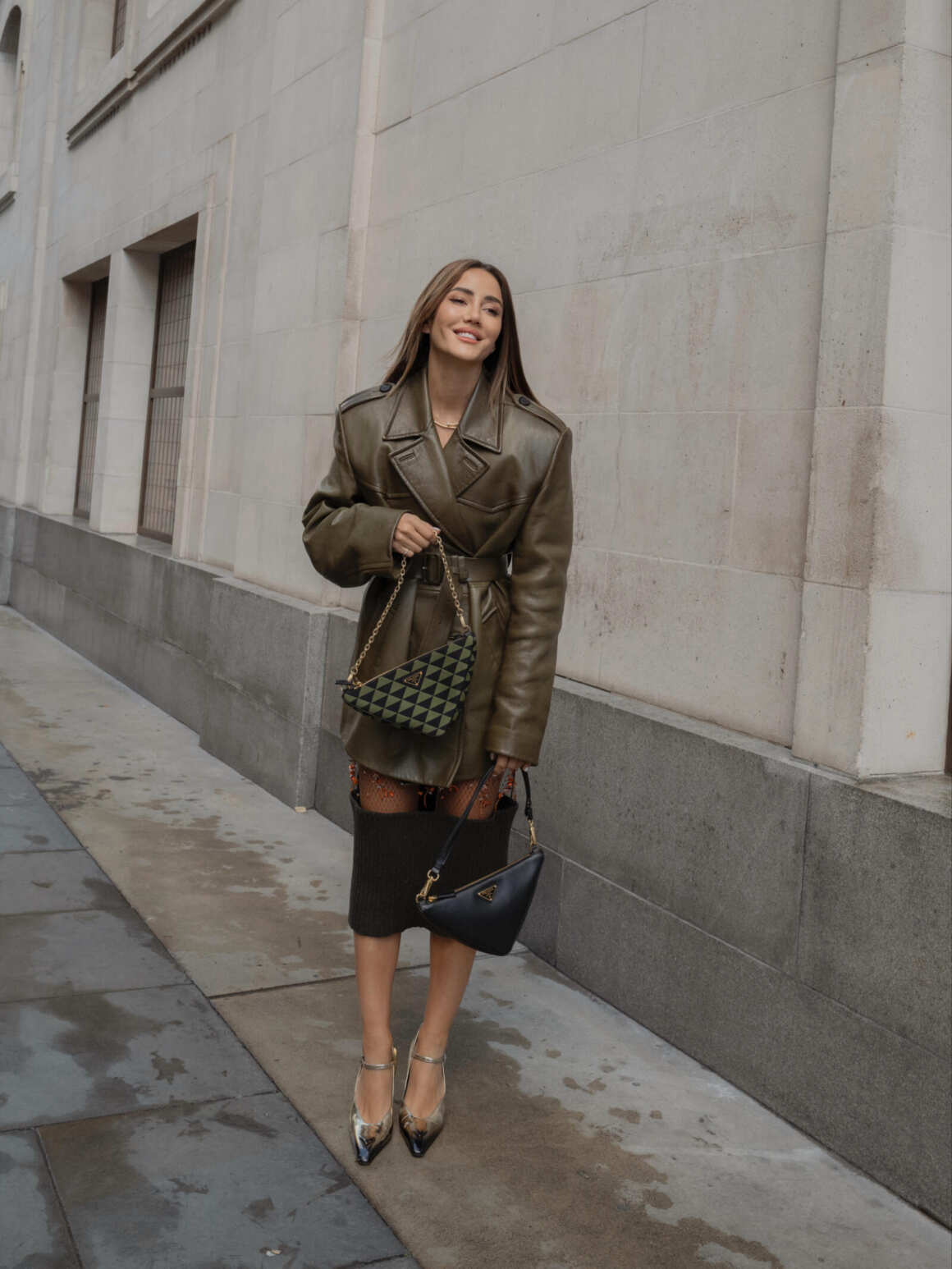 Prada Symbole leather and fabric mini bag

I know that today we are going to speak about Prada Triangle Symbole Bag, but let me digress a little bit. I have clear memories of the day when I purchased my first Prada bag- It was Prada Galleria Tote bag and I remember standing, feeling very happy with my choice at the Selfridges counter while this perfect new addition to my wardrobe was wrapped. It was 2012 and I was ready to embrace my career of being a pharmacist. I remember thinking how perfectly designed, yet very versatile Galleria is and how elegant everything about it is- from material and colour to shape, size, handles and logo. 10 years later I wrote about Galleria again, but I also managed to expand my Prada Bag collection to numerous other pieces of art including the Triangle Symbole which is also known as 3 in 1.
In this post, I'm going to take you through my first impressions of this bag, what I love about it and why it's earned a place in my bag collection.

ABOUT THE PRADA SYMBOLE BAG
DETAILS:
Fabric/Leather
Modular design consisting of two separable elements
Detachable 50 cm chain handle
Detachable, adjustable 45 cm leather handle
Metal hardware
Enameled metal triangle logo on the front
Zipper closure
Nappa leather lining
SIZE OPTIONS :
One size – 28cm width, 16cm height, 13cm depth
Colour options – Black/Beige, Black/Ivy Green, Black/Alabaster White, Black/Cherry.
THE SYMBOLISM OF TRIANGLE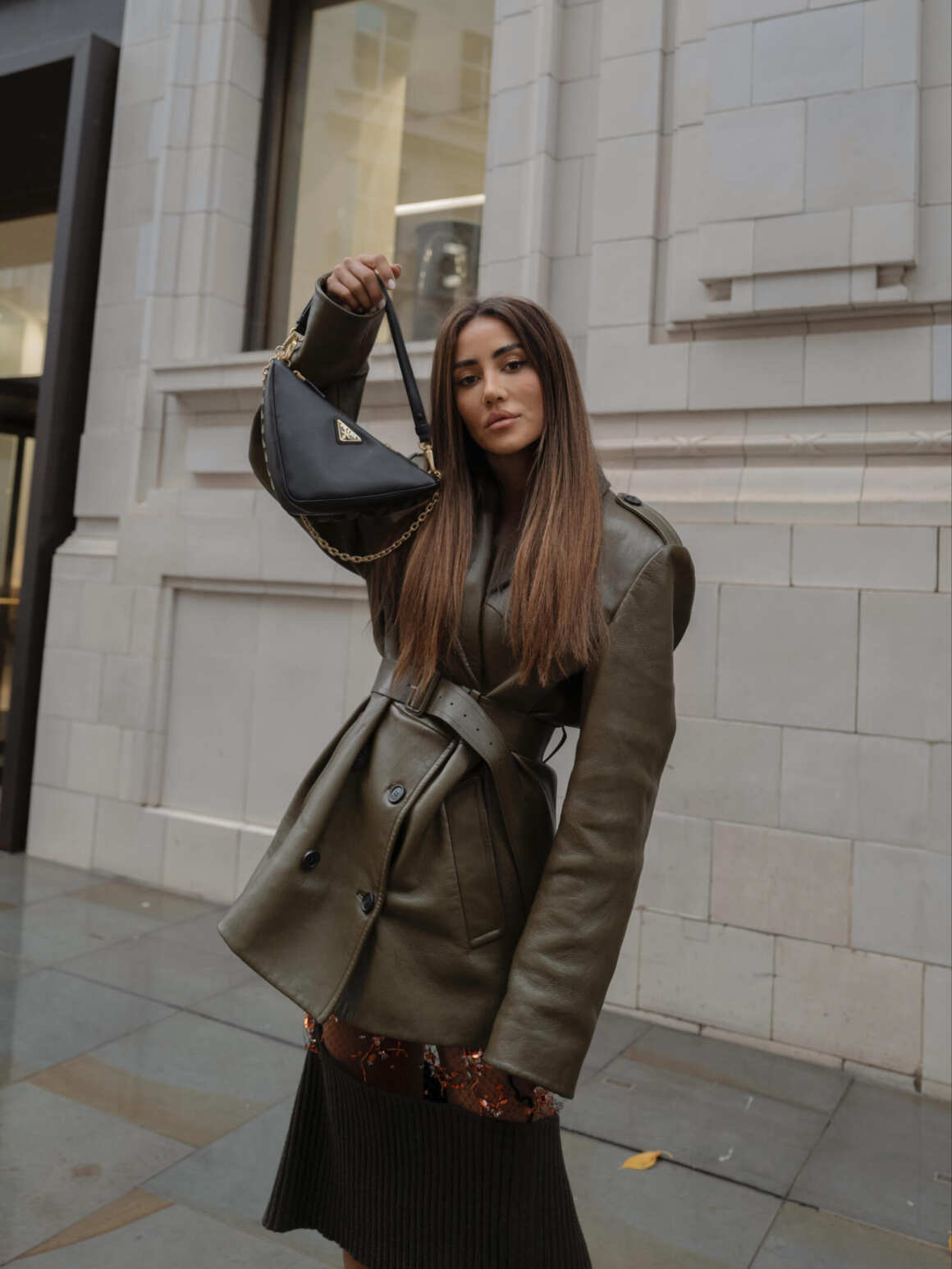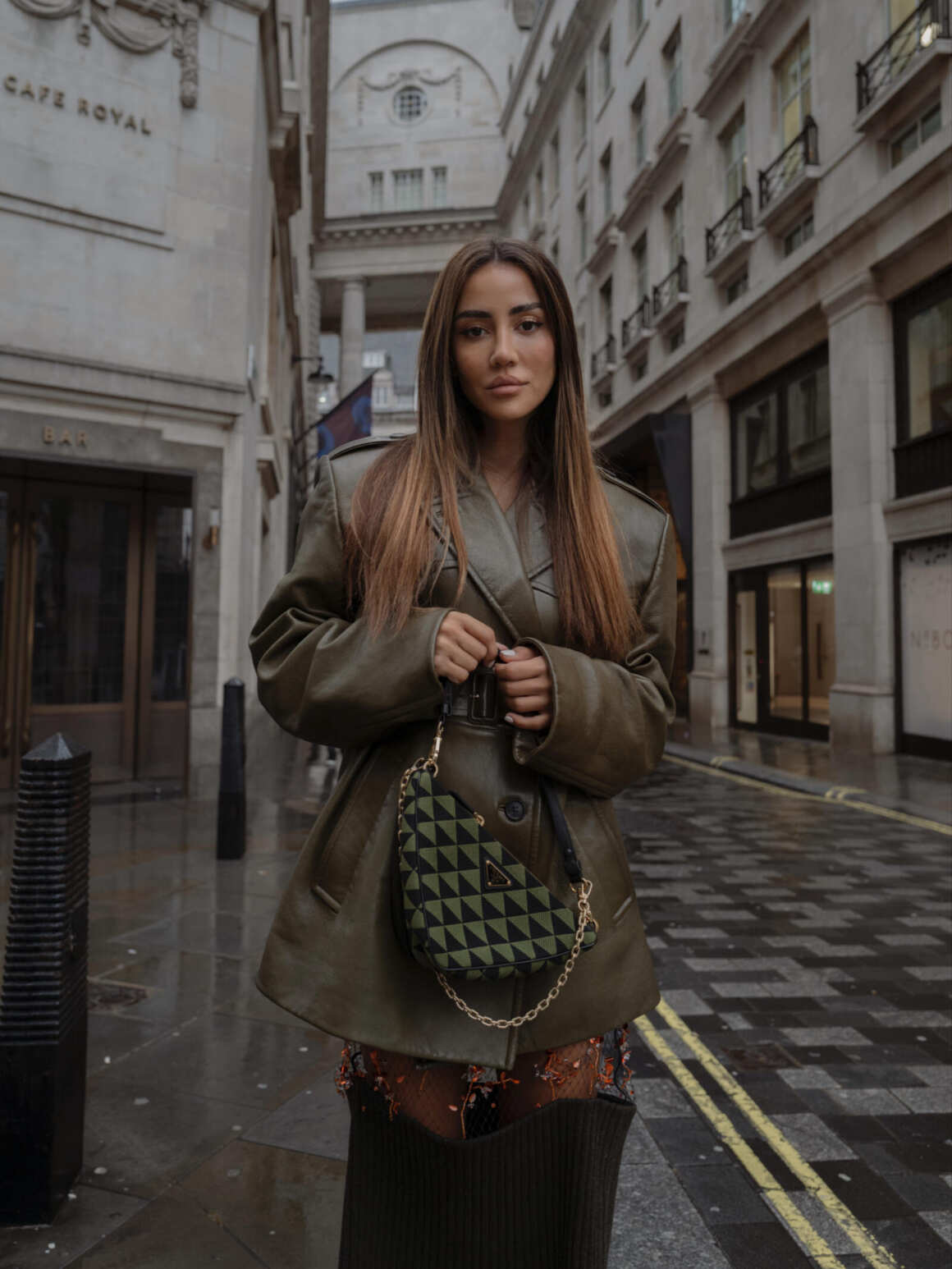 History of the Iconic Triangle
Prada's logo is iconic and has remained relatively unchanged for over 100 years. It was initially introduced in 1919 when Prada was appointed as the official supplier for the Italian Royal Family. This enabled them to incorporate certain royal emblems onto their logo, however, those royal emblems have been removed over time, and the rope, coat of arms, and the ellipse vanished from the logo—leaving only the name Prada. In the late 1980s, Prada has made 'anti-status' or 'reverse snobbery' stance and did not support prominent logos on its garments. However, triangle has remained, possibly as it minimalistic and deep-rooted in Prada's iconic history, with Mario Prada, introducing it for the first time in 1913 on the trunks he designed. 
Finally, the latest addition to my Prada handbag is genius symbiosis of Prada Triangle and Prada Symbole – it  is Prada Symbole leather and fabric mini bag in Black/Ivy Green. This versatile bag is made up of two triangular bags that can be worn together or separately and comes in four colour combinations. In all colour combinations, one triangular bag is black and the other bag is made of luxurious jacquard. 
Fast forward to 2022 and an inverted triangle, is not anymore just synonym for Prada's iconic logo- but the bag, the silhouette and the shape that comes with contemporary attitude. The new Triangle bag was initially featured during Prada's SS22 menswear runway show where the most interesting piece was inverted triangular, brightly coloured oversized duffle bag. 
Fashion is totally fluid nowadays and I show from both men's and women's collections, but I couldn't wait to see a women's version of triangle which is the protagonist of todays post. Prada first introduced Prada Symbole Handbag, which was also inspired by Prada's iconic Triangle, but here, the Triangle has been turned into a luxurious jacquard and is woven into fabric of the handbag.
CLICK ON THE ITEM AND SHOP NOW
To buy or not to buy?
What is so fantastic about this bag? I am sure nobody is asking as its all so obvious, but you buy one bag and get three. Yes you read well, the bag is double sided, black leather on one side and Symbole jacquard on the other. You can wear them attached or detach them to have to individual items. Leather strap or dainty chain, you can choose based on the occasion. I think that versatility in our items is what everybody is seeking today – something classic, something fun and something different. 
Prada Symbole leather and fabric mini bag (Height 16 cm / Width 28 cm /Length 13 cm) and is made of fabric and leather. It has 50cm or 45cm detachable handle, zipper closure, metal hardware and nappa leather lining. It fits my phone and card holder as well as a lipstick (per compartment). The Symbole , just like the Triangle itself is a symbol of the Prada's ethos. Past, present and future. I am very excited to see what the future brings, but one thing is sure, this Prada Triangle Symbole bag will be coming on many trips with me. Let's call it a small prediction
I'm currently styling my Prada Symbole bag with a structured leather coat from Prada – getting ready for the autumn season, but as the high temperatures are still here, I paired it with a mesh and knit skirt. The best part about it is that I can turn the bag to a different side and it looks like a completely different bag.
What do you think of this new bag release from Prada?