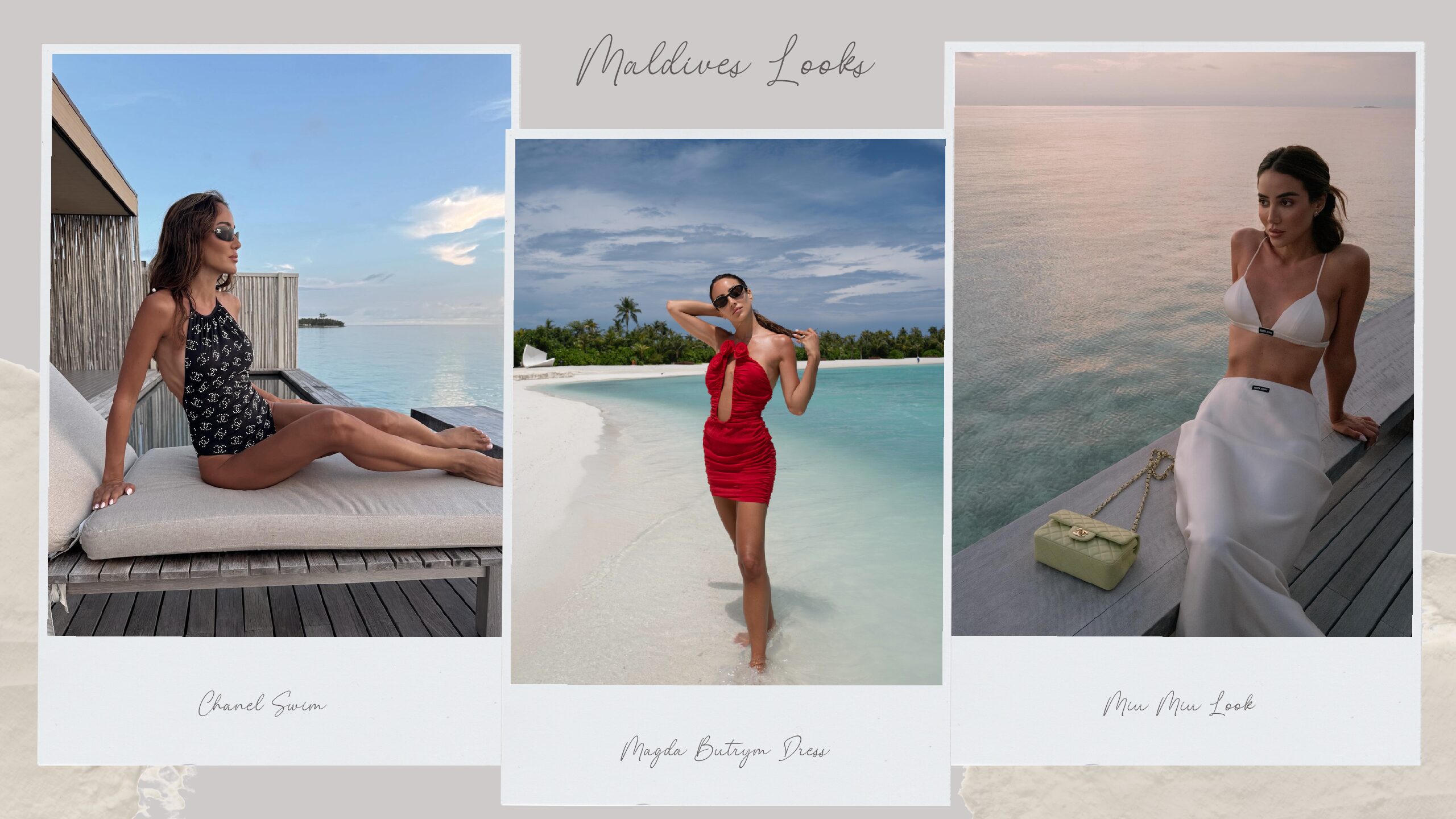 VACATION TIME BEFORE BUSY END OF THE YEAR
Embarking on a vacation before the bustling end of the year provided a much-needed escape, allowing a moment of recharge before the whirlwind of responsibilities resumed. I packed my suitcase, carefully selecting outfits to match the destination that is basically a paradise on earth. To be honest I only realised upon the arrival that majority of my suitcase was Magda Butrym – but can you blame me? Its one of my favourite brands.
The first day, I slipped into a stunning red dress, that I just wore barefoot with a pair of Chanel sunglasses.
For a sunset dinner, I opted for a Magda Butrym blue dress paired with the Loro Piana pouch and my favourite Hèrmes Oran sandals. Another sunset dinner yet again called for a Magda Butrym number, this time even more extra – with a sparkly dress.
Another night another chance to dress up, and I chose a Miu Miu silk skirt and bralette ensemble that has been in my wardrobe for a while now, and I couldn't wait to wear it.
Days by the pool were a blend of luxury and leisure, accentuated by my choice of swimwear. Magda Butrym, Chanel, and Pucci swimsuits were the star of the show on this trip. Whether basking in the sun or taking a refreshing dip, I felt effortlessly glamorous, surrounded by the allure of high fashion and sun-kissed vibes.
Which of these looks do you like the most? I would love to hear your opinion.
RED MAGDA BUTRYM DRESS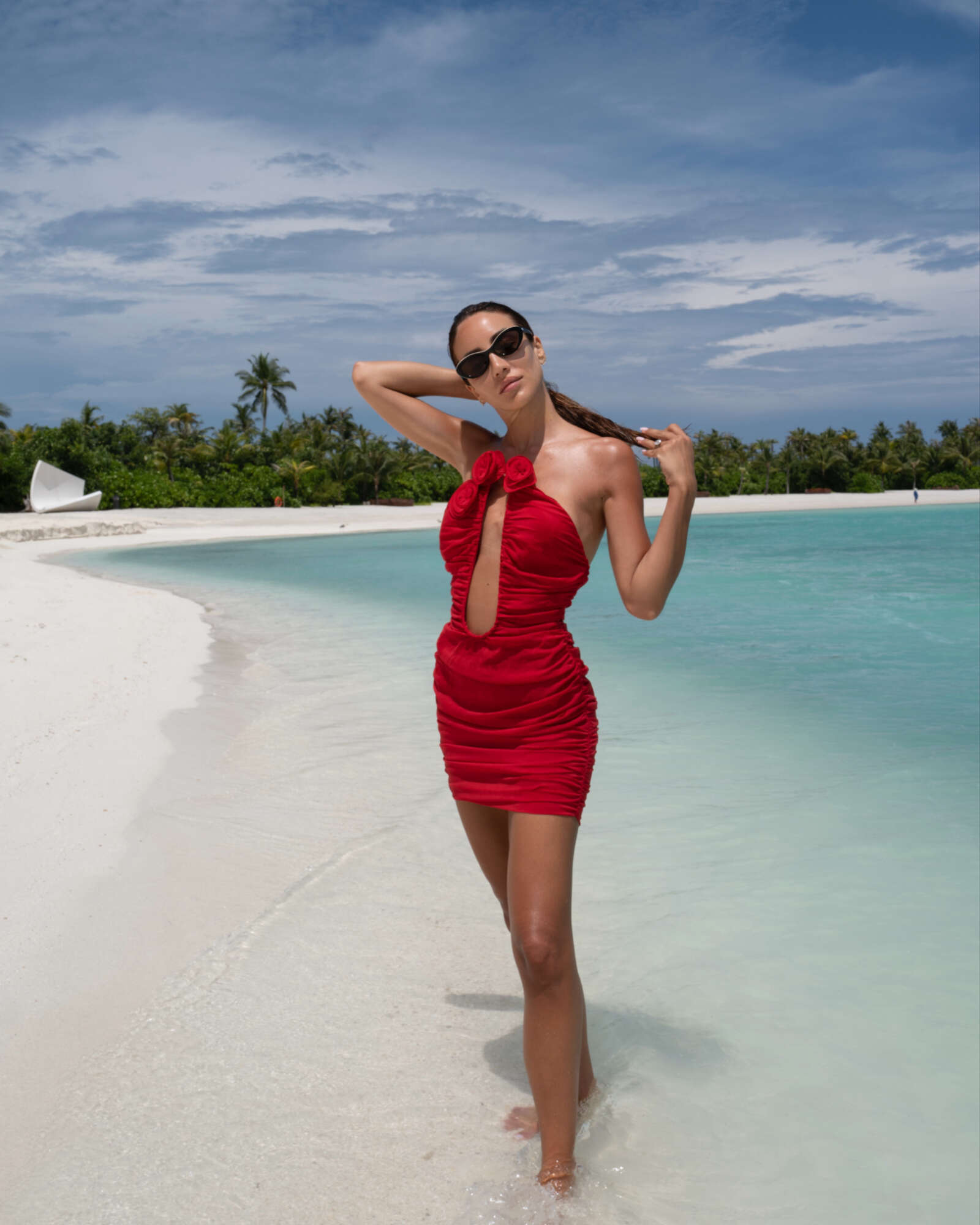 MAGDA BUTRYM SWIM AND DRESS FOR THE DAY