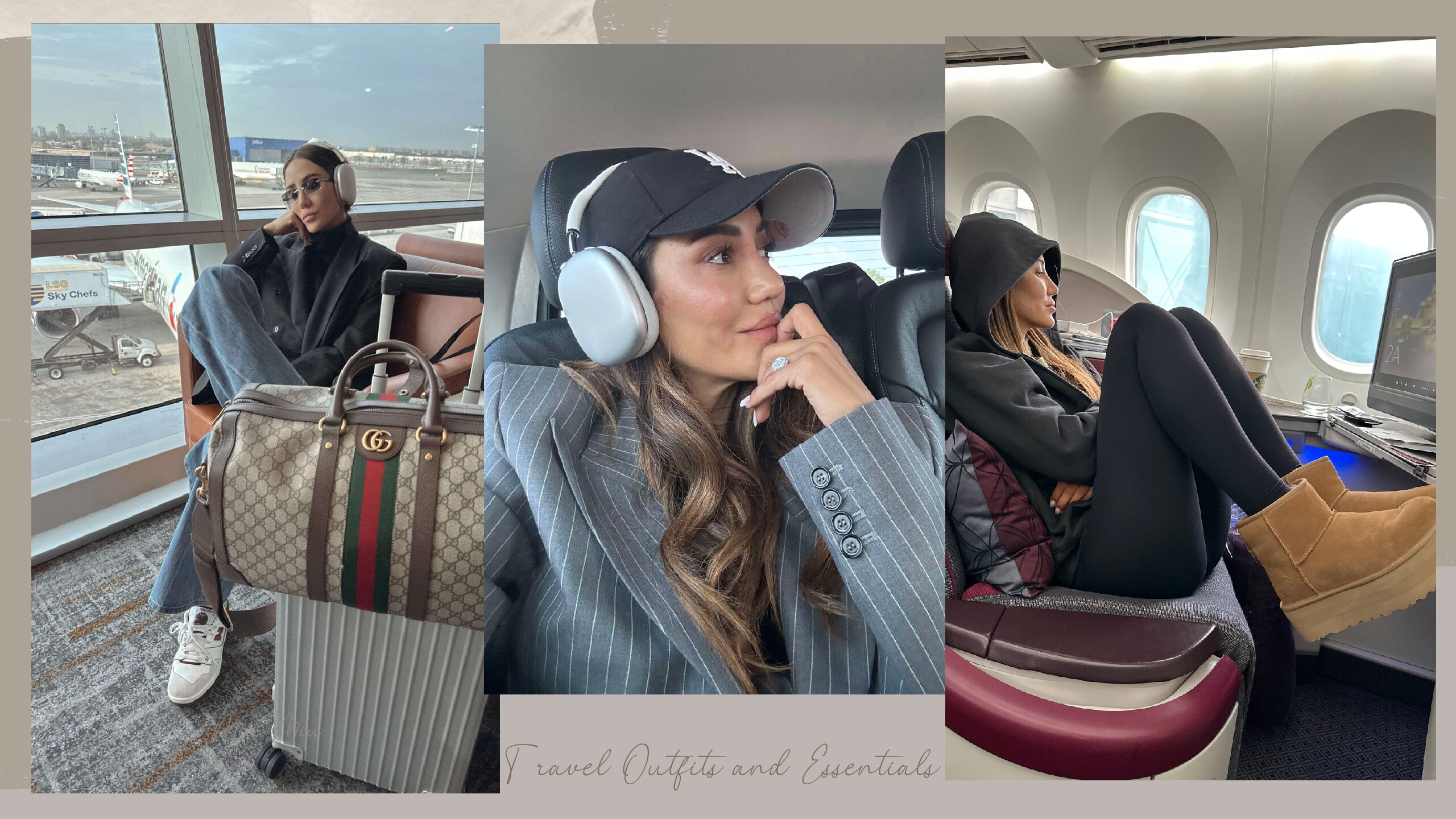 FLYING ROUTINE
As you might know, by this point in my life, not a week goes by that I'm not on an airplane at least once, so I kind of established my travel outfits, travel routine and skincare on board for some of the longer flights.
I know a lot of people are fans of joggers or leggings and very comfortable clothing on a plane, but I was taught by my mother from a very early age to look put together even on a plane, so that kind of stuck with me through life. Im not sure thats the right way, but I do try to have a smart looking outfit that is equally as comfortable. If I am doing a long haul flight I will however put on a cute cashmere set,PJs or even a tracksuit that is for me the epitome of comfort.
Speaking about long haul flights, there is always some time to spare, so I have a beauty routine set to keep my skin from being completely dehydrated from the cold and dry air. There is a huge debate if this is actually useful for your skin or not, but I know it works for me. I pack with me a sheet mask, usually my LED mask too as well as some heavy moisturises and finally lip balms.
While taking short flights, there is most of the time a work obligation as soon as I land, so I want to look presentable, while being comfortable. I usually opt for baggier jeans, a nice suit set paired with sneakers or boots. In certain cases I go for ballet flats, or loafers but as I am always freezing on planes so then I need a pair of socks on hand too.
Check out some of my favourite clothing items, shoes and bags as well as what I pack in my beauty bag(s) on my flight.
I ALWAYS OPT FOR COMFORT BUT STILL SMART CASUAL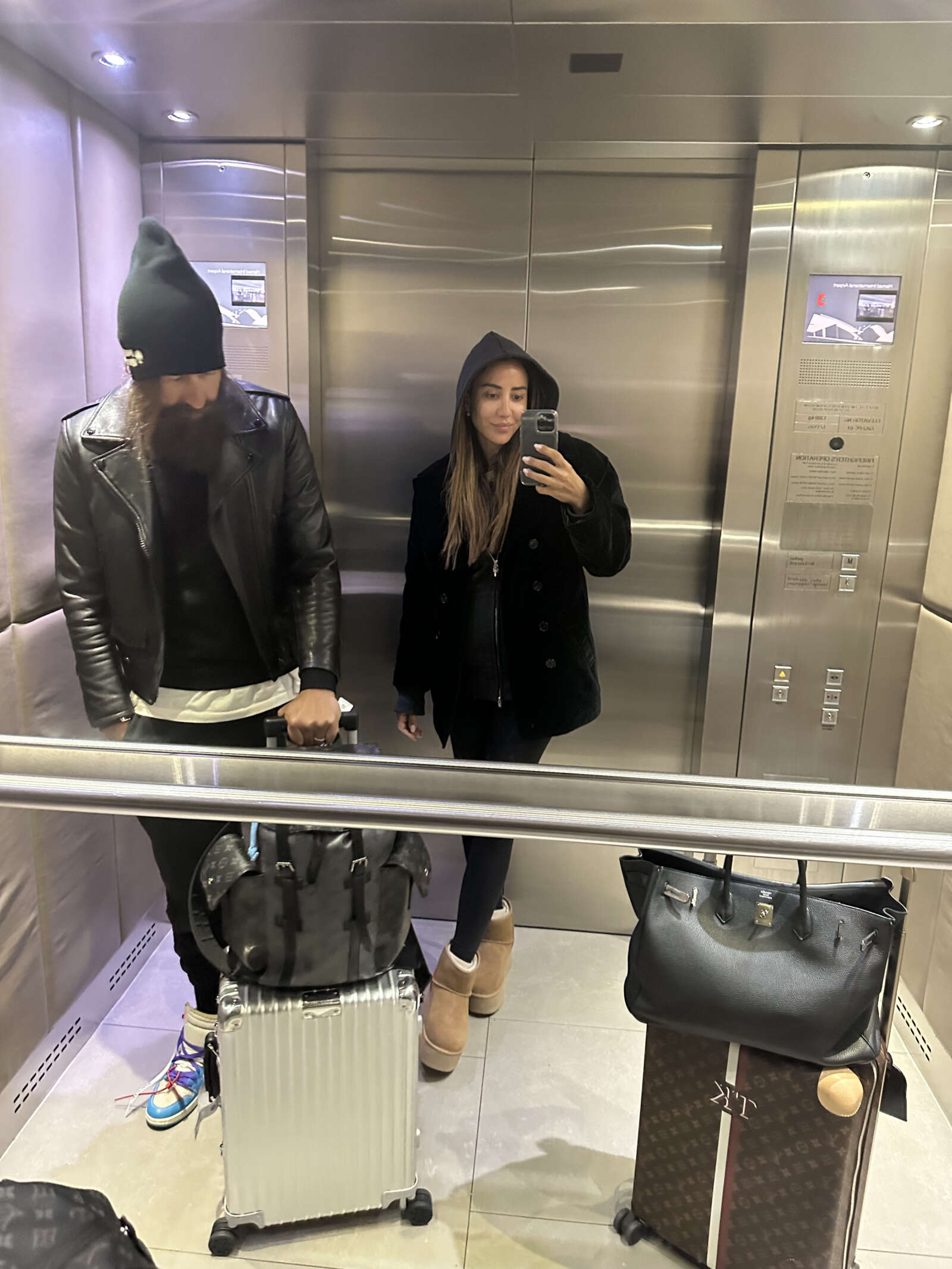 TRAVEL BAGS & ACCESSORIES
SUITCASES
BEAUTY ITEMS I NEED WHILE FLYING