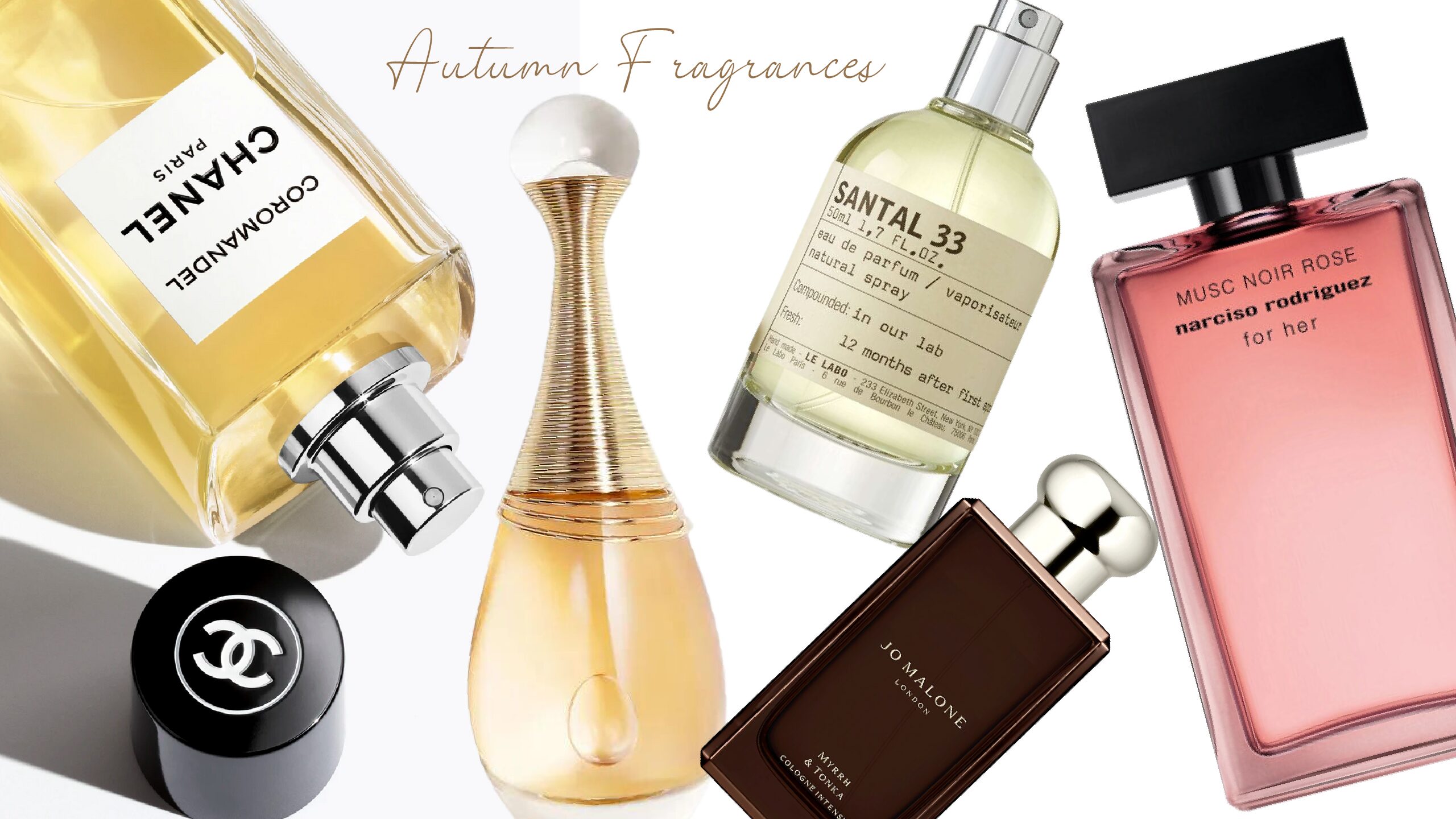 Undoubtedly, the ideal time of year to explore new fragrances is in the autumn. In the summer, spraying a stronger perfume can seem oppressive (besides, the heat causes a perfume evaporate faster), but when October approaches and the cozy sweaters come out, it's time to embrace the more opulent side of fragrances. Autumn is a feeling, not just a season. And when it comes to creating and sustaining the autumnal aesthetic, the scent is crucial.
CHANEL COROMANDEL
When Gabrielle Chanel saw a Coromandel for the first time, she claimed to have fainted from joy. Mademoiselle had a talent for recognizing several fashion trends and fusing them with her own. She decorated her Paris apartment with priceless Coromandel screens with flower motifs, giving it a haunting atmosphere. This sensation of exquisite enchantment is reflected in the COROMANDEL fragrance. COROMANDEL is a wonderful, exotic illusion. a strongly amber scent with patchouli, frankincense, and benzoin undertones. A gentle and sensual embrace.
L'Or, a new J'adore Dior fragrance, is a one-of-a-kind fragrance. This legendary Dior fragrance was elevated to a new level with the help of parfumier Francis Kurkdjian, the French genius behind several notable perfumes, including those from his own Maision, which debuted this week. The floral note of the fragrance is the first thing you detect when you first spray it. It's adorable, young, and lovely. It adheres to the skin, and over time, the floral tones persist but change to a more mature appearance. This scent is robust and can last the majority of the day. J'adore is not a recent item. It has been around for 24 years, and Hervé Van der Straeten's distinctive tear-drop bottle was created in 1999 for each variation.
LE LABO SANTAL 33
The not-so-secret fragrance of every stylish female you know is Santal 33 by Le Labo. Even though it has been around for a while—more than a decade—its distinctive unisextrail has been able to ensure the kind of longevity that is quite uncommon in the perfume industry.
Everyone's favourite perfume from Le Labo, has evolved beyond its cult reputation, settling in a space between the obscure and the commonplace: adored by fragrance connoisseurs while remaining delectably pleasing to introduce to a non-initiated acquaintance.
So how does one create such a barnstorming olfactory experience? It takes time to develop. After many laborious tries, Santal 33's renowned well-balanced combination of calming iris and milky sandalwood finally succeeded. Fabrice Penot, the company's founder, set out to create an ode to the American Midwest that was modeled after those vintage Marlboro commercials, which featured a leather-clad cowboy lounging in front of a roaring fire.
JO MALONE MYRRH & TONKA
The unusual myrrh trees can be found among the golden sand dunes of the Namib. Tonka bean's warm almond and luscious vanilla notes combine with the seductive aroma of its resin as it travels through the hot air. Noble and alluring is how most would describe this fragrance.
This perfume is a great companion all day long. This scent is really distinctive and works well in the transitional months or even in the winter thanks to the interaction of incense, a mild floral note, and just a hint of tonka bean.
NARCISO RODRIGUEZ MUSC NOIR ROSE
If you enjoy any of the Musc Noir scents, you'll adore this more sensuous, lighter version of the original. The Musc Noir Rose EDP was made to precisely combine with Pure Musc. Warm-woody and floral notes come together with their shared core of musk to create a unique, bespoke smell. Narcisco Rodriquez is at the forefront of fragrance layering, and if you're seeking to explore this yourself, this is a fantastic place to start.
The Rose Eau de Parfum is cozier and warmer than other Musc Noir scents while remaining sexily elegant. With the new inclusion of tuberose, the smell has the same musk heart as many of Narciso Rodriguez's perfumes. If you prefer white floral scents and Narciso's perfumes, you'll adore this fragrance.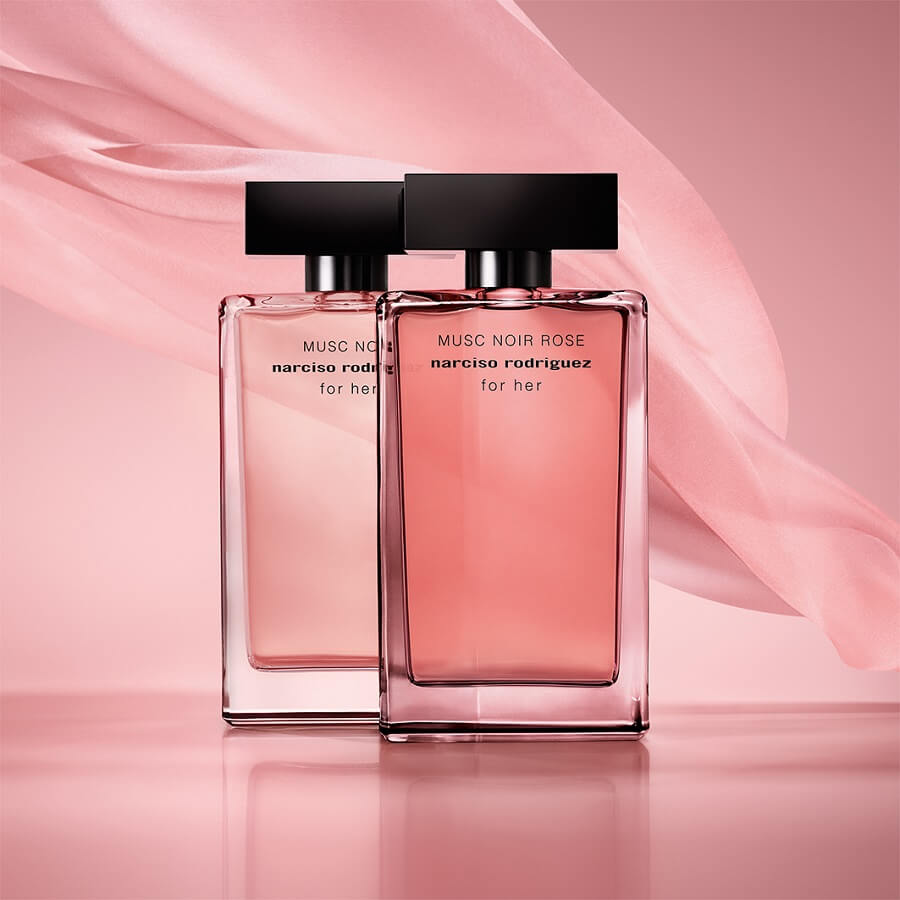 Which perfumes on this list are you excited to try for autumn?