MOUNTAIN TRIP LOOKS
Last week I went on a short, but very sweet trip to Val d'Isere. As I love mountains in the winter, and did not get the chance to ski much, I will surely be going back in January. For some reason I really enjoy spending time in the cosy wintery setting, I love that days are not too long, you can be active in the morning, but more relaxed in the afternoon, eating and chilling with your friends.
It was a work trip for me but I had a great time with my colleagues and friends, as we got to try all of the Jimmy Choo Ski Wear. In case you didn't know Jimmy Choo just launched the most stylish equipment for the slopes, think about ski suits in different colours, winter accessories such as gloves and balaclavas but also some cute bags that will fit anything from ski pass to a full "in case I need it" kit.
In this post you will see my looks from the trip – from the cosy chalet vibe, to two proper ski outfits. I have also made a selection of ski-wear and knitwear that could come in handy to anyone planning on hitting the slopes or any type of snowy setting this winter.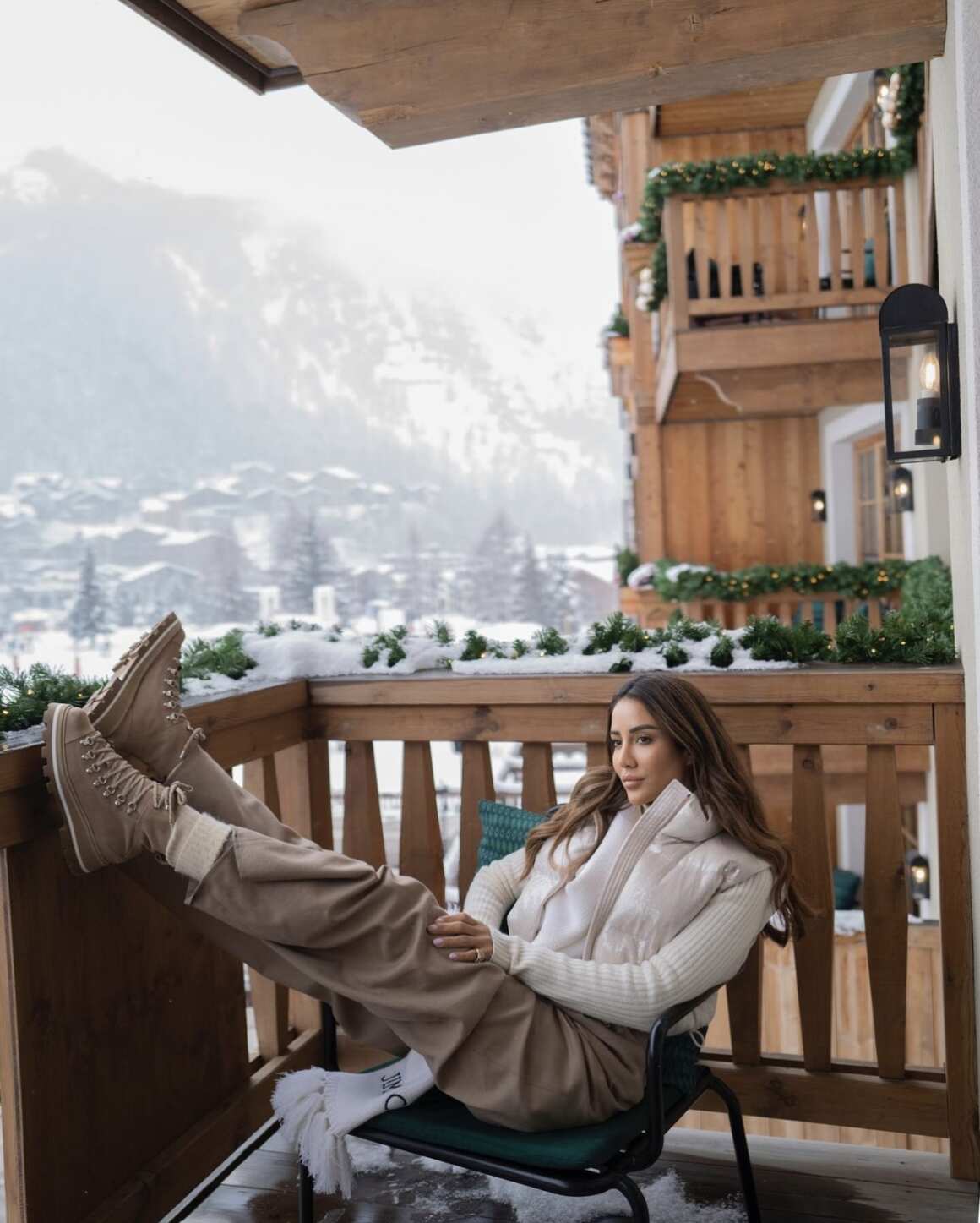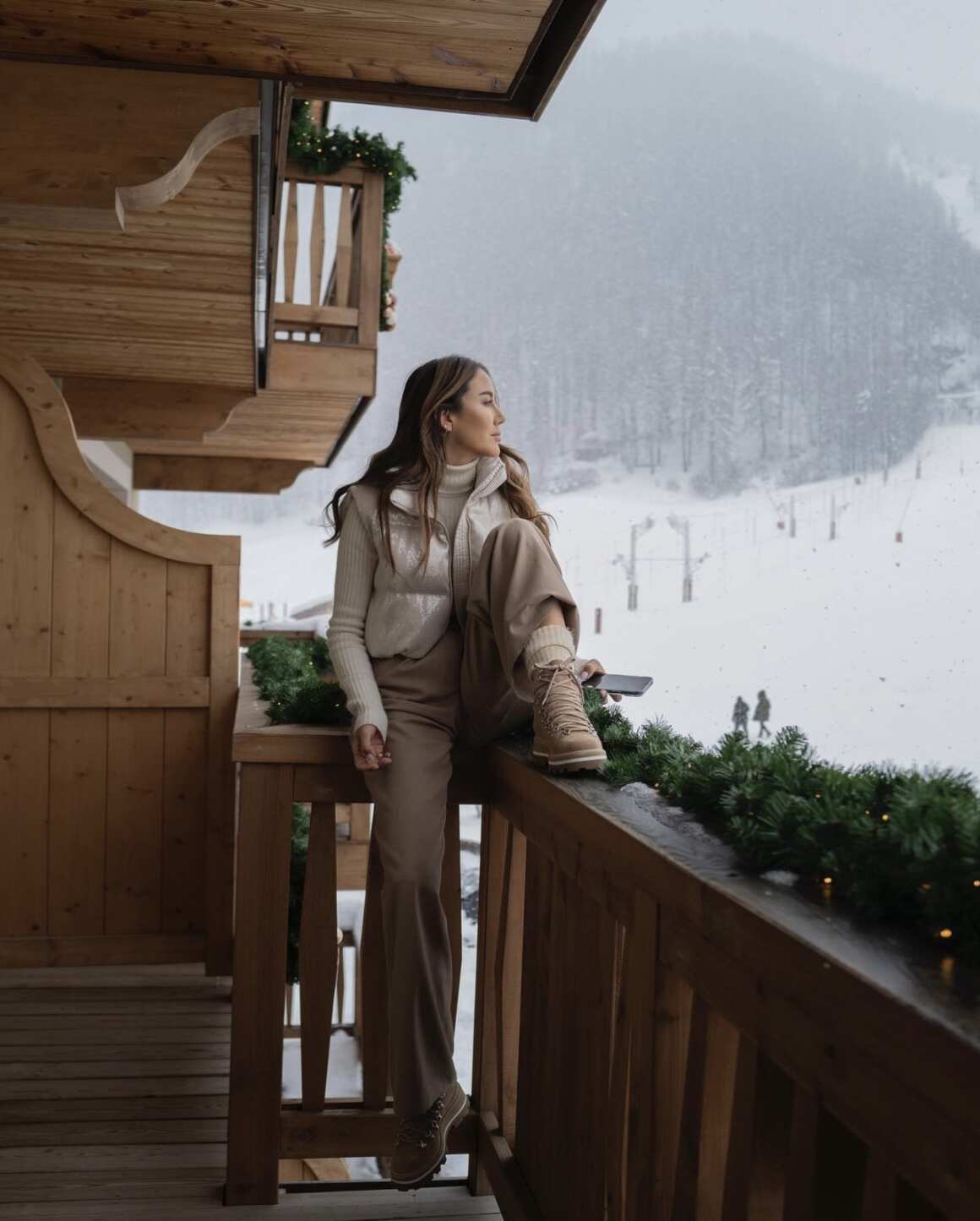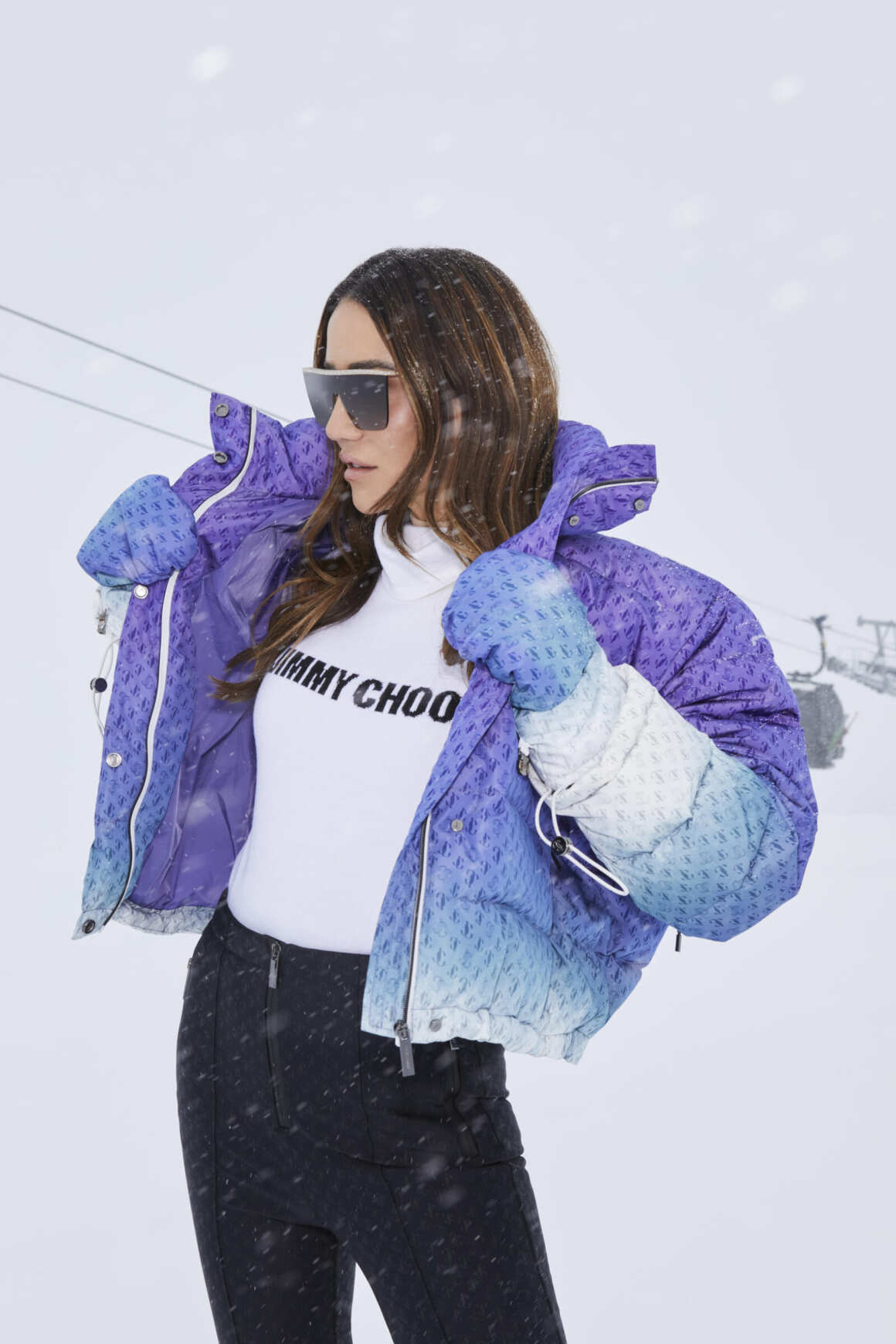 SHOP MY OTHER FAVOURITE MOUNTAIN PIECES