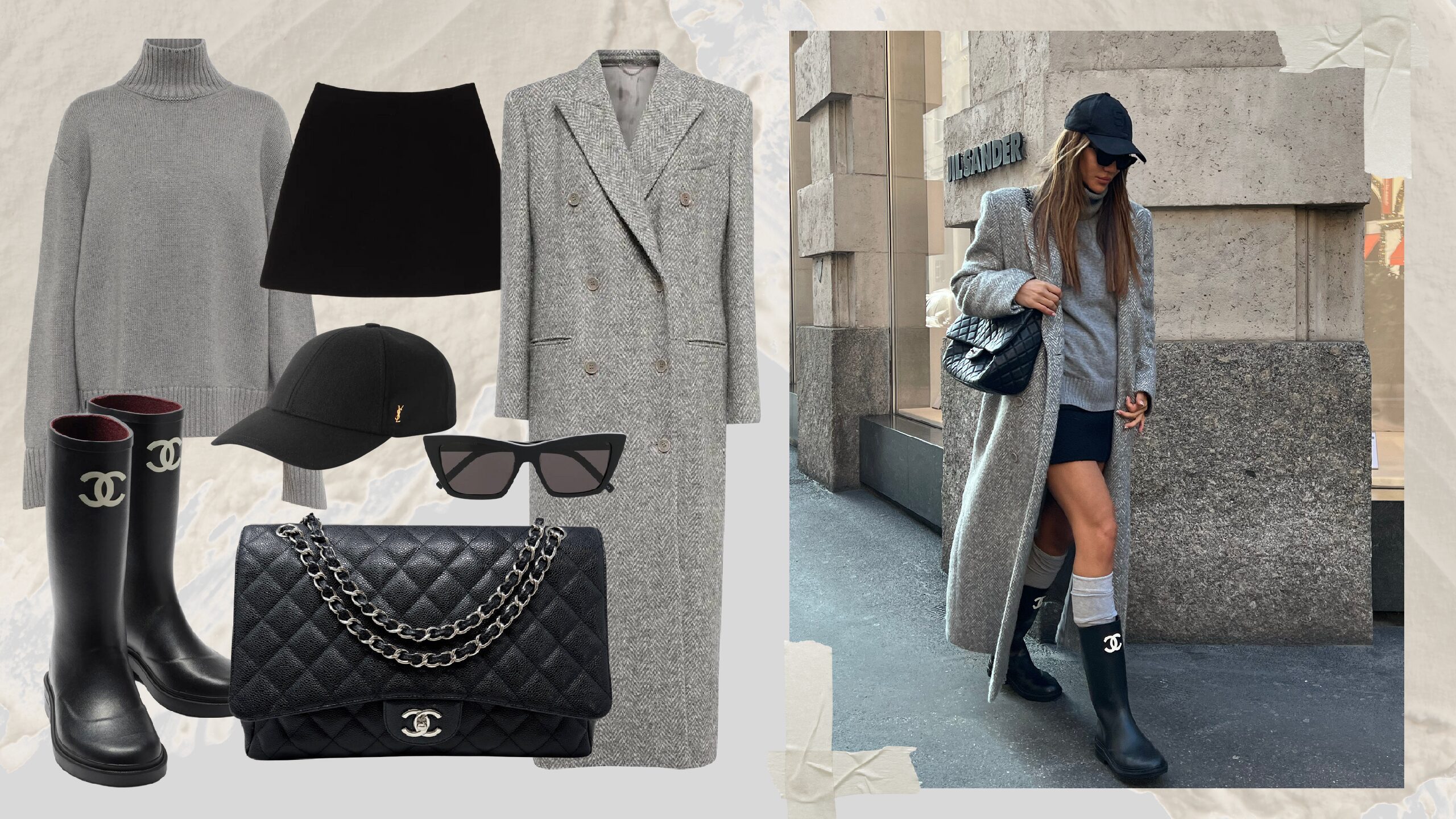 SHOP MY LOOK
Grey, cosy and chic. One of my favourite clothing pieces in the autumn/winter season are long coats. Whether you love how chic and cool they make you look, or the fact that you can throw them over any outfit and it's not your best one yet, you have to have one in your closet. As long as it's wool and keeps me warm I am here for it.
I decided to start these outfit posts a little more frequently from now on and I will include my exact pieces that I purchased, as well as a section where you can shop a similar look from high street brands.
I wore this outfit on a warm autumn day in Milan, which is why I dared to pair the extra long wool coat from Magda Butrym with a black mini skirt. I added a pair of Chanel boots for comfort, a cashmere sweater for warmth and of course my Chanel Jumbo bag, so I can carry anything I need with me.
SHOP SIMILAR CLOTHING PIECES FROM HIGH STREET BRANDS