A.A.Milne, once said 'When you see someone putting on his Big Boots, you can be pretty sure that an Adventure is going to happen' and stumbling upon this quote earlier today I got prompted to share with you my choice of Big Boots for the current season. I love wearing boots and always eagerly look forward to my knit and boot seasons. However, one thing that is becoming very apparent is that boots are no longer confined to colder months but are becoming a year-round shoe staple. It was great to see many designers showing boots during their SS23 fashion shows and I look forward to wearing many of those boots soon, but before SS23 collections hit our stores, let's talk about current trends. 
From wedges and stilettos, to comfortable biker boots, these are some must have boots this season.
WEDGE BOOTS - Stability of the flat with drama of the heel.

Wedge boots are making major comeback and I am ready. I will be wearing my velvet or crystalised Jimmy Choo Blade Knee Boots as well as Givenchy Shark Lock on repeat. Wedge gives us the stability of the flat shoes, but drama of the heel and elevates every outfit.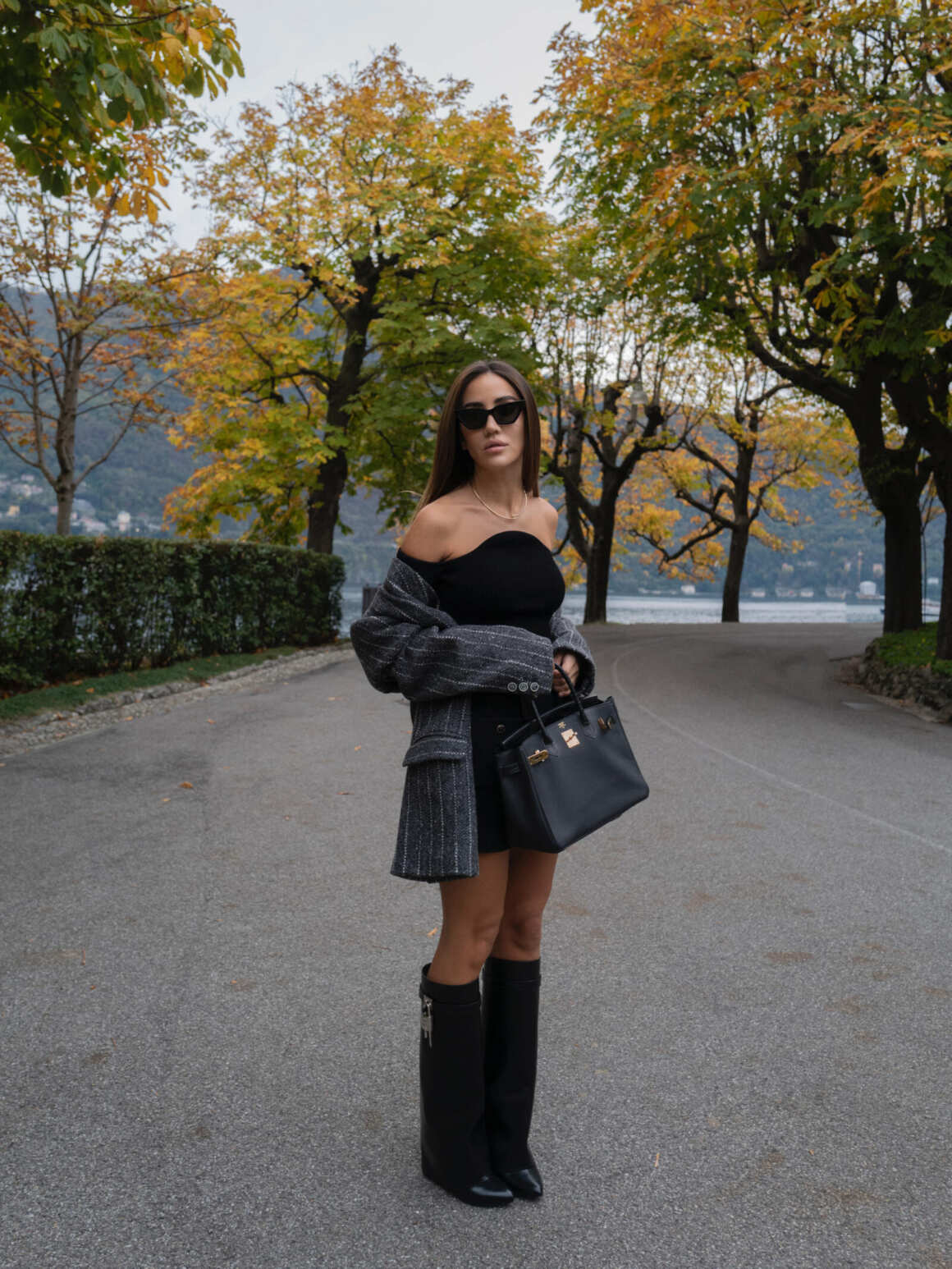 Jimmy Choo Blake Boots
I make some heads turn whenever I wear my fully crystalised Jimmy Choo Blake Boots.These statement boots are crafted from malibu mix suede with honeycomb crystals. Just like with velvet Blake Boots, sculptural wedge is 110mm high. Please note that Blake Boots fit small to size, so aim for half a size larger size. 
Jimmy Choo Blake Knee Boot 110 has 110mm heel and is velvet, pointed toe wedge boots. Sculptural wedge has been thoughtfully designed, so it gives the illusion of a stiletto from the back and a wedge from the side. They come in Dragonfly and Candy Pink colours and are very versatile boots, that can be dressed up or down.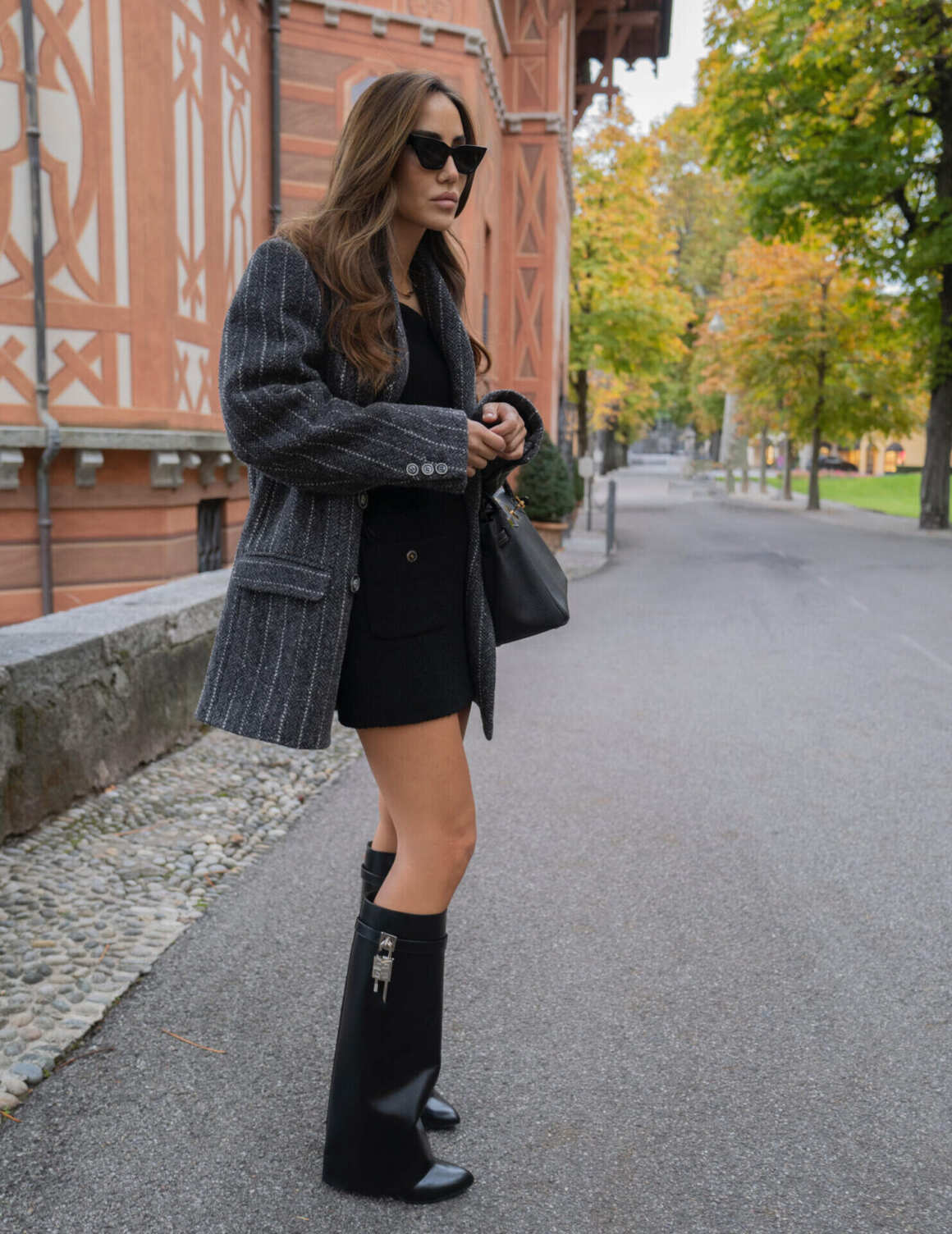 Givenchy Shark Lock fold-over boots
Givenchy Shark Lock fold-over boots with covered wedge are boots that I have thoroughly enjoyed wearing for years and was thrilled for their return. These boots, not only give us height with greater comfort than standard heels but are very sophisticated and stylish. They add elegance to any outfit. Those slip-on boots are made of grained calfskin leather and have 4G padlock on the right side and GIVENCHY padlock on the left side. They are almond-toe boots that come with 90mm heel.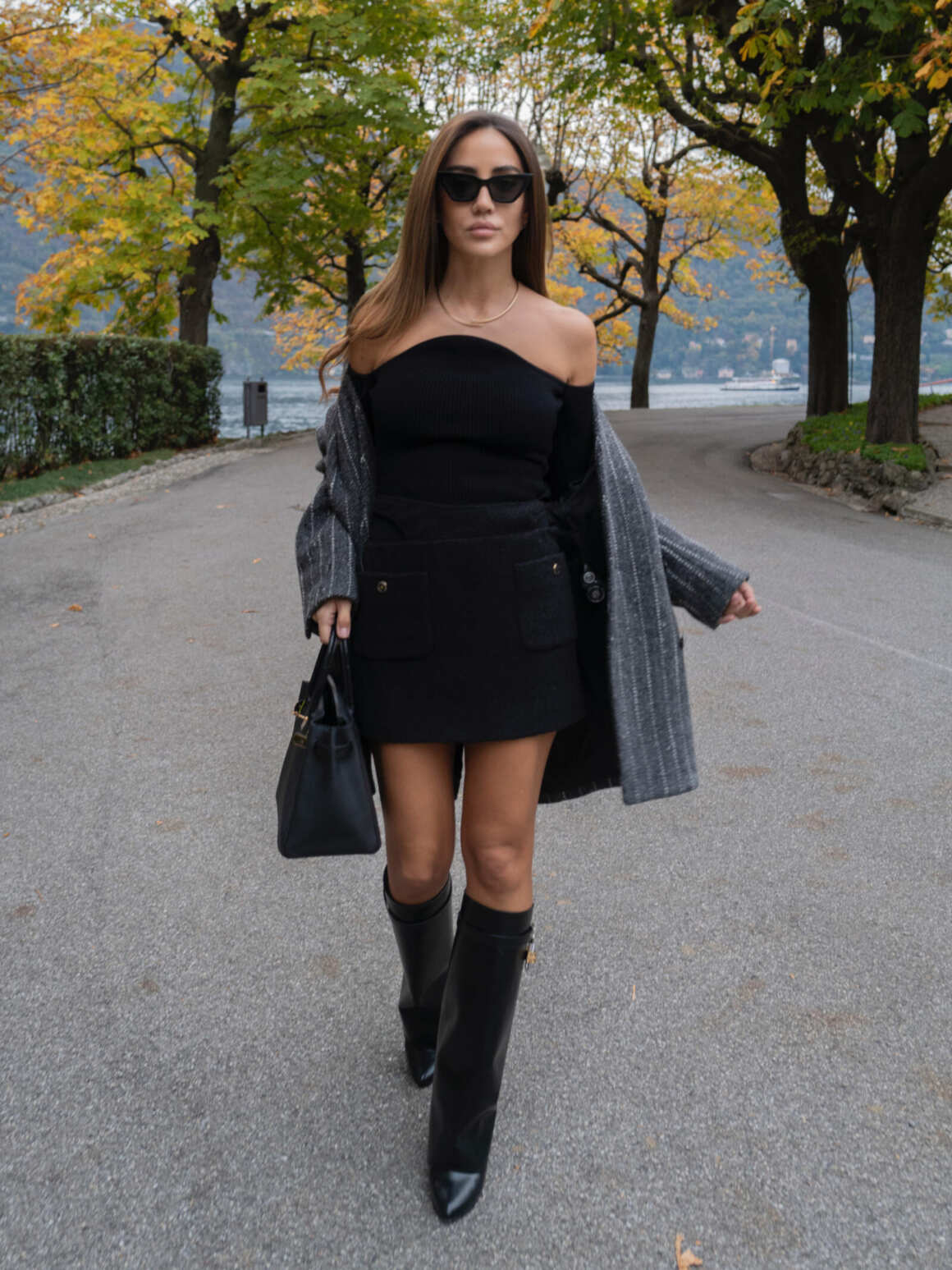 WELLINGTON BOOTS -Effortless chic Indie sleaze is back thanks to Gen Z and Chanel AW22 wellington boots.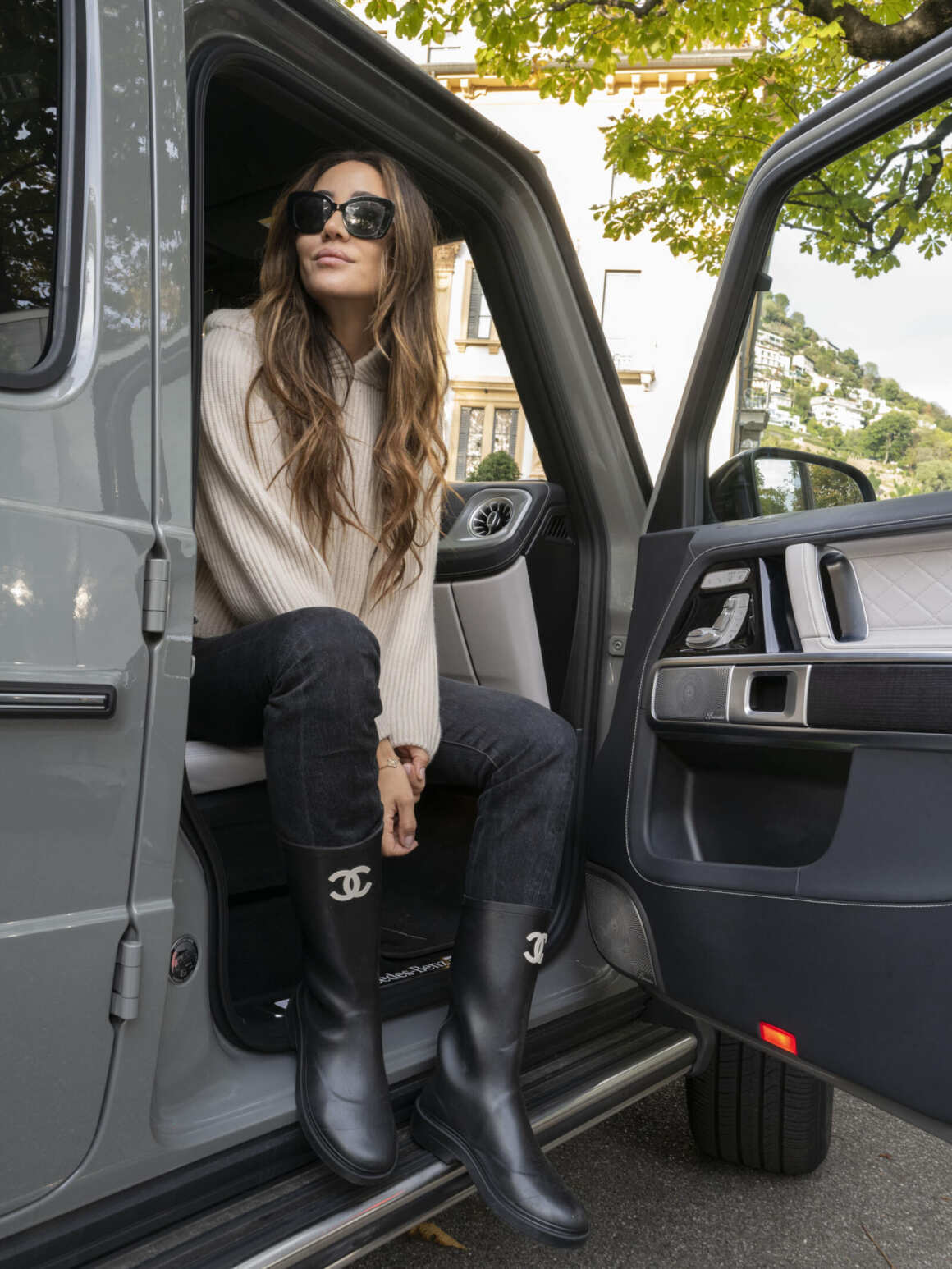 Chanel High Boots
New Chanel high boots come in dark beige, beige and black and were on my wish list from the very first time I saw them. These versatile boots are here to stay and are perfect boots that can be worn all year long for that effortless cool, but very stylish look. You can be walking the streets of the place you live at or attending hottest festivals wearing these boots and rocking your coolest indie sleaze look. These boots have 25mm heel and are best styled with knee high socks. 
They might not be the most comfortable boots you will wear this season, but they are unapologetically sexy and you are guaranteed to look great.
Balenciaga Cagole Boots is my choice of stiletto boots. Cagole boots are made from grained leather and feature tough buckle hardware as well as 90mm stiletto heels.  They have glossy finish and I love wearing them with mini or cut-out skirts or dresses. 
BIKER BOOTS
I saved the most popular shoe trend of 2022 for the end.
These iconic boots, with their hardwearing silhouette are not just comfortable, but also this season's hottest boot style. You can wear yours with anything you like- from leather jackets and jeans to dresses and miniskirts. They are reminiscent of the 90s grunge era and are guaranteed to make you look and feel great. 
You will see me wearing my new black Hermes Fiacre ankle boots over the coming months over and over again- during day as well as night. These ankle boots feature palladium-plated Kelly buckle, a chunky sole and are my feel-good boots. 
SHOP SOME OF MY OTHER FAVOURITE BOOTS
Which boot trend are you most excited to rock this season?