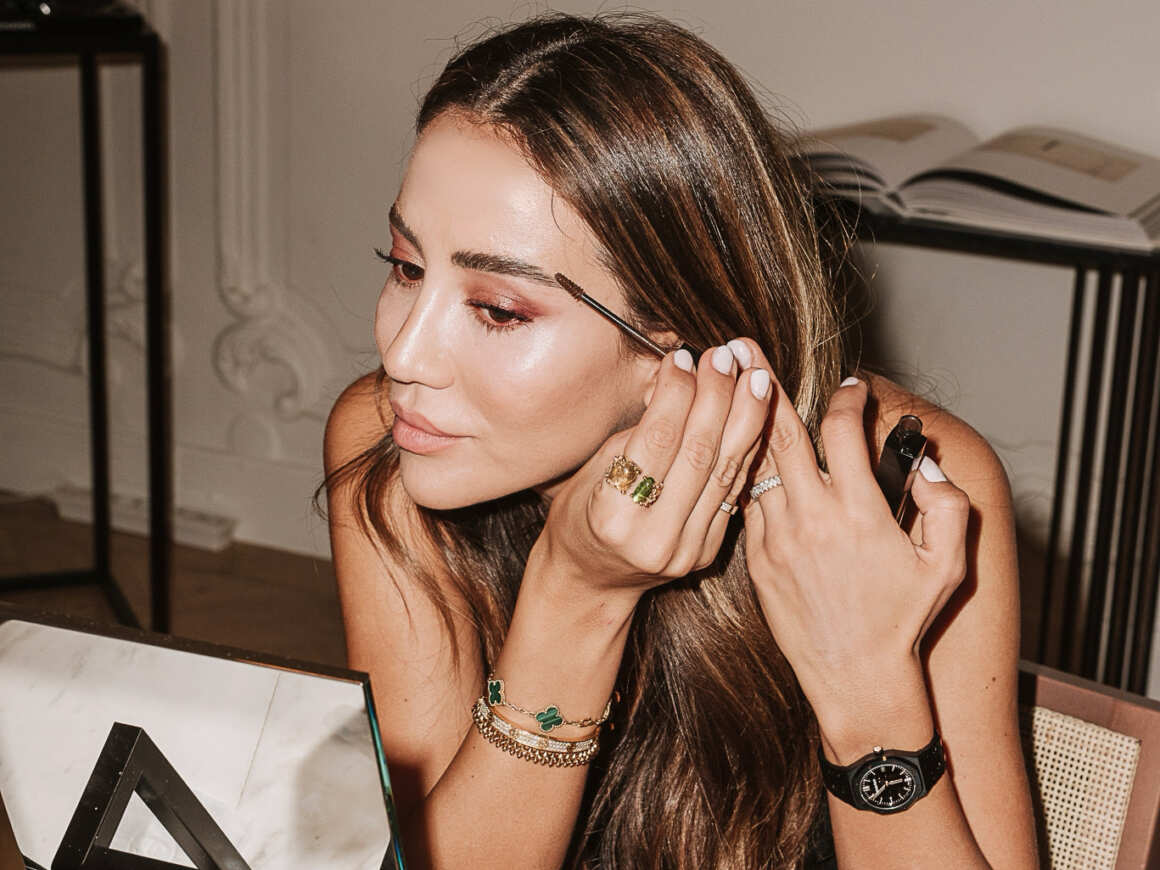 THAT ONE BEAUTY PRODUCT THAT CAN MAKE OR BREAK YOUR EVERY DAY LOOK
There is one beauty item that makes 'no-makeup' look perfect and it is without a doubt a great mascara. I am so used to wearing mascara that leaving a house without it feels odd. In fact, I almost feel naked. Over the years I have tried various mascaras, played with number of layers I apply, with different colours and am now able to tell if I will get on with it by looking at the wand. There is something very special about the shape of the wand and the density of fibres that distinguishes my choice of mascara.  Over the years I tried many different mascaras and I suppose that my age also means that I got a lot of experience in the lash field. Oh may I just add that there is nothing worse than a bad mascara? But in todays post we will focus only on good things.
FINDING THE RIGHT MASCARA
I have discovered that there is no one-size-fits-all mascara long ago. I also realised that you should never share mascara with your friends, not only for hygiene reasons, but because we all have different lashes and different desired effects. Whist it is a trial an error, it is very enjoyable experience, especially when you find the one that always delivers the desired result. 
In your search for your perfect mascara, I wanted to share my latest find with you- Chanel NOIR ALLURE Mascara. Apart from its brilliant performance, I really enjoyed aesthetic appeal and functionality of NOIR ALLURE and how it stood out from other mascaras I have tried.  Another thing that immediately stood out for me is the fact that this mascara had incredible consistency from the first day, so not too wet and not too dry. What a win!
SHADE AND WAND
The Iconic Chanel black has been enriched with a hint of red, but not the one you should be scared of. It will not show as red on your lashes as its red which in turn intensifies and adds depth to your eyes. This red hue can only be seen during the application but has lasting results- it gives lashes unique intensity. 
Wand, which also features a hint of red is flexible, slim and elegant. It is perfectly designed for application in zigzag motion, and I have found that not only did it capture every lash, but that the effect of single stroke of brush was incredible.
For best results you should place the silicon wand at the very root of your lashes and squickly move it right and left while pulling the lashes up. The result is immediate.
FORMULA AND PERFORMANCE

NOIR ALLURE has conditioning formula and has been enriched with hydrating and fortifying provitamin B5. It also contains three naturally derived waxes (beeswax, rice wax and carnauba wax) that will curl, enhance lash length and add  lash volume. I really enjoyed the protective and conditioning benefits of NOIR ALLURE.
Since I have curly hair my lashes are also pretty curly and I cannot testify on its curling power, but I can tell you that the effect was long lasting and separating while giving the volume to the lashes
Final product is smudge proof, transfer proof and flake proof mascara that will not fail you. My lashes were perfectly fanned-out and well defined all night long. 
SHOP MY CHANEL BEAUTY FAVOURITES

WILL YOU BE TRYING OUT THE NEW NOIR ALLURE MASCARA?