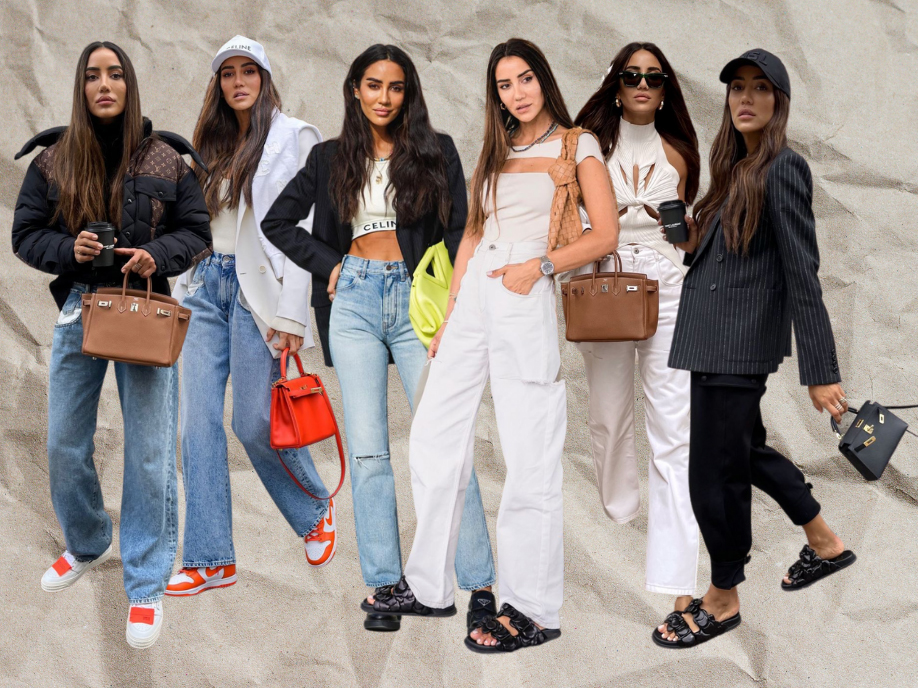 As year comes to an end, one simply cannot not wonder about it. Was it a good year? How good? What could have been better? Did I stick to my resolutions, which goals did I achieve?
At least I do. Pretty much every single year I wonder the same thing, I go slowly into a fresh reset while leaving all the bad behind, looking forward to the good and keeping optimistic about what future has to bring.
Good buys and bad buys, we are all guilty of them
Today I wanted to talk about some other good stuff, well the best stuff really if the category we are thinking in is my wardrobe. The best pieces I got in 2021 – or more specifically items I wore the most and enjoyed the most. Even though I am a self proclaimed queen of shopping, and I do buy way more than I need, I pride myself in buying smart – you know all that stuff you heard about before such as the famous "CPW" or cost per wear. If something costs £300 and you wear it 30 times, the cost per wear is £10. Simple maths that never fails. Whenever I am buying something I always have CPW in mind. Will I be able to wear this more than once? If yes, will I get sick of it quickly?(specially when it comes to prints), what is the quality like? There are many questions to get to, but I will serve you only answers in this blog post. Get comfy, sit tight and I am coming to you with my 5 best purchases of 2021.
1.Khaite Tops
The NY based brand caught my eye back in 2019, I remember watching Cate Holstein's runway shows thinking ok, here is something new. The brand is full of classic, wearable pieces that all have a little twist. Its made for a modern woman that knows who she is and is very confident (I like to think of myself as such, even though some days I cant even choose what to eat in a restaurant). Khaite is a brand that is slightly more expensive in the luxury market, and the tops would average at a £1200 however their CPW is truly incredible. I am never getting bored of them, the quality is great, the design is new, fresh, modern yet classic. How did Cate put all of these things into her designs I will never understand but she succeeded to make something that completely changed the way I dress every morning and night. I currently have around 8 Khaite tops in my collection and I wear them all the time.
10/10 for the brand and their tops and cardigans.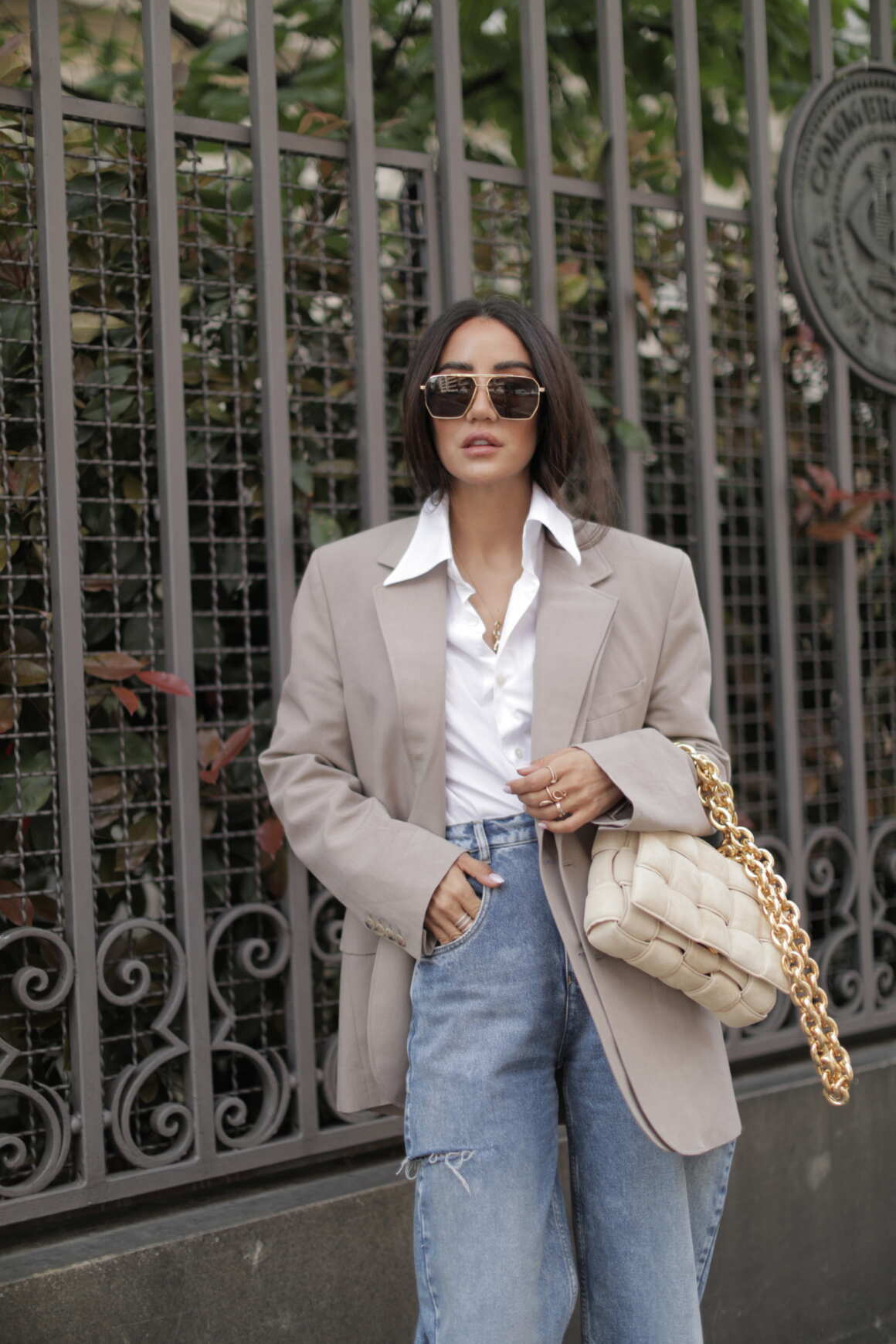 2.Margiela Jeans
If you have a bit of understanding of the BTS in production of Margiela jeans this wouldn't come to you as a surprise. Usually I am a bit of a sceptic when it comes to luxury brands and denim, as I specifically believe that best jeans come from denim brands, but this is an exception, kind of or not really because Margiela belongs to the OTB group which is the same group that produces Diesel jeans. Even though the designs and two brands don't have much in common, I have to say that the denim quality here is impeccable. Now combine that with avant-gardness of Galliano and practicality of this sartorial piece and you will get 3 pairs of heaven that sit in my wardrobe, never for too long because I wear each at least once a week. My favourite are the baggy styles with cuts on the sides or wide pockets. I hope they keep 'em coming
3.YSL Cap
Never thought I would be a cap girl. Well, I did have a little phase, it didn't last too long, but I was approximately 9 years old, I discovered a baseball cap and my older sister's sunglasses. I wore them together and thought I was the coolest kid on the block. The phase was soon over and I never really looked back. Until recently. Some of my life events in 2021 made me want to feel a little bit more low key sometimes and I discovered the caps. I bought the first one at YSL, and then followed this trend by buying all the caps they came out with. I fell in love with them. I had to include this slightly random purchase, because I really love travelling with caps, wearing them to tone down my dressy looks, or to add a bit of edge. What do you think?
4.Birkin 25 Gold PHW
Her majesty has arrived, were the words of my Hermes SA when she called me to tell me I can pick the bag up. Ok, those were not her exact words, but it sounded like that in my head. If you want me to be specific I think she said something like "I would like to inform you that your wishlist item has arrived" but everything played a little differently in my head. It was actually a difficult time for me. I was sorting out my paperwork after getting robbed, I just lost all my handbags and I wasn't even sure if I wanted this one. Sometimes pieces like that work out the best. I wore this bag more than you can imagine. I love the colour that seems to be perfect for autumn or winter, I love the Paladium Hardware because it gives it a more casual vibe. Pieces like this are classic, neutral, core wardrobe pieces and I truly think it was my best purchase of the year. Even though B25 sometimes can be hard to carry around, due to a slightly shorter handle (your arm doesn't fit through so easily), I find this one more wearable than most. Evening or day – it can join and fit all of your necessities. Great classic for all times.
5.YSL Cropped Blazer
This was a little bit impromptu purchase. I didn't really think I need a cropped blazer as most of my blazers are quite long. I got it as it matched a dress I was planning on wearing perfectly. After this event I kept on wearing it for every evening occasion, and even few day ones during the fashion month. Think anything from a Black cocktail dress to ripped baggy Gucci jeans. My YSL Cropped blazer proved to be the classic item I always pack whenever travelling – something that is a key staple for a capsule wardrobe. No wonder it was a 2021 favourite.
6.Bottega Veneta Jodie
Jodie in every colour and size. The most common question always asked is "Will this bag remain fashionable?" If I tell you a little bit of history about this bag you will immediately have the response. Bottega Veneta Hobo bag has been around for a while and only got the name Jodie when Jodie Foster hid behind her large hobo bag to cover her face from paparazzi. Must admit I love this story. My favourite Jodie is the one known as Medium Jodie, its perfectly sized as its not too big, but big enough to house all of your favourite belongings. I loved bringing it every day to the office, it fits all of my stuff, agenda and even lap top (if I don't close it). I also have 3 different colour of mini one, including the famous spaghetti style. This bag in 2021 was such a discovery for me and I recommend it to everybody, not matter the age or personal style.