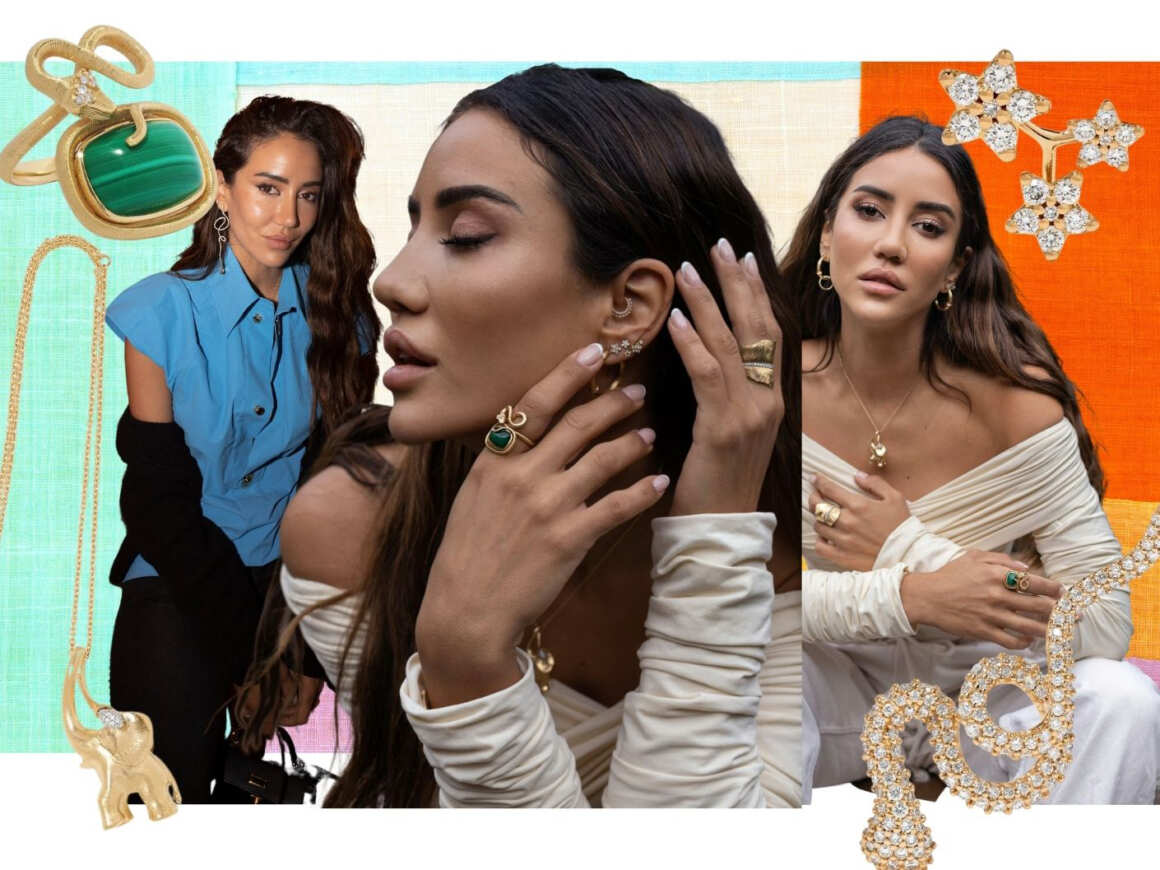 Fine jewellery garners a certain level of enchantment within the fashion world. The practice of crafting designs so bold yet so delicate is a tricky feat and one which many brands have tried and failed at. But Ole Lynggaard is not one such brand. The Copenhagen based fine jewellery company has been in operation since the '60s and has become renowned for its sculptural masterpieces and animal inspired designs of the finest quality.
I was lucky enough to be invited to Copenhagen by the brand to explore the world of Ole Lynggaard.
In this post, I'm going to take you through my favourite pieces across the different collections and discuss why this heritage brand is so special.
Ole Lynggaard founded his namesake jewellery company in 1963 but the success of the brand's masterful creations lies in what occurred in the five years prior. As the son of jewellery store owners, Lynggaard was always interested in the designing and craftsmanship of fine jewellery. When he became a goldsmith himself, Lynggaard left his home country of Denmark to begin travelling the world. He spent the next five years globe-trotting, drawing inspiration from some of the world's most beautiful places and getting inspired. Upon his return, he wanted to be more involved in the design process of jewellery as well as its creation and he was bursting with ideas thanks to his travels. And thus Ole Lynggaard Copenhagen was born.
From the outset the jeweller has focused on unique and quality pieces. The brand has received a royal warrant of appointment to the Royal Danish Court and boasts many royal fans. Lynggaard's daughter Charlotte now acts as the creative director of the brand, designing jewellery alongside her father.
Pieces from Ole Lynggaard are made from 18 karat gold and sterling silver and feature an array of unique diamonds and gemstones.
The Occasion For Gifting
So what gems did I uncover while visiting the Ole Lynggaard headquarters in Copenhagen? From exquisite diamond creations and boho styles, to the brand's most beloved fauna pieces, there was no shortage of enticing designs.
Let's talk about diamonds! One standout piece I was fortunate enough to try on was a yellow diamond ring. Featuring a square cut yellow diamond at the centre and rectangular silver detailing either side, this ring is a showstopper. The diamond embossed earrings are also worthy of a mention. Incorporating delicate stars and floral motifs, they are simply beautiful. No special occasion is necessary to gift or be gifted a pair.
Shooting Star Is A Perfect Gift
Favourites
One aspect I love about the Ole Lynggaard Copenhagen brand in particular is the variety. For a less traditional look, Ole Lynggaard offers their BoHo collection designed by Charlotte Lynggaard. This artsy selection incorporates gemstones, diamonds and 18 karat yellow gold to create truly unique pieces inspired by the acclaimed art style, Art Nouveau, and the beauty of a bohemian lifestyle. Rings are a standout offering from this collection. Many feature a dual offering of gemstones for a bold look.
My personal favourite is the Snakes Ring in 18 karat yellow gold with diamonds and a gemstone in the centre. A gold motif of a snake with diamonds for eyes is wrapped around the precious gemstone creating a striking piece of fine jewellery. The design is an inventive way to enhance the beauty of the gemstone. Ok it's hard to choose a favourite because you know how much I love my Elephant pendant necklace, but also the shooting star earring. No exception to the favourites group is the Boho ring with rutile and tourmaline. I love the light and the colour this collection brings to the brands offering.
Snake Collection
Continuing with the brand's signature animal theme, Ole Lynggaard  includes the Snakes Bangle in 18 karat yellow gold featuring a snake's head and tail. I was also impressed with Ole Lynggaard's selection of snake themed earrings and other jewellery pieces which I came across at Ole Lynggaard's HQ.
The first ever piece I bought from the brand was the original snake ring – designed by Ole himself. I wore it on daily basis and in this post you can see me photographed with the more colourful version of it, designed by Charlotte Lynggaard. I wear it every single day on my index finger.
SHOP MY FAVOURITE SNAKE PIECES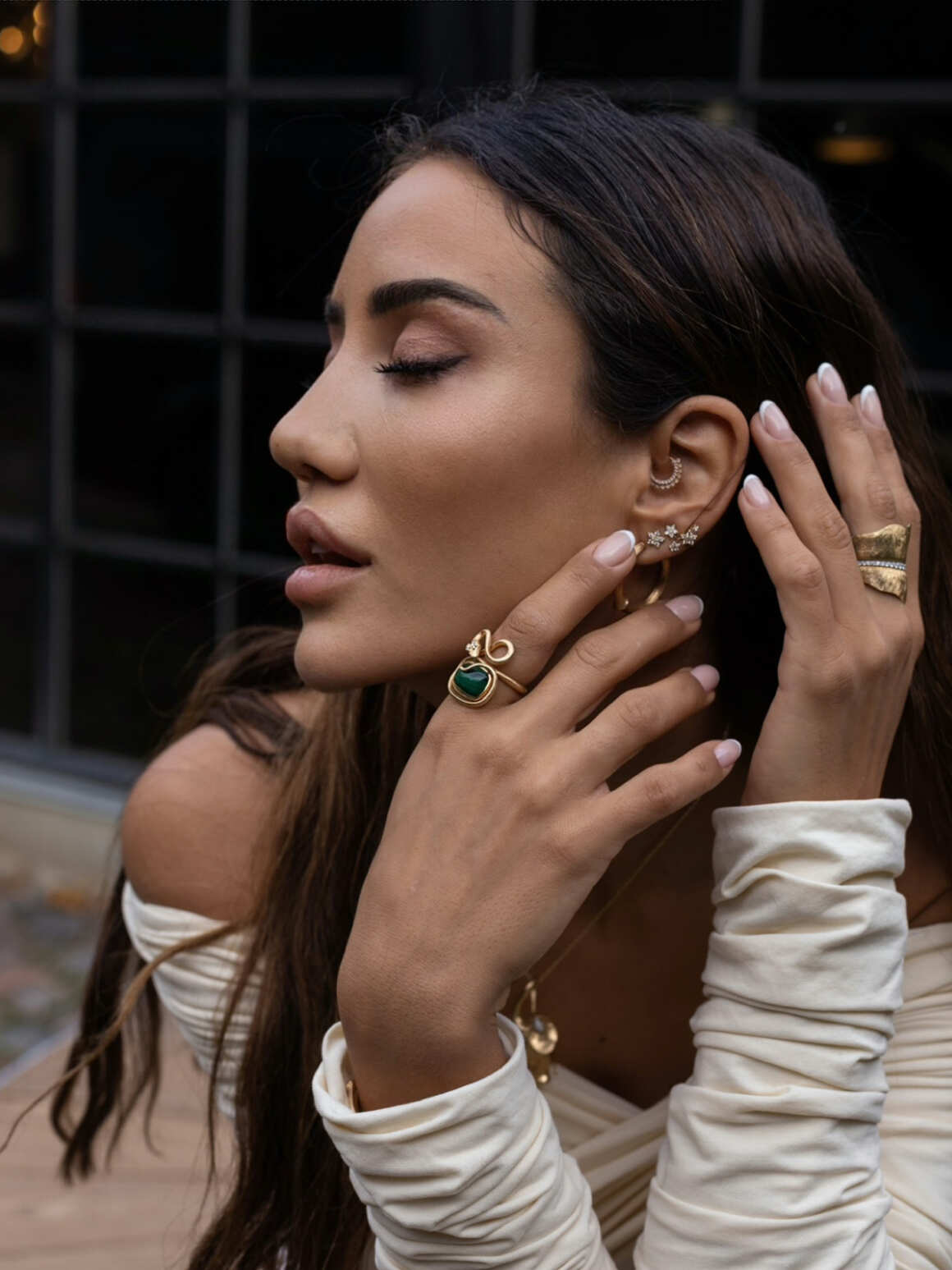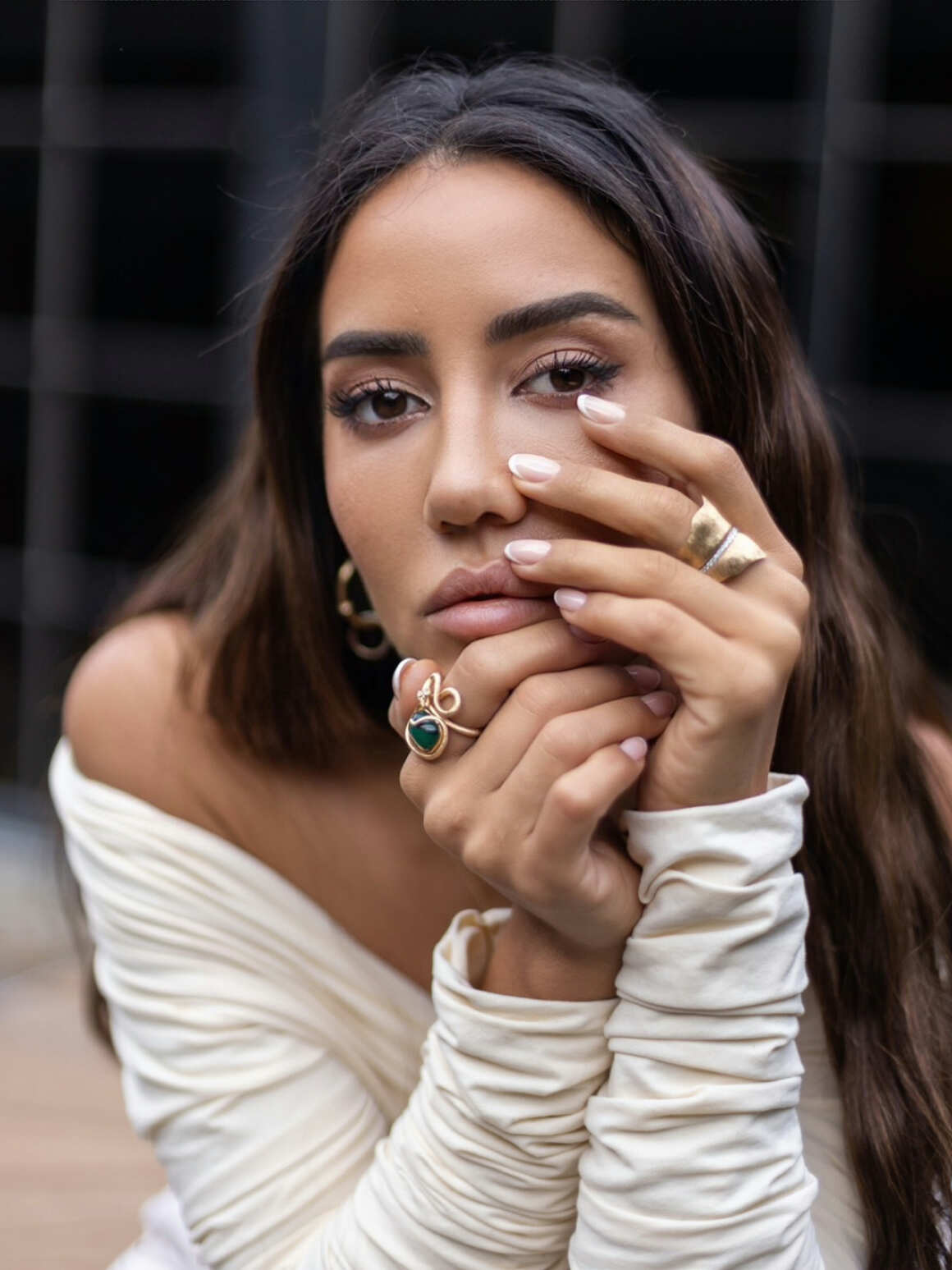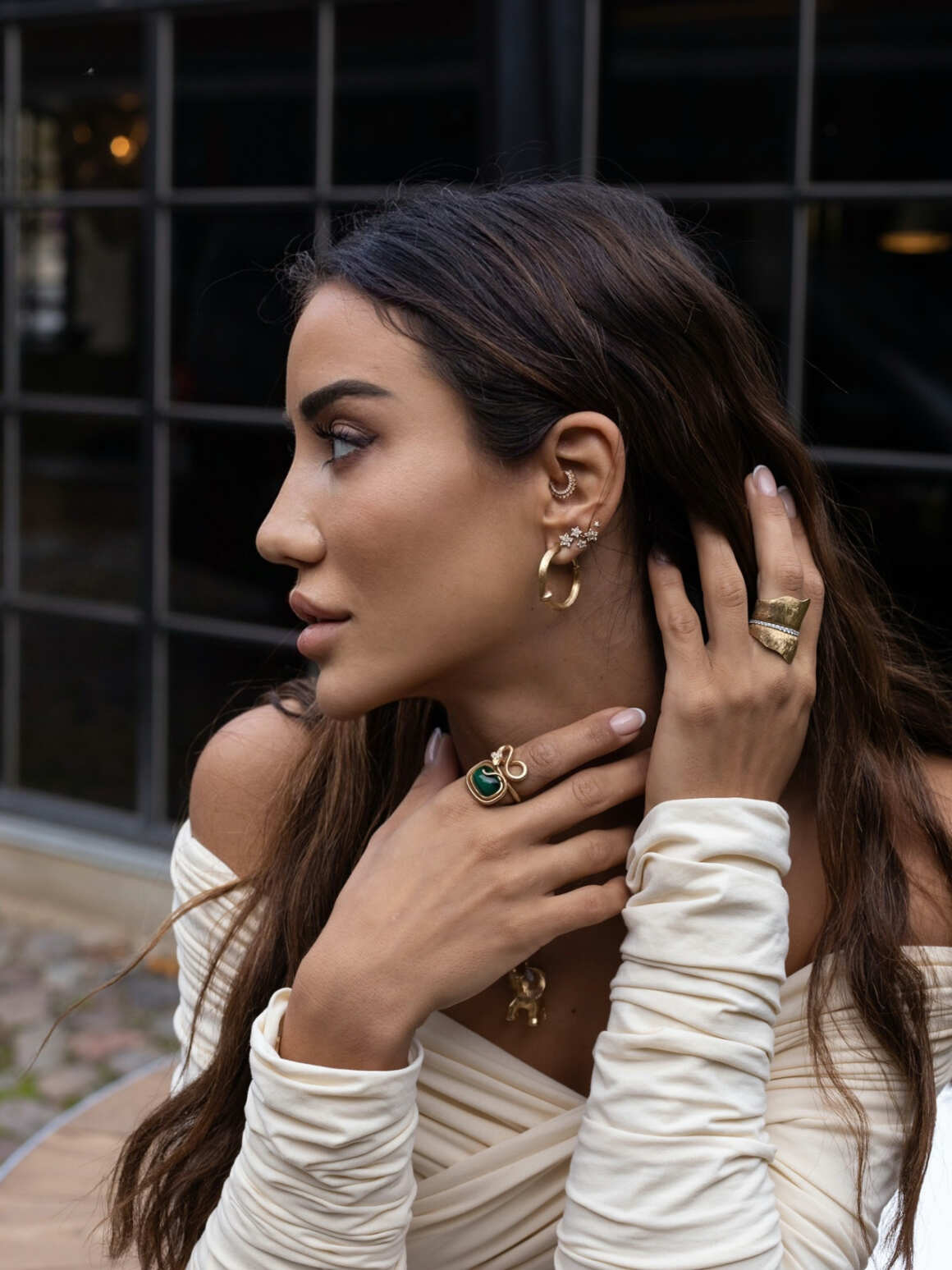 My Beloved Elephant
Snakes aren't the only animal to appear in the brand's designs. In fact, Ole Lynggaard has an entire collection dedicated to elephants which have fascinated Lynggaard since his youth. Appearing as pendants, brooches and bracelet charms, the majestic elephant is regarded as a token of strength and loyalty in the world of Ole Lynggaard. By purchasing the elephant  brooch or a keychain you contribute 10% to a water project in Africa
The brand's thick chain necklaces are a perfect example of Ole Lynggaard's contemporary yet classic appeal. What was clear to me throughout my time visiting Ole Lynggaard Copenhagen was the brand's use of unique shapes and focus on structure which, combined with the finest quality gold, diamonds and gemstones, makes for some spectacular jewellery pieces.
What intrigues you most about the Ole Lynggaard brand?