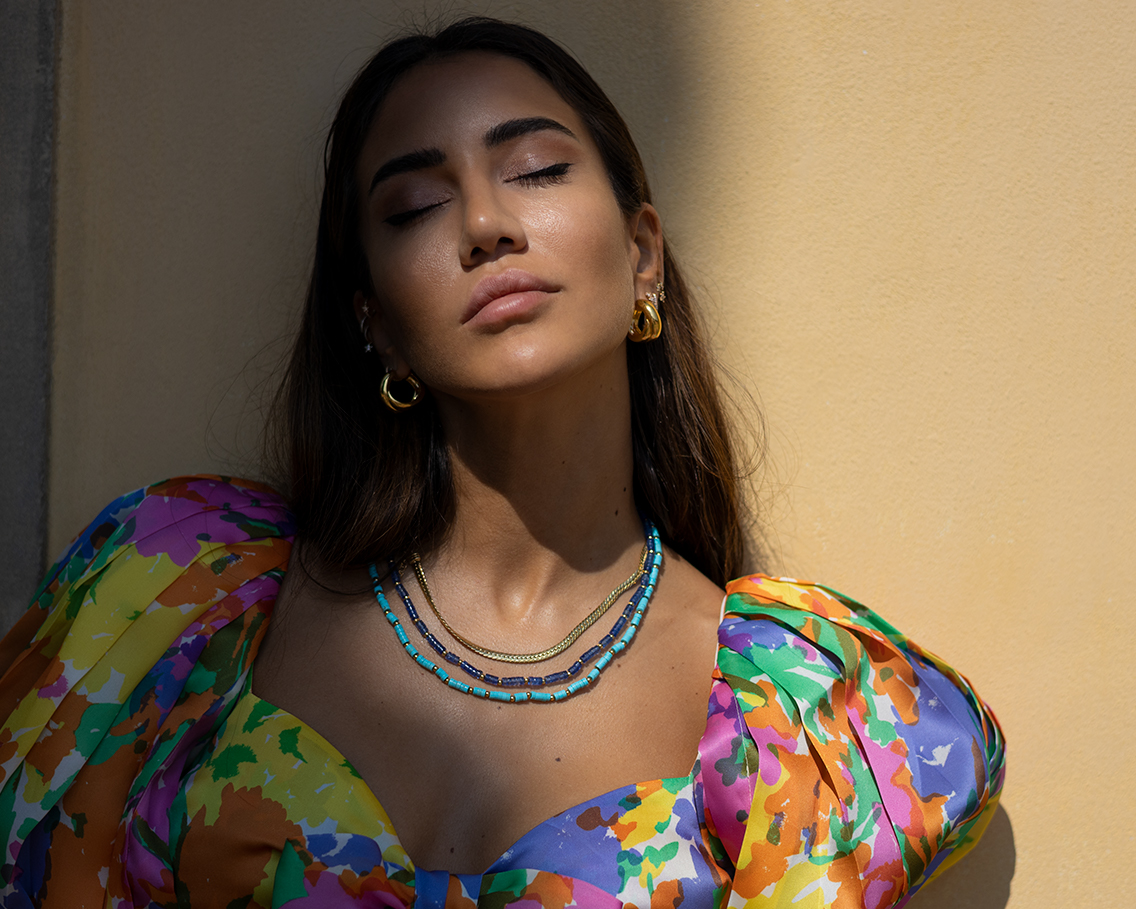 British jewellery designer Missoma's latest collection is all about … you guessed it, beads.
But more than that, the new Beaded collection is about fusing contemporary style with classic elegance, something which the brand is well-versed in.
This vibrant collection is part of Missoma's Summer of Self-Expression campaign which focuses on embracing identity and self-expression.
The new range includes beautiful, beaded designs in an array of colours that are just perfect for the Summer months.
Missoma is known for its offering of demi-fine jewellery and this new range perfectly combines classic quality materials with modern design flair.
This collection marks the first time ever that Missoma has incorporated beads into its designs.
In this post, I'm going to explore my love of Missoma's new Beaded range and why I think it's the ultimate Summer jewellery collection of 2021.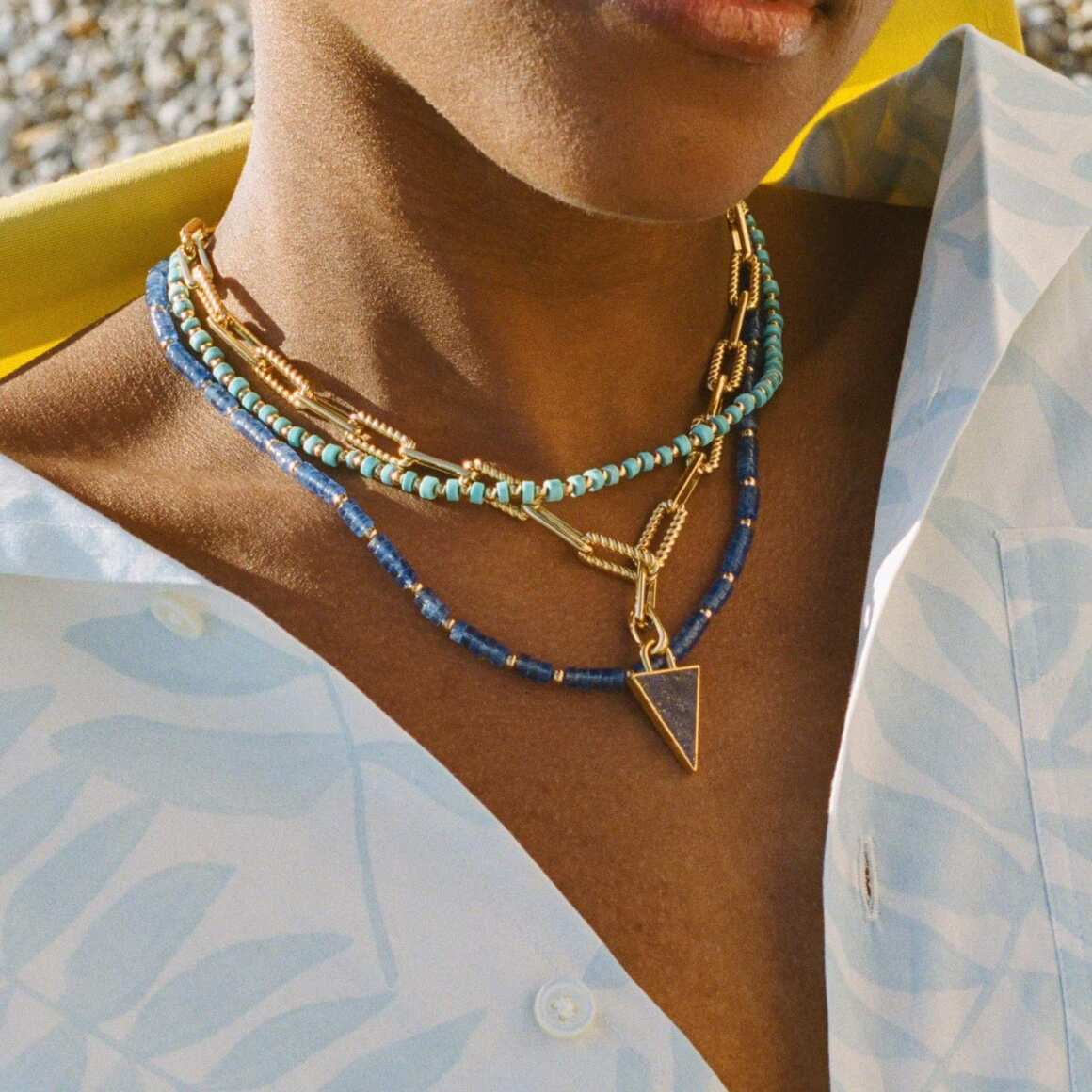 To sum this collection up in one sentence, I would have to say - beachy bohemian vibes mixed with sophisticated classics.
Missoma Beaded collection features an assortment of necklaces, bracelets and anklets.
Most of the designs are available in both sterling silver and 18ct gold plated.
Shop Beaded Missoma Necklaces
Missoma's necklaces were made to be layered delicately on top of one another to create an exquisite cool girl meets elegant woman aesthetic.
I have been loving the gold plated blue quartz necklace from the collection paired alongside the turquoise stack necklace to create the ultimate display of beachy elegance.
These designs look gorgeous worn layered with other necklaces from the collection or, alternatively, on their own.
One of the many things I adore about the Beaded collection is its use of bright colours as well as the complimentary pieces with softer tones.
Small beaded necklaces in an array of summer approved colours work great alongside the gold and silver details of this collection.
The colorful necklaces are some of my most favoured uses of multiple hues.
The short gold plated, beaded turquoise necklace is also a firm favourite of mine from the collection.
Shop pieces from the Beaded collection
The design features part turquoise beads (which I must say are particularly striking) and part gold plated circular beads.
The subtle gold detail in this piece combined with the pop of colour really compliment one another.
I have also therefore often paired this piece together with one of my all-time favourite Missoma designs; the gold flat snake chain.
The mix of gold and coloured beads makes the design very classic as well as versatile.
If you want to shake up your look, opt to wear layered over other necklaces from the new Beaded range.
Many of the bracelet designs are akin to the necklaces in the use of colourful beads as well as the collection's staples – gold and silver.
More understated styles include a gold plated yellow bracelet as well as the more neutral gold plated white beaded necklace; both of which I would be keen to add to my collection of pieces from this range.

Staying true to its love of contemporary and on-trend jewellery, Missoma's new collection features beaded anklets that perfectly amplify a chic but effortless beach outfit.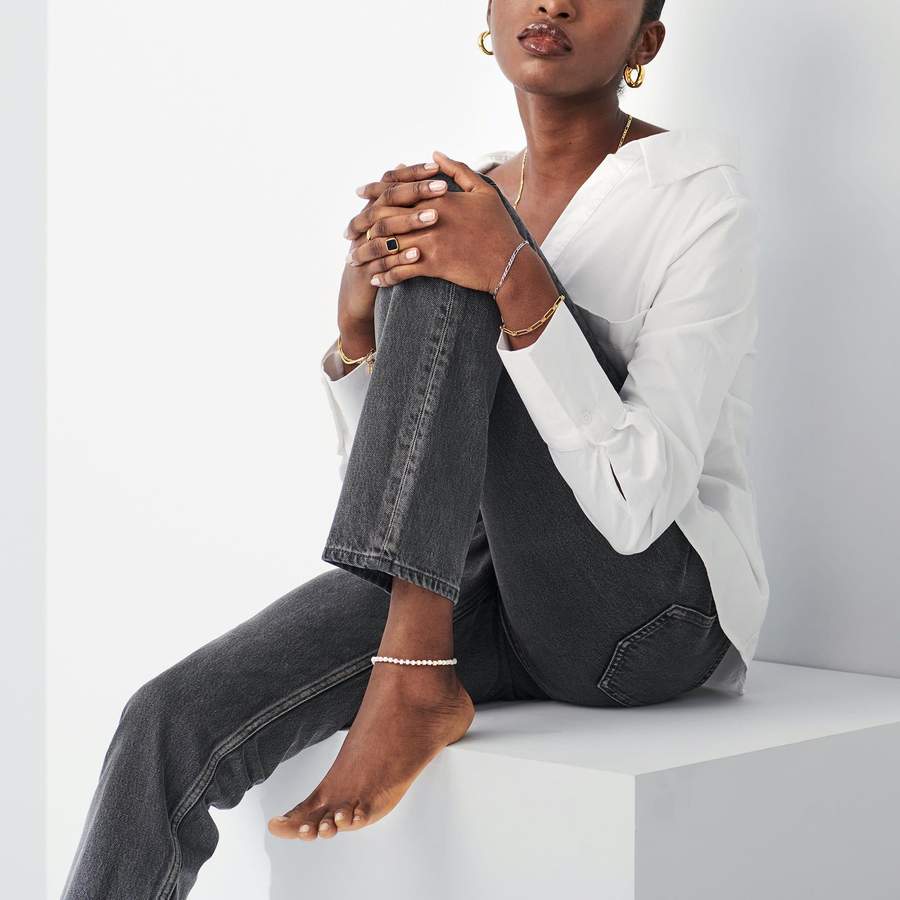 This Summer I have been faithfully wearing the gold plated, white beaded anklet. I love how this simple, subtle piece can have such a great effect and really tie an outfit together.
Delicate, understated and, of course, classic, the design is a sure standout from this new range.
This collection's use of colours is best showcased through the offering of beaded necklaces.
Shades of coral, turquoise and muted ballerina pink look perfect on pieces worn layered together.
Not only do the colours suit the gold and silver but they are quintessentially beachy hues.
I love Missoma as a brand, and this collection in particular, because it allows you to wear elegant jewellery anywhere - including the beach!
The mix of classic elements with modern styles makes this collection a must-buy for all jewellery lovers this summer.
What are your thoughts on the new Missoma Beaded range?