Beach bags are some of my favourite relaxed, carry everything styles which, along with your bikini and snazzy cover-up, let the whole beach know that you know fashion. Bags for the beach don't have to be predictable and new designs are released each spring/summer season.
They are typically roomy tote designs in canvas, wicker or raffia materials as opposed to leather.
I have acquired many beach bags throughout the years and can regularly be found toting them around on tropical beaches. So I consider myself an expert when it comes to shopping for styles.
In this post, I'm going to divulge my must-have beach bags for summer 2021.

Jacquemus Le Baci Straw Bag
If there was ever a bag to say, "I've quit my job and run away to a remote tropical island and now spend my days drinking from coconuts", this would be it. There's absolutely no confusion over what this bag was designed for. Fill it with sunscreen and the rest of your summer essentials and head to the beach (or your local park, depending on travel restrictions) for the perfect sizzling hot day.
This summery straw design is constructed from woven raffia (a beach bag favourite).
The dual white leather top handles make the bag easy to carry. Personally, I think the medium size is the best option because it's just big enough to fit beach necessities but not too big to the point of being cumbersome.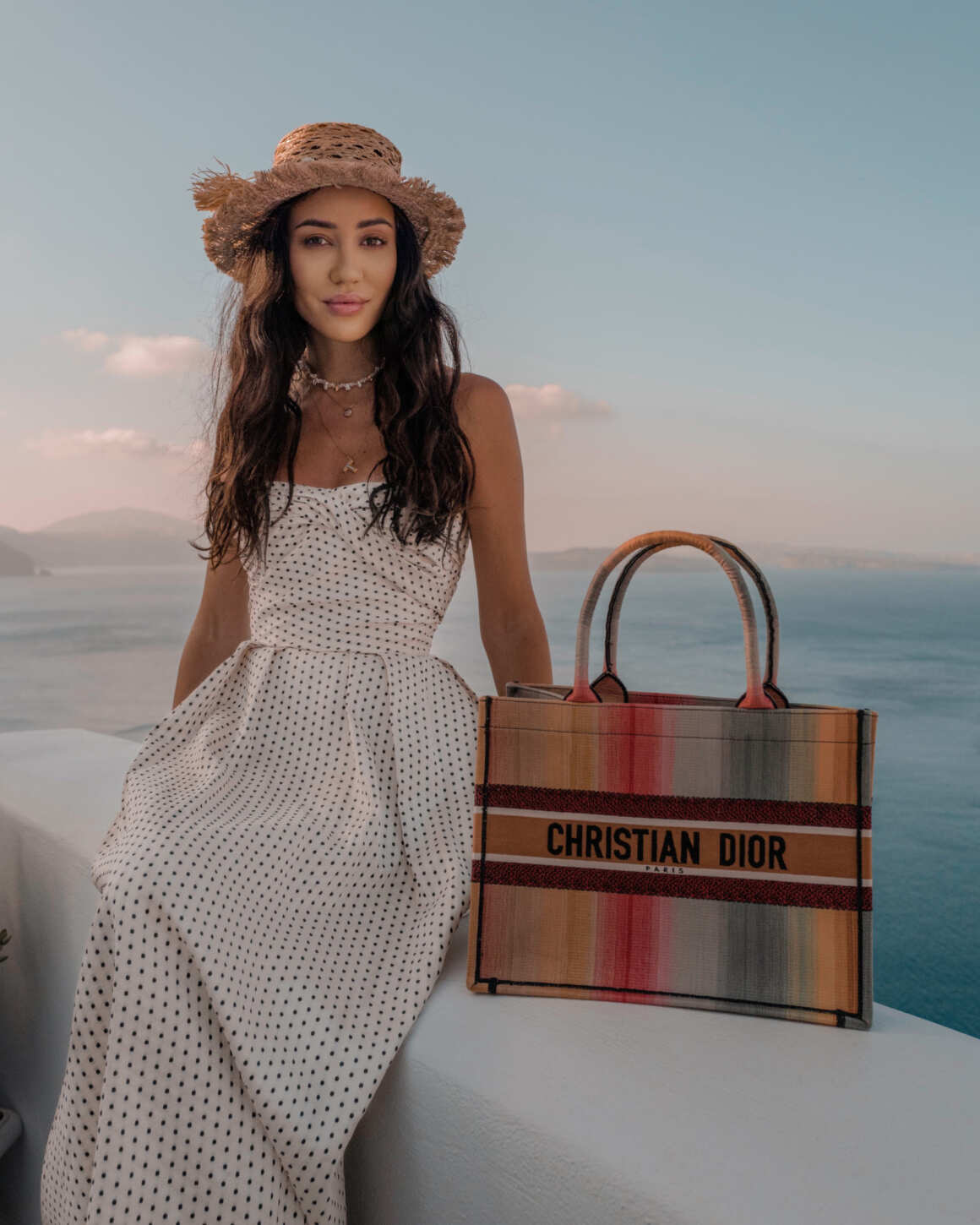 You can never go wrong with a classic!
Since its release for spring/summer 2018, Dior's Book Tote has become a favourite amongst Dior lovers (myself included). The bag is made from sturdy canvas and has a boxy shape, making it incredibly practical and perfect for relaxed beach days. It's one of my favourite bags to travel with and, as a bonus, Dior allows you to personalise your Book Tote.
Dior's Oblique monogram is the most popular print for the style however the house continuously releases new takes on the classic design.
One new variation I love is the Dior Palms Book Tote.
This beachy take on the Book Tote is new for spring/summer 2021 and features palm trees in a deep sky blue shade.
Chanel Deauville Tote
Another classic tote which has earned a place on this list is the Chanel Deauville Tote.
This tote is also constructed from canvas but is unstructured.
The design sports Chanel's unmistakable double C logo and is embossed with
The bag boasts maximum functionality and versatility as it features dual leather top handles as well as two longer shoulder straps in the house's classic chain interwoven with leather style. So if you're someone who likes to carry a whole VW Campervan worth of beach 'essentials' then at least your arms won't get tired.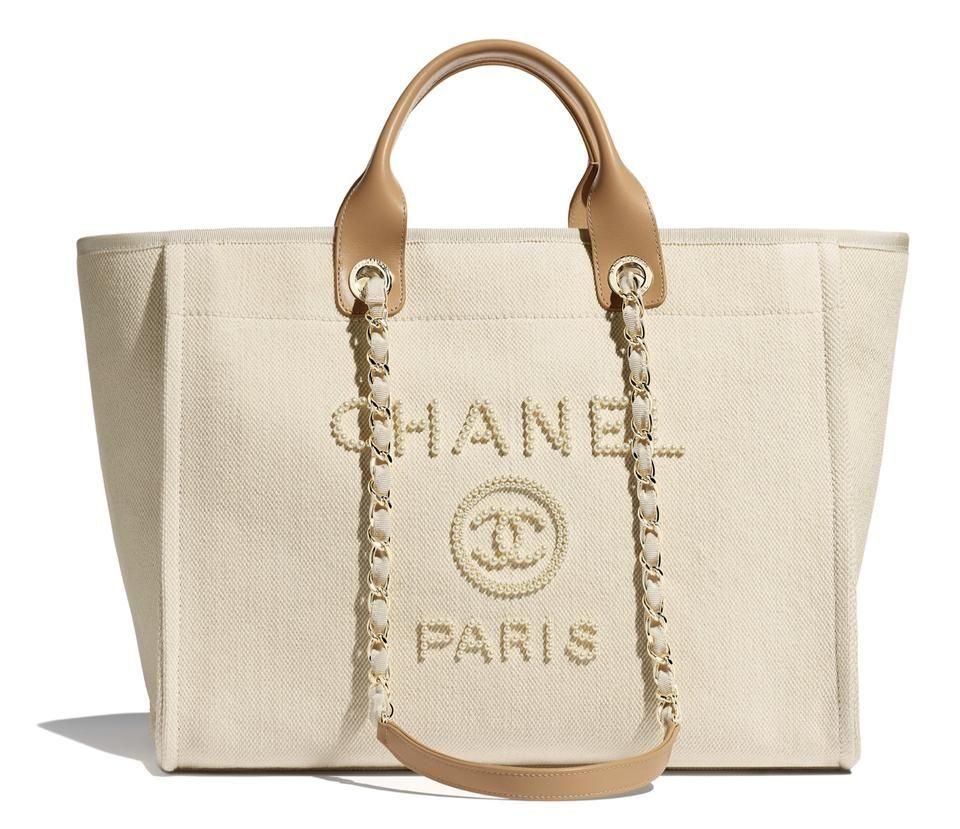 Shop the Chanel Deauville Tote

Saint Laurent Rive Gauche Tote Bag

If you're on the lookout for a practical and understated beach tote, look no further than Saint Laurent's Rive Gauche Tote.
Its roomy interior and simple design make it the perfect addition to your cache of beach necessities.
The bag is made from canvas and the sturdy leather handles are extra long, meaning you can carry the style top handle or on the shoulder with ease. The bag gets its name from the southern bank of Paris' river Seine (j'adore).
Shop the Saint Laurent Rive Gauche Tote
This straw bag from Prada sports the classic beach bag shape featuring a circular shaped base and wide opening. It's chic, classic and is the perfect everyday (well, every beach day) tote.
The bag's unstructured finish makes it super casual and beach ready but, alternatively, it can be carried as a carefree summer day tote.
Prada's emblem is emblazoned onto the front for a touch of Milano chic.
Loewe's selection of beach bags has become arguably as famous and sought-after as its widely popular Puzzle bag.
 The Spanish fashion house's Shell Basket bag is made from hand-woven elephant grass which looks akin to the popular beachy material raffia. I adore the design's long straps which, despite being thin, are very comfortable when carried on the shoulder.
As a stylish addition to the simple design, the bag features a Loewe logo charm.
I've been loving carrying mine to beachy locales and the style is giving me serious island vibes.
Shop the beach bag selection