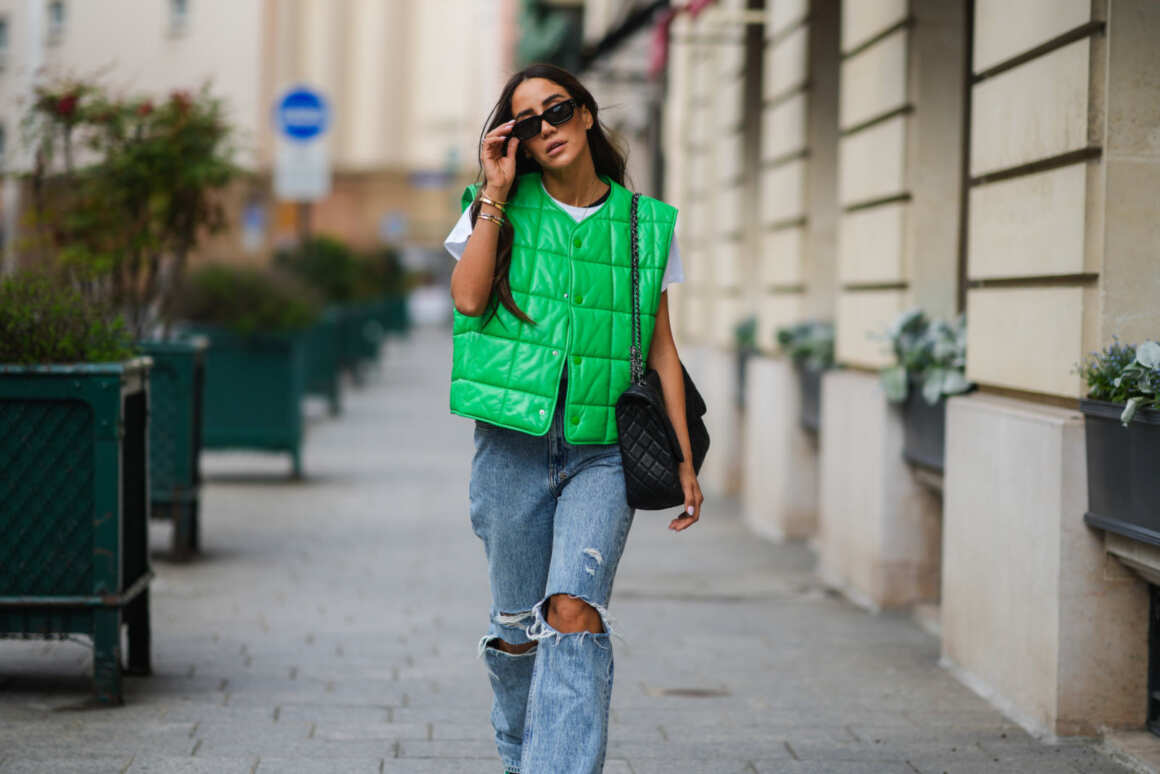 When it came to jeans in the early '00s and 2010s, they all had one thing in common. Some were bootleg, many (and I mean MANY) were ultra low rise, but they were all skinny (and I mean the kind of skin-tight skinny which leaves nothing to the imagination).
But these days you'd be hard-pressed to find a single pair of skinny jeans on a stylish Instagram feed or on the street … or just about anywhere. It seems as if all of the skinny jeans in the world have simultaneously vanished from our wardrobes. And I don't think anyone is mourning them, myself included.
Instead, we're all revelling in the joys of baggy jeans.
In this post, I'm going to explore the end of skinny jeans' reign over our wardrobes in favour of relaxed, baggy styles.
Slouchy jeans are a classic '90s trend. And while there's a lot to love about '90s fashion, these baggy denim styles have perhaps been the most welcomed into the fashion scene of today. And I can certainly see why.
This slouchy trend has a certain chicness about it.
And let's not forget about the comfortability factor. If a year of pandemic dressing has taught us anything, it's that comfort is Queen.
What's interesting is that the early '00s, a decade in which skin-tight jeans enjoyed immense popularity, are staging an almighty comeback.
So why have fuzzy zebra print bucket hats and velour hoodies made the list of early '00s trends we're wearing again but not skinny jeans?
After all, jeans you could barely move in were as integral to the decade as Paris Hilton and bejewelled accessories.
Fashion from this time is not remembered fondly and many have theorised that the decade will not enjoy a revival quite like that of its '90s and '00s counterparts. However, skinny jeans certainly did a decent job of easing the many fashion faux pas of this time.
Baggy jeans, on the other hand, are experiencing a newfound popularity in this millennium.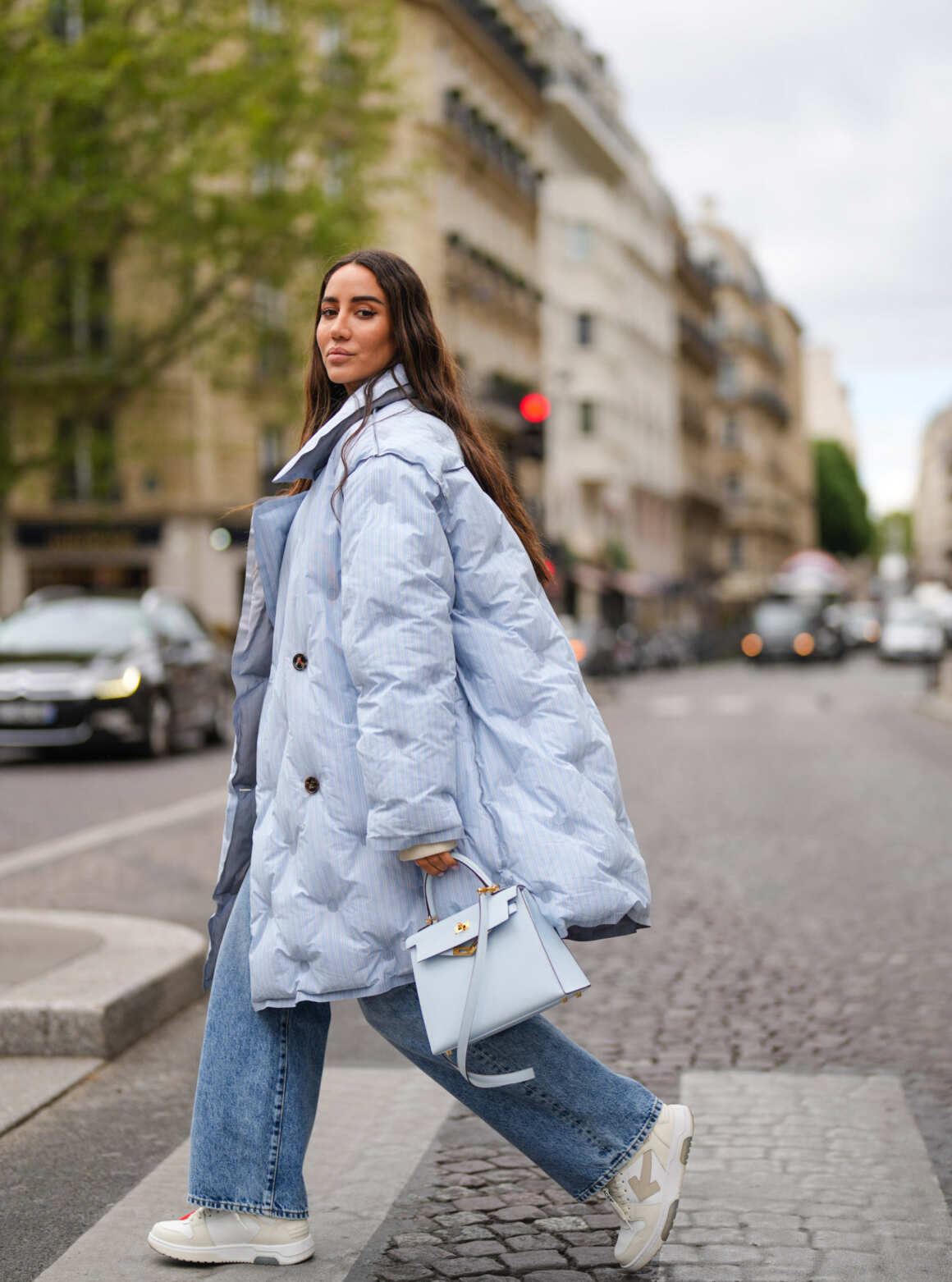 Every fashion brand imaginable now offers a slew of relaxed denim jeans.
From ripped designs to barrel leg styles, mom jeans to boyfriend jeans and even bell bottom jeans, the baggy jean trend is everywhere in every style imaginable.
My favourites include the Maison Margiela Distressed Straight-Leg Jeans.
This pair is beautifully designed with subtle rips on the upper thigh area and are ultra high waisted and even made it into my Most Worn Pieces May Edition.
Another pair I love are Frame's Barrel High-Rise Tapered Jeans. Their silhouette is the complete antithesis of skinny jeans and everything they stand for.
But I'm eager to expand my assemblage of baggy jeans to include even more styles like bell bottom and flared variations. Stella McCartney's Patchwork Organic Tapered Jeans seem to bring together the '00s love of patchwork denim and the barrel leg style popular today.
I've been styling my baggy jeans with just about everything in my wardrobe.
The baggy jeans and oversized blazer combo is one of my favourites.
I could spend hours trawling through my collection of clothes Carrie Bradshaw style and would still be unable to find a garment more functional, versatile, comfortable, and let's not forget as lovable, as baggy jeans.
So now that skinny jeans have passed on the baton to their baggy and more comfortable counterparts, the thing I'm sure we're all wondering is – will we ever go back?
As of this moment, I can't ever imagine the day when I want to hang up my assemblage of beloved baggy jeans and squeeze myself into a skin-tight pair instead.
However, if fashion history is anything to go by, there's a good chance that day will come in the future. Perhaps we have another decade of baggy jeans' reign before we're inclined to don skinny styles once more.
What are your thoughts on the demise of skinny jeans and the return of relaxed loose-fitting styles?