If you thought the micro bag trend was a thing of fashion's past and that itty bitty designs were becoming just a mere memory in fashion's collective consciousness, you thought wrong. Dior has launched a new Micro Bag Collection featuring its classic designs in shrunken down form.
Dior's new collection of miniature handbags sees house favourites the Lady Dior, Saddle, 30 Montaigne and Dior Caro reimagined in tiny form. Despite each design being around just four inches tall, news of the collection has caused a big stir.
In this post, I'm going to explore my adoration for Dior's new Micro Bag Collection and why the fashion world can't seem to part ways with this microscopic bag trend.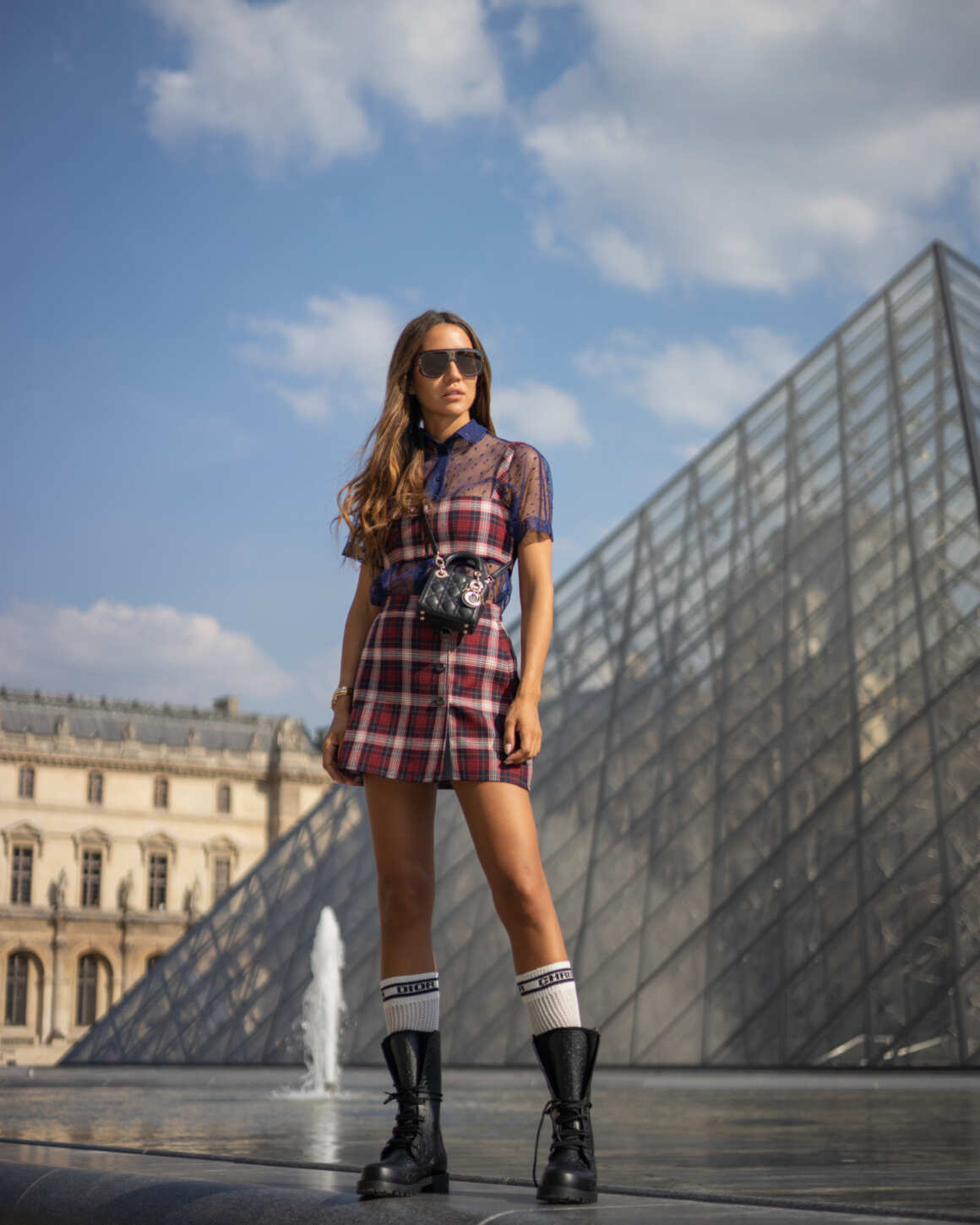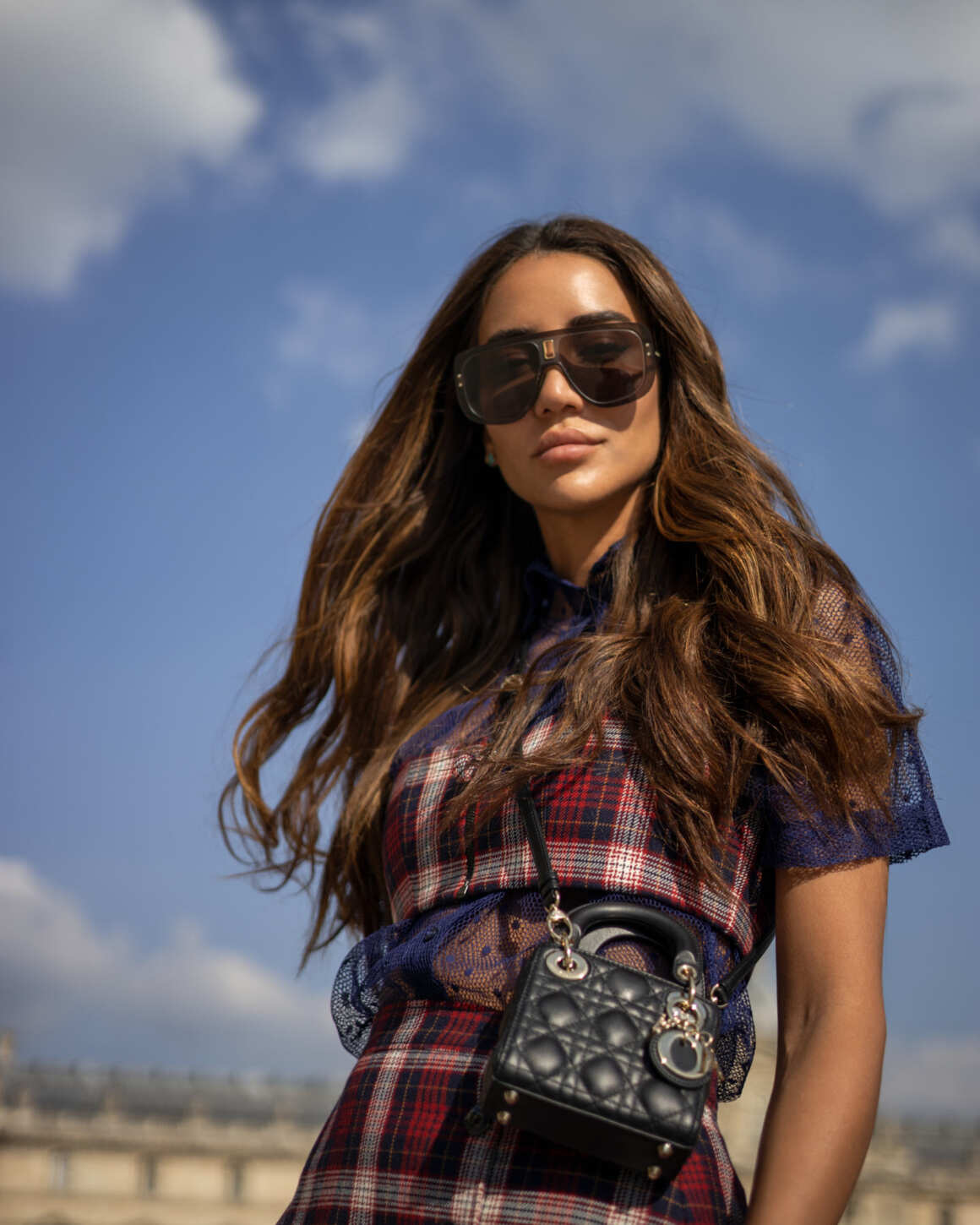 For all of their adorableness, micro bags can't fit much, that's hardly a secret.
And in recent seasons, after a slew of micro bags proved a big hit, we've seen designers move away from the quirky, if impractical, trend in favour of roomy designs. But somehow, it seems the micro bag trend has managed to evade fashion obsolescence (more commonly known as the back of the wardrobe) and is still on fashion's hot list.
Dior's new Micro Bag Collection demonstrates the allure of the micro bag better than anything.
The designs can quite literally fit in the palm of your hand and what they lack in excess space, they make up for in charm. The micro versions of the Lady Dior, Dior Caro and 30 Montaigne all come with straps which can be worn over the shoulder or crossbody.
The latter would make a great little pouch to carry inside a bigger bag. The Micro Saddle doesn't come with a strap so it's purely for a hand held look.
Shop a similar look below
I've been lucky enough to get my hands on the Micro Lady Dior in black.
It's true that I can't fit my entire life into this teeny tiny house classic but it can certainly hold many of my essentials. In a video on Dior's YouTube channel, the house set some collaborators a challenge asking them how much they could fit in each of the micro designs –  the answer is, more than you'd expect. These tiny but mighty bags can fit credit cards, AirPods, keys, a lipstick etc.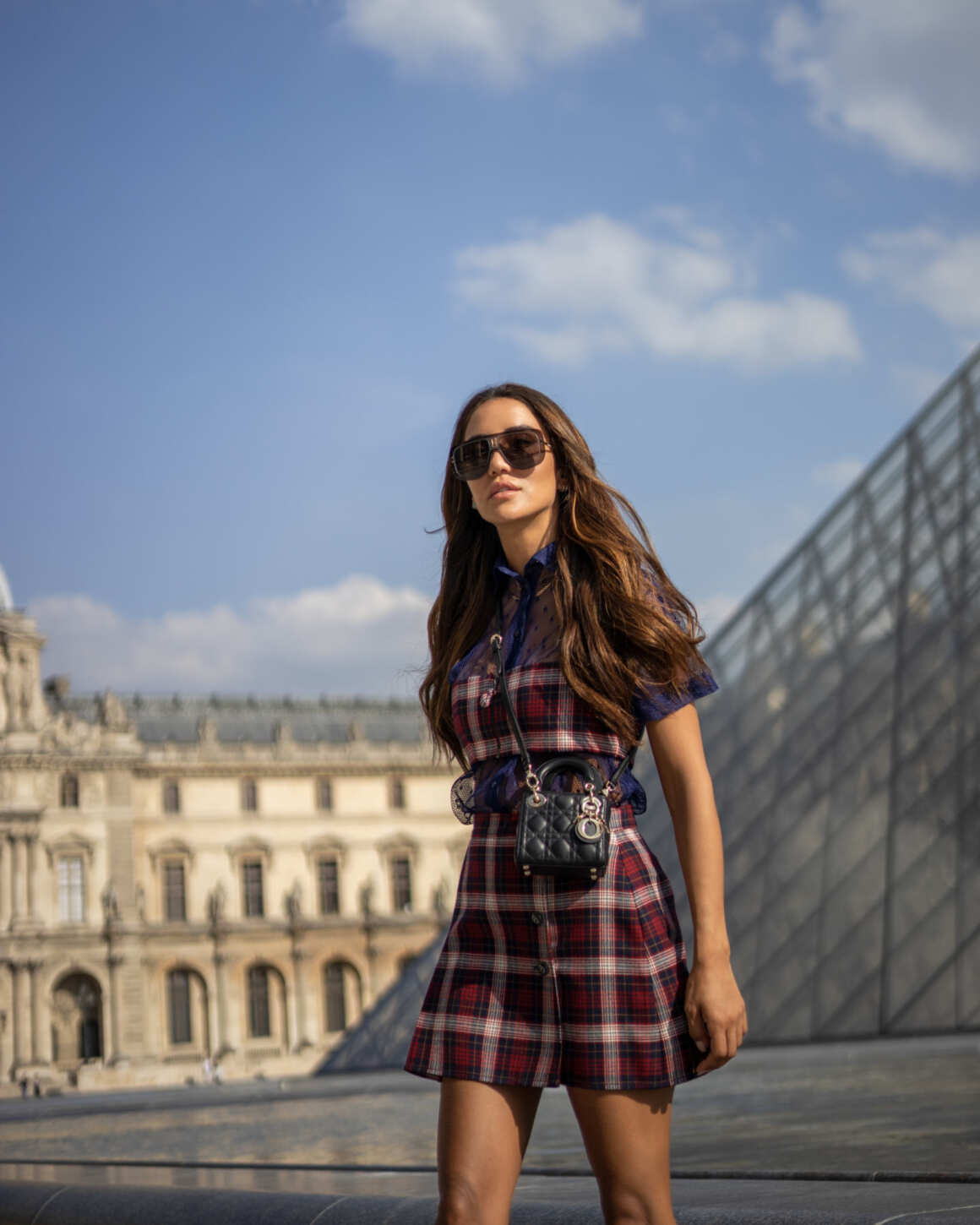 The bags are available in black, red, latte, rose des vents, sky blue, mint green and tundra green. There's even a new heart-themed adaptation of the house's classic cannage pattern featured on the Lady Dior and Dior Caro micro bags.
One miniature Lady Dior bag sports smooth leather with the cannage pattern embroidered on top with pearls. Aside from the classic black Micro Lady Dior, my favourites include the red Micro Lady Dior with the heart-themed cannage pattern and the Dior Caro in red and latte, also with the heart-themed cannage pattern.
This new range of bags is described as micro for good reason.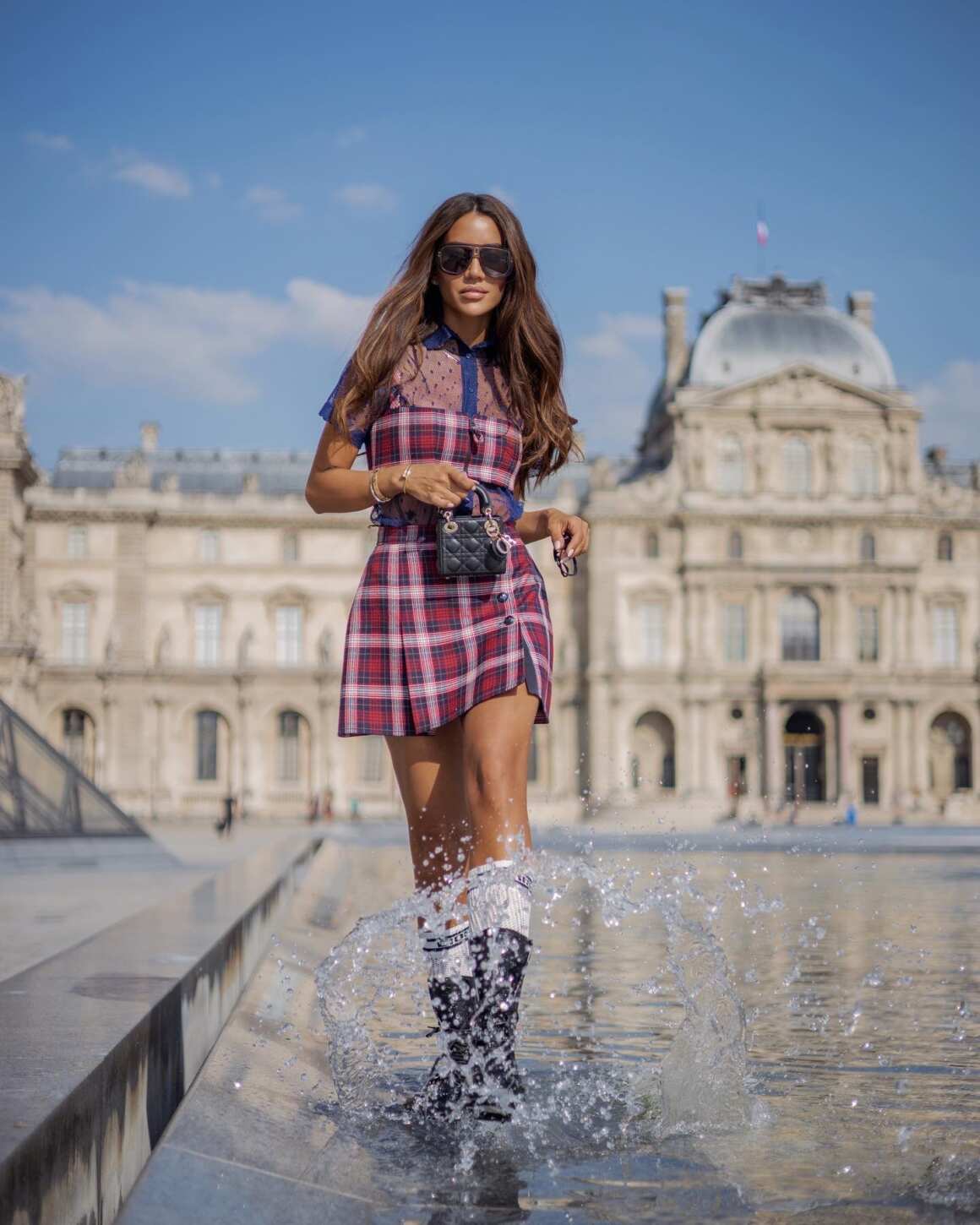 Each style is significantly smaller than the pre-existing small or mini versions. You're sure to make heads turn toting around any one of these Dior classics but in a size so small Dior hasn't dared to adopt … until now.
Dior isn't the first fashion house to release its decades old classic bags in microscopic form. Chanel has previously released its famous Classic Flap in a micro version and the house's spring/summer 2021 and Cruise 2022 collections were plentiful with teeny tiny versions of its classic bags. It is significant that designers are choosing to release their most popular designs in micro sizes. In theory, any bag can be adapted to micro form.
So does this mean that microscopic versions can happily coexist alongside their full size counterparts?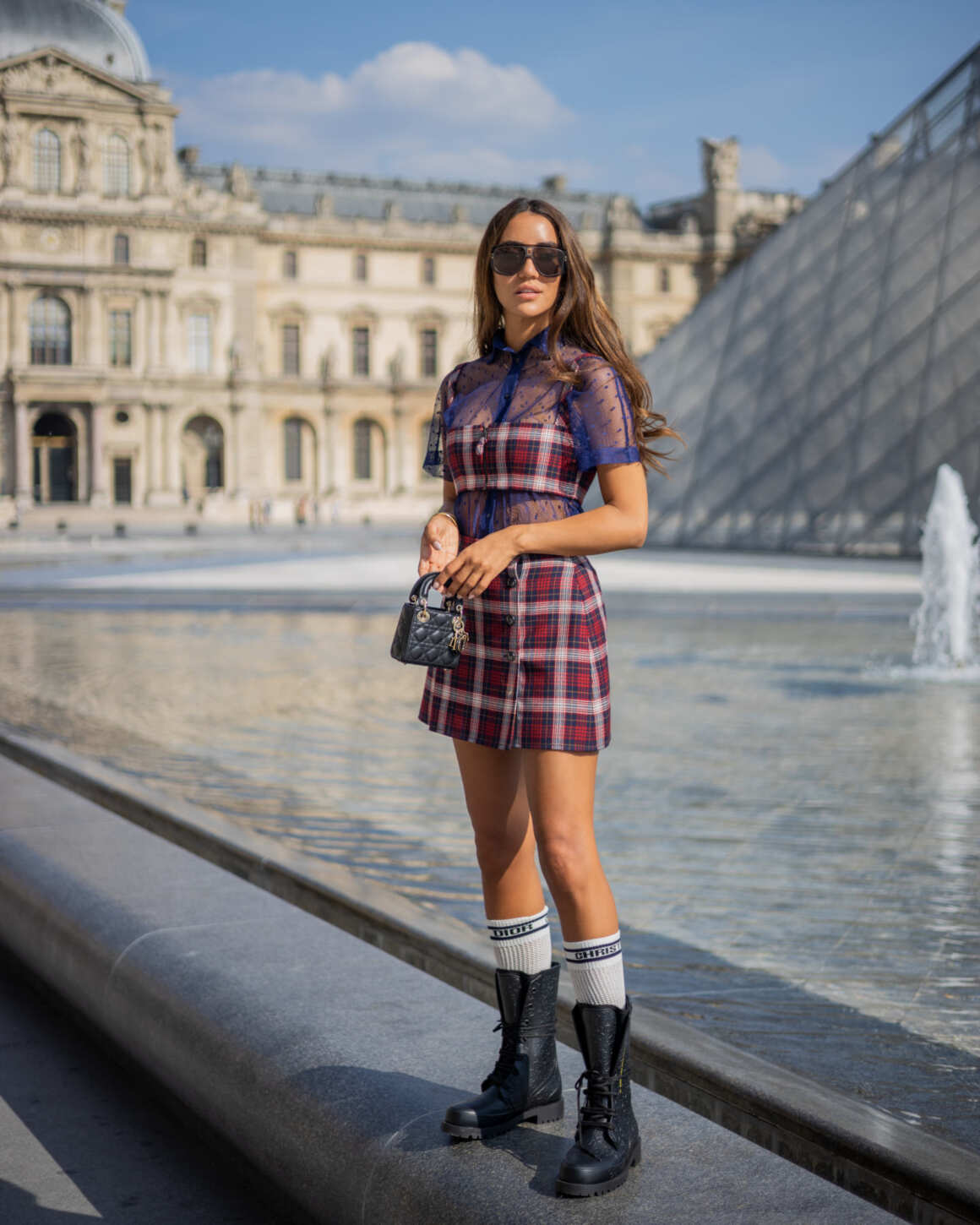 Do micro bags free us from the constraints of practicality by openly defying the notion that all bags must be able to fit more than one makeup product and a hair pin? And in the future, will it be commonplace to see micro sizes of must-have bags on sale next to regular sized versions?
And anyway, who ever said fashion has to be practical?
What do you think of the new Dior Micro Bag Collection?