From high-tops to low-tops, Nike to Gucci, sneakers are everywhere this season from the runway to the athletics track. Being a sneakerhead myself, I've been on high alert for the best sneakers to buy now. And with summer fast approaching, I'm eager to embrace my love of this athletic turned high fashion shoe.
Perhaps I am guilty of going a little overboard when it comes to sneaker shopping these past couple of months. But can you ever have too many pairs of shoes which are versatile, practical and comfortable? I think not.
In this post, I'm going to break down my favourite sneakers of the moment which I believe should be on every sneaker lover's radar.
Due to Abloh's work at Louis Vuitton Menswear, I'm always excited when he has a new collection out because to me, and so many, his work is masterful. And his new Out Of Office Sneakers have not disappointed. They are low-tops and ultra versatile and give off a nostalgic '80s/'90s aesthetic, a time which many see as the golden age of sneakers. I especially love the subtle hints to Off-White's four-arrow logo in the form of embossed arrows along the side of each shoe.
Off-White Out Of Office "OOO" Sneakers
Since its founding in Milan in 2012 by Virgil Abloh, Off-White has had a big influence on athleisure wear and its assimilation into high fashion. The brand has had legendary collaborations with Nike, which when launched sent sneaker forums ablaze with excitement. Off-White's Out Of Office Sneakers, as the name would suggest, explore the change in how we see office wear and bridge the gap between off-duty and workwear styles. The sneakers were designed by Abloh for the brand's autumn 2020/2021 menswear collection.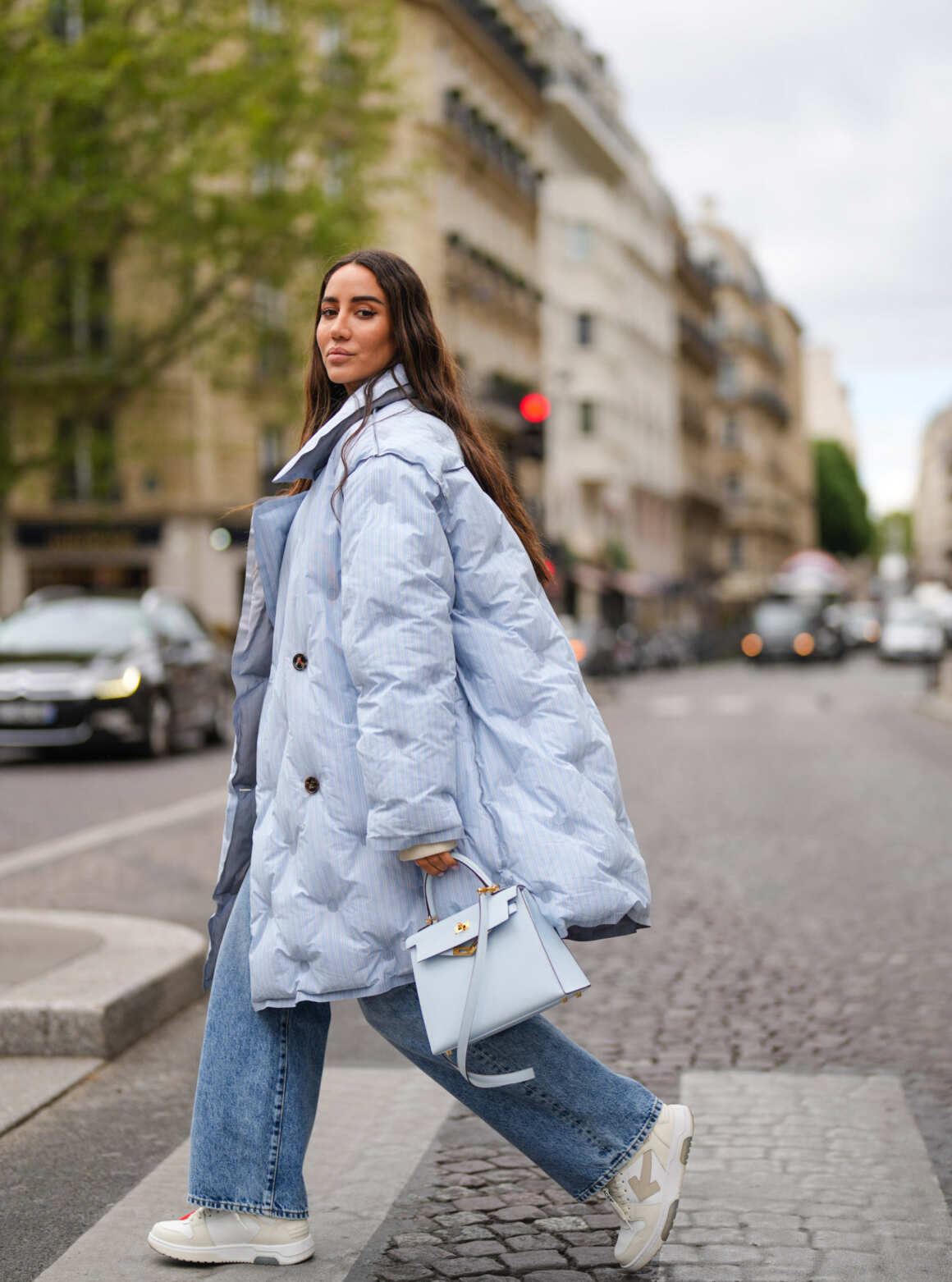 Celine CT-01 High Top Sneakers
This next pair is one of my favourites and I predict soon-to-be most worn. Designed by Hedi Slimane for the house's spring/summer 2021 collection, these high-top sneakers are made from calfskin. The style is reminiscent of basketball sneakers from the '80s/'90s. The thing I love most about them is their simple and sleek aesthetic, finished with Celine's logo on the heel. Different to older high-top designs, the Celine CT-01 High Top Sneakers have pretty thin soles, which makes them a little easier to wear.
GQ dubbed them the throwback sneaker of 2020. If that's not a compliment of the highest order, considering fashion's obsession today with all things retro, then I don't know what is! I've been wearing my pair with matching Celine logo socks (not quite a necessity but I couldn't resist)!
Air Jordan 1s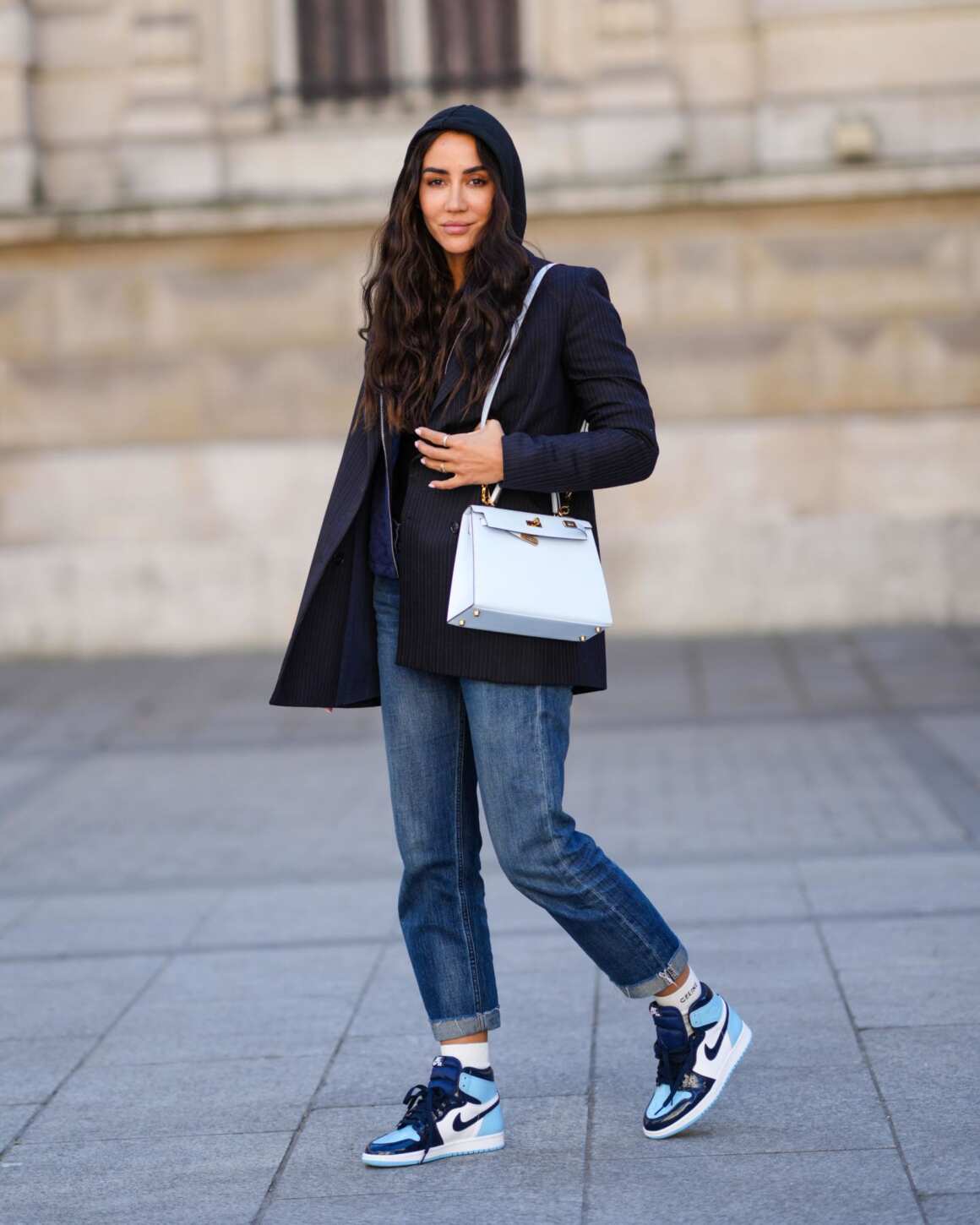 I've already written a full blog post on the rise of Air Jordan (which you should check out now if you haven't already) and why this famous sneaker line has earned itself the title of luxury staple. As iconic now as they were in the last millennium, the Air Jordan 1s remain my favourite style from the line. I especially adore my high-tops in green. They give a bold finish to any outfit and have that classic basketball sneaker look which everybody is after right now. The vibrant pop of green alongside Nike's signature swooshing tick will pair perfectly with your 'It' bag of choice.
Axel Arigato Marathon Runner
These sneakers definitely come under the chunky retro style. I know what you're thinking. The first time I laid my eyes on the Axel Arigato Marathon Runner sneakers, I was thinking the exact same thing. These shoes are not exactly classic beauties, they are instead more like the ugly duckling of sneakers. But if you wear them long enough and experience their comfort and versatility, you will eventually come to see the Axel Arigato Marathon Runner as a beautiful swan.
New Balance's 990v5 sneakers were famously described in an ad campaign as "worn by supermodels in London and dads in Ohio". I can see this sentiment working for Axel Arigato Marathon Runner sneakers also. I for one am embracing their retro 'dad shoe' aesthetic. This sneaker style will be EVERYWHERE this summer and Axel Arigato in particular is a brand to watch.
What do you think of my picks?
Which pair of sneakers do you have your eye on?