Some colours are obviously beautiful like pink which is the colour little girls are told is pretty, red which conjures feelings of passion and desire and black which simply goes with everything. But other hues have to work a little harder to be loved. Green, the colour of brussels sprouts and jealousy (hence the saying 'green with envy') is one of those such colours. But for spring/summer 2021 fashion is showing this overlooked shade some love.
Green was everywhere on the spring/summer 2021 runways and now it's everywhere in my wardrobe.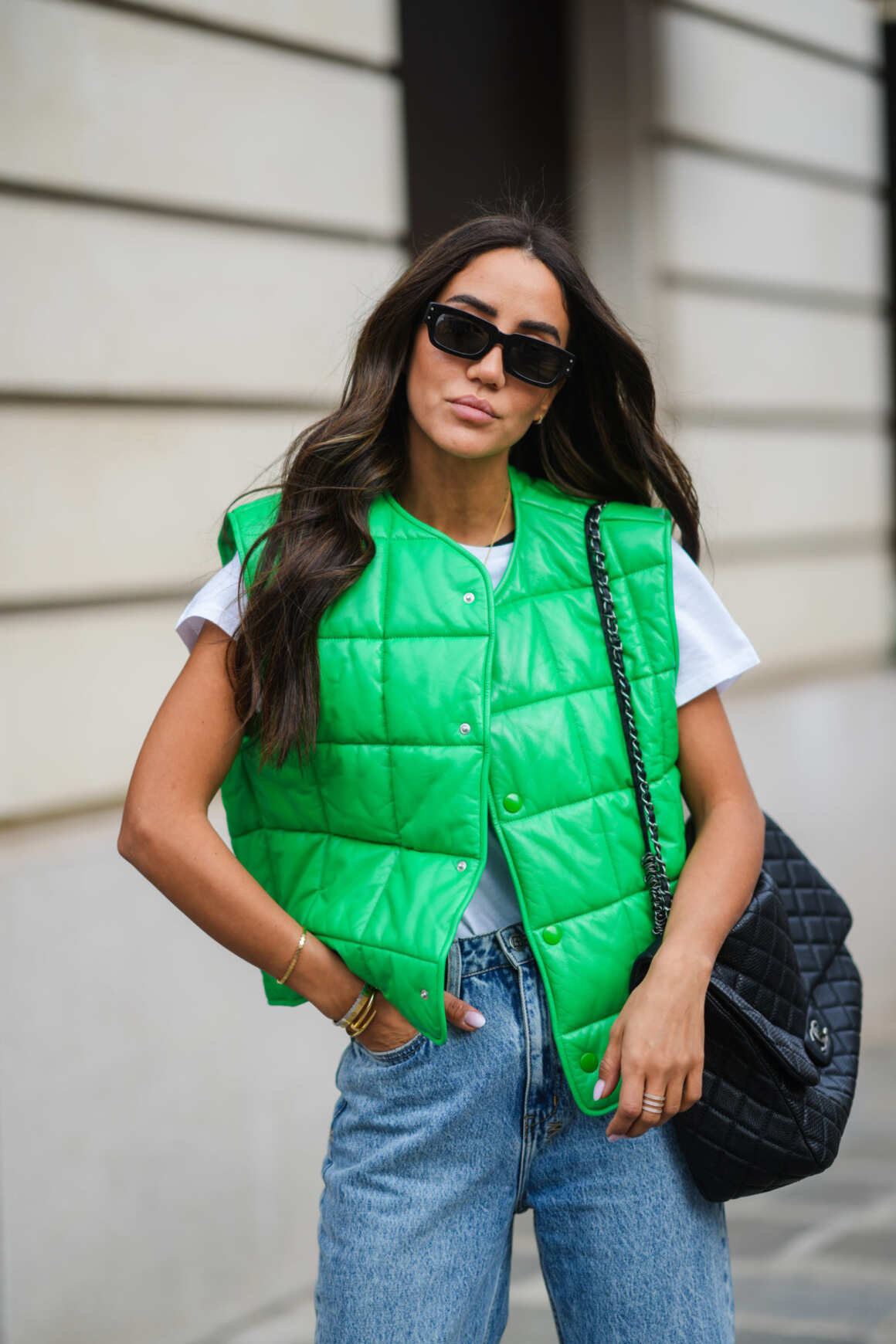 In this post, I'm going to break down one outfit featuring a green piece in particular which has made me swoon and explore why the fashion crowd has gone gaga for green this season.

The outfit in question is a pair of loose fit jeans, white T-shirt, Chanel XXL Classic Flap Bag (which made it onto my Favourite Bags of 2020 list), Air Jordan 1s and the Bottega Veneta padded vest. Both the Air Jordans and Bottega Veneta vest are in what has become one of my favourite greens of the season. The shade is a sort of parakeet green and has won me over for several reasons. It's vibrant without being neon and rich without being a deep emerald hue.
The Bottega Veneta vest features the embossed square pattern which has become one of the house's signatures thanks to designs like the popular Cassette Bag. It has button snap fastening and a subtle V-shape stitched onto the back. The style is unisex and is perfect for a casual look. It has a utilitarian feel but that doesn't mean it skimps on style points. While many of us remember vests as a garment found in woolly form on '90s teen movie nerds, high fashion has given the vest a makeover. In 2021, vests are being worn by cool fashion girls over the top of baggy button-downs and in padded form in lieu of a jacket as the weather heats up. Vests were spotted on the Dior, Hermès and Burberry spring/summer 2021 runways in varying forms.
The vest ties this outfit together perfectly and provides a statement finish to a chilled out, cool girl look.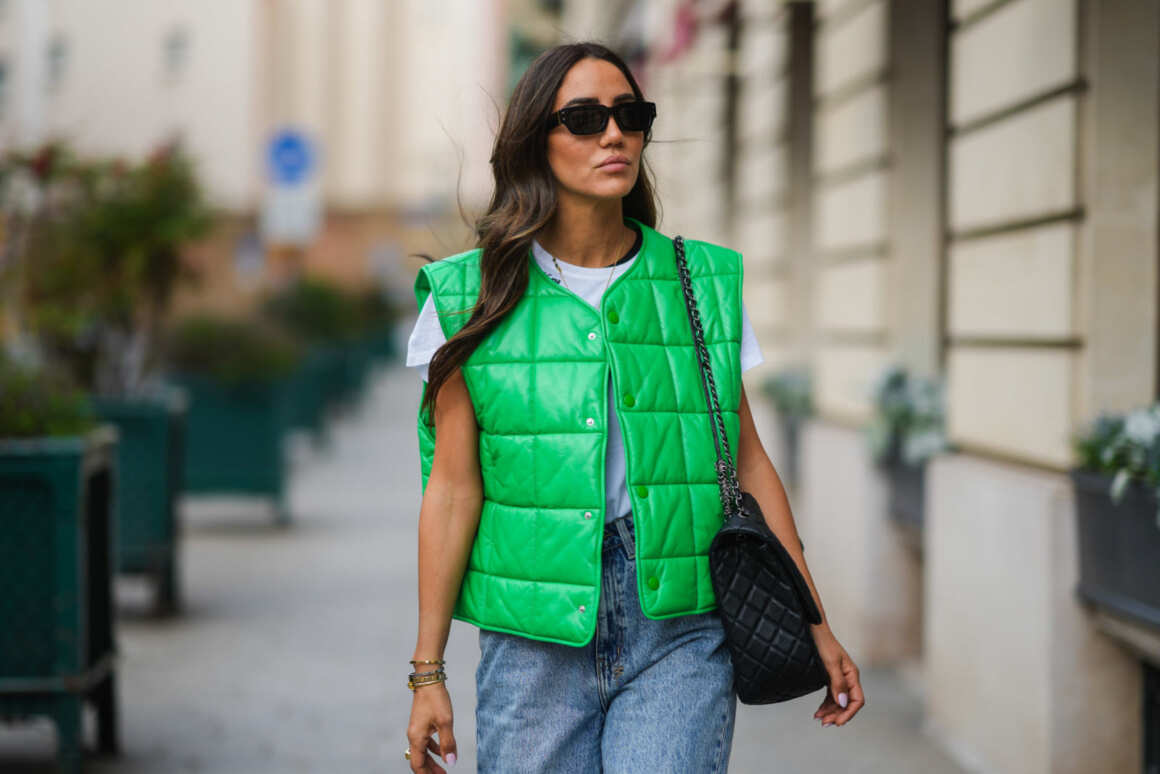 Green, in the previously mentioned parakeet shade as well as others, has captured my heart along with the hearts of designers and copious fashion aficionados this season. Light emerald shades were spotted at Michael Kors and Valentino. Olivier Rousteing experimented with a muted lime green shade, which has since been dubbed 'tennis ball green', for Balmain. My favourite parakeet green was on full display at Molly Goddard, Versace and Brandon Maxwell. Not only did it open the show at Bottega Veneta but the runway was one giant green screen.
So what has caused fashion's green fest? Some propose that our sudden love of the shade is a result of our desire to return to nature after being stuck in lockdown. I think it's also to do with our desire to be bolder with our fashion choices post-lockdown and reclaim a colour we once overlooked.
SHOP MY FAVOURITE GREEN PIECES
What are your thoughts on the latest flurry of green love?
And are you tempted to rock a vest in a green hue this spring/summer?