It's an extraordinary occurrence when worlds collide. And while fashion has met with the worlds of art, technology, music and many more to produce some truly iconic collaborations, the meeting of fashion and sport is perhaps the most prized of all. Today, sport's influence on fashion, and particularly streetwear, is nothing new. In 2021 sport couture is very much in high demand. And what are fashionistas' accessories of choice? Sneakers. However, there was a time when (whisper it) sneakers weren't considered high fashion?! The very thought of fashion show-goers lining up to get their hands on the hottest new shoe in sport would have baffled aficionados of both industries alike.
These days are long gone and even the most high heel loving and puffy dress wearing fashion lovers (like myself) are on board with the trend. Air Jordan sneakers are some of the most sought-after and epitomise the union of fashion and sport in the most stylish way possible. I myself have been converted to a sneakerhead. While my collection of sneakers is vast (and not quite in proportion to the amount of sport I engage in), my Air Jordan 1s stand out amongst my sneaker offerings.
In this post, I'm going to explore my love of Air Jordans and what I think of this sneaker collection's place in luxury fashion.
First launched in the '80s, Air Jordan is the iconic collaboration between legendary American basketball player Michael Jordan and Nike. The Air Jordan line now sports many designs but the first were the Air Jordan 1s. The shoes were made exclusively for Michael Jordan in 1984 to wear on the basketball court and released for sale to the general public in 1985. The Air Jordan 1s, along with subsequent styles, experienced unprecedented levels of success and have since been revived for the retro-obsessed era of today.
The Air Jordan 1s in particular continue to enjoy wild levels of popularity and have become a symbol of pop culture, with everyone from music stars to supermodels donning the famous shoe. Celebrities and luxury fashion brands alike have scrambled to put their take on the Air Jordan 1 design. Dior jumped at the chance for a collaboration, creating the Air Dior sneaker, designed by Dior Men's creative director Kim Jones for the Pre-Fall 2020 collection.
My Air Jordan 1 high tops in black, white and varying shades of blue have become my go-to sneakers to wear for a stylish off-duty look. I love wearing them with Nike socks which have become a strange obsession of mine. They go perfectly with a sleek shoulder bag, loose fit jeans, crop tops, blazers, sweatpants, trench coats (the list goes on).
When you find a pair of shoes that accompany so many looks flawlessly, you hold onto them!
Click items below to shop
While it is now commonplace for covetable fashion items to be resold for more than their retail price, this wasn't always the case. Air Jordans were in fact some of the first items to attract resellers. The shoes were so desirable and had amassed a cult-like following that anyone lucky enough to get their hands on a pair was tempted to see if they could flip them for a profit. Sound familiar? The reselling culture surrounding Air Jordan sneakers undoubtedly laid the foundations for the modern-day luxury resale market which sees today's most in demand 'It' bags resold for a profit.
For years us fashion lovers have been conditioned to believe that we have to squeeze our feet into high heels to look the part. But this is simply not true. Now every high fashion brand boasts an assortment of sneakers, including high tops (my personal favourite), bejewelled designs and logo-clad styles. By why, in the sea of designer sneakers available, am I, and many sneaker lovers like me, still drawn to Air Jordans? It has a lot to do with retro appeal.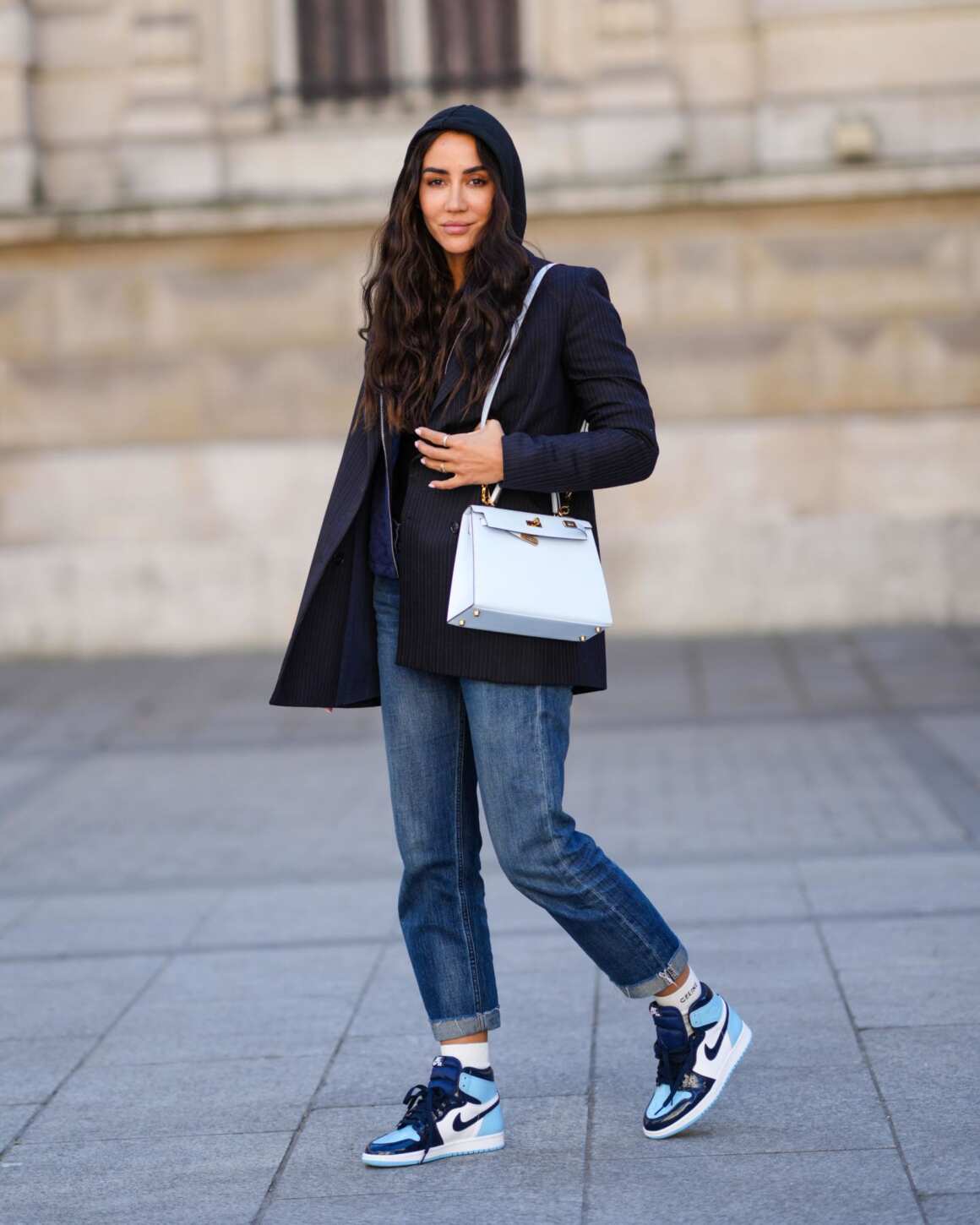 Air Jordans scream laid back '90s style. Not only did they become famous on the feet of Michael Jordan but Air Jordans have become almost synonymous with '90s streetwear. The allure of retro fashion is, again, nothing new. But as we've entered into the 2020s and seen the resurgence of even more retro fashion trends, Air Jordans have stuck around.
Air Jordans have been popular amongst sport lovers for over three decades. And now it seems they have managed to escape the fate of so many of fashion's once covetable trends, becoming a luxury staple as opposed to a fashion fad. In 30 years time will fashion's elite be sporting Air Jordan sneakers while jet-setting between different show locales? I certainly hope so!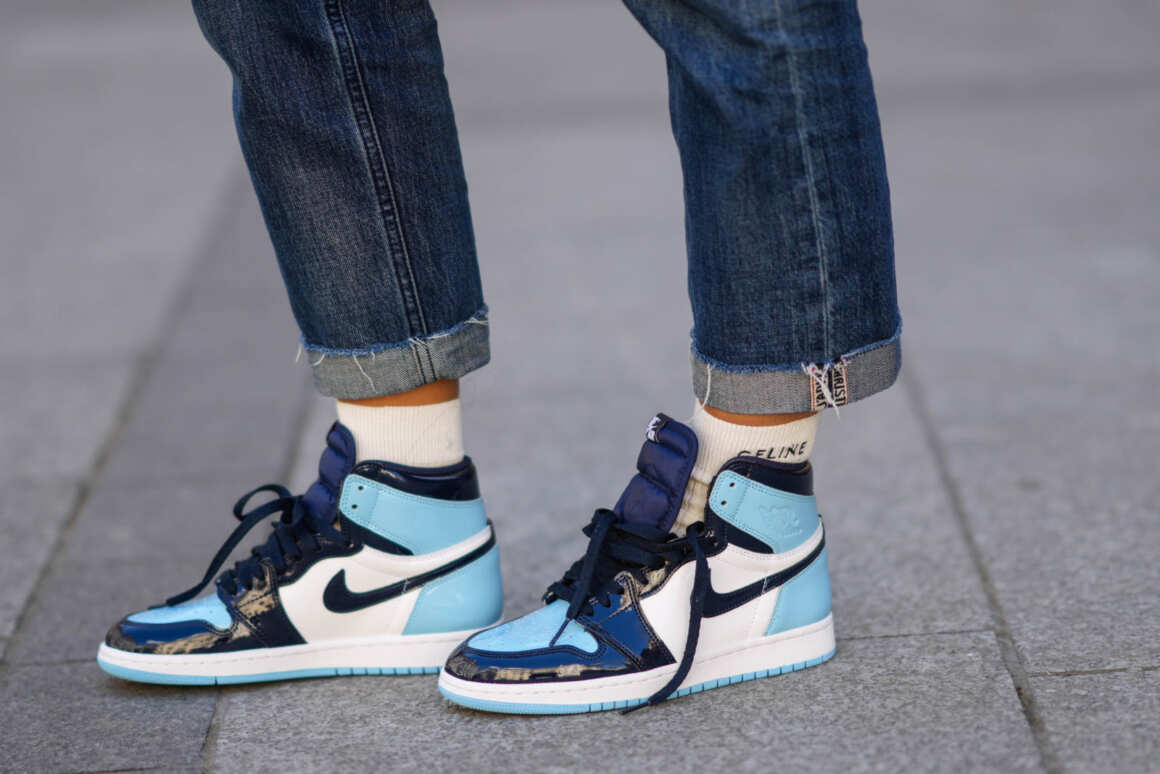 Do you think Air Jordan sneakers are deserving of their status as a luxury staple?