Bags, bags, bags… Whenever my friends are in two minds about getting a bag (or few), they always make sure to call me. We all have something we love. I know who to call when unsure about shoes, who to call to ask about cooking, and who to call when Im contemplating a new piece of furniture. Bags however, I know myself the best, I understand the consumer pretty well, and myself as a consumer too. I would say I have very few or almost no bad purchases, so I really wanted to share with you some of my most worn bags of 2020, most of which -but not all I bought this year, and I wanted to discuss how, why and what I really think about them. All bags besides one were purchased with my money, but the one that was gifted was perhaps even the most worn of all. This post is unbiased and truly represents my honest opinion of these bags.
1. Bottega Veneta The Pouch Chain
I got this one back in February, and I wasn't sure I will wear it that much since I already owned two other pouch bags.It seems cool, and was in a simple black colour. Bizarrely I quickly went from a person that never wears black bags to someone that has 4 of her yearly favourites in this exact colour. Pouch on a chain is a perfect bag for day and night, and what I love about it the most is that it really is a centre piece, due to the heavy chain it really stands out and completes any outfit.
click on the product and shop now
2.Chanel Coco Handle
I remember going for a walk in New York, and walking in the Chanel store on Madison. I saw the most beautiful Chanel Coco Handle, in chevron quilting with the gold hardware. White like the snow it was falling that exact day in New York. Cheesy or not, I had to take it. As I walked out of the store I wondered if it was a good decision. I had no idea how amazing it would turn out. I wore this bag more than I would like to admit, and it was one of very few bags I came to Paris with. So happy that it is a centre piece of my bag wardrobe for exactly two years. Love this bag so much.
click on the product and shop now
3. Hermes Constance
Hermes Constance 18 in Etoupe with Silver Hardware. When the Sales Associate started taking this bag out of the box, I first remember hearing my boyfriend gasp, then I saw it myself and admired how beautiful the colour was. This came at the time when I just about moved to Paris several weeks ago and started experimenting with my style a little bit. Different colours were front lining, and the taupe vibe seemed to be exactly what I want. This bag even in tadalact leather is still to date one of the most useful and beautiful Hermes bags I have ever seen. I love my Constance Bags specially spring to winter, so three seasons in a year when I simply can not stop wearing them. This bag was definitely one of the most worn handbags of the year.
click on the product and shop now
4. Dior Bobby
This is the bag that was gifted to me around July time. When I first saw it almost a year ago, I didn't immediately fall in love, it took me a little while because after the Dior Saddle and Dior Montaigne, it was difficult to sweep me of my feet. But Boy did I love this bag. I wore it only yesterday again. It fits all you need without being heavy, my camera, wallet, phone, and little beauty stuff, it comes in array of colours and it's the bag I would recommend every single person. Its my favourite Dior bag of perhaps all the bags I ever had from the iconic French House.
click on the product and shop now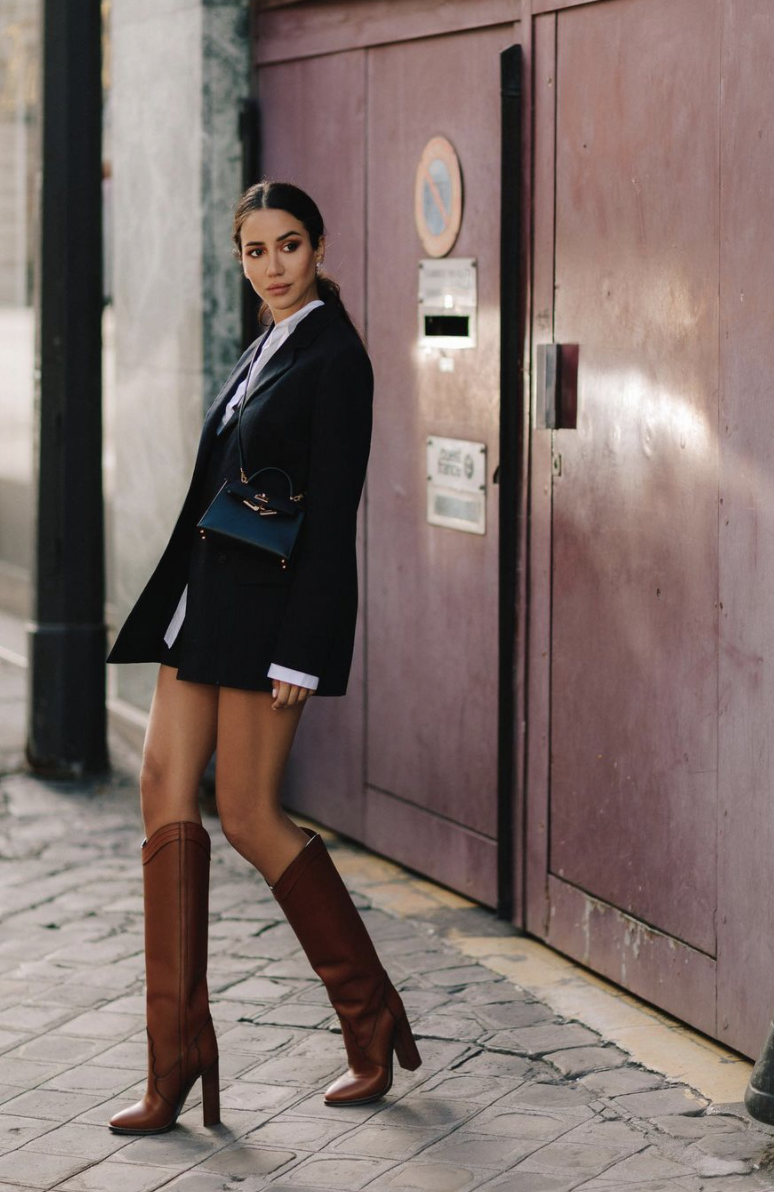 5. Mini Kelly
Ok, I wasn't sure if I should mention this beauty, as its not something I wore during the day. In all fairness she fits nothing, but she is so beautiful and classic. In wider fashion a Mini Kelly is considered as a status symbol, something so hard to get that its almost a myth – ok well Im being too dramatic, but I really wanted this bag for so long it would have been pity not to mention. I took her out mainly in the evenings and sometimes during the day for special occasions. Perhaps I didn't wear it as much as I would have if there was no lockdown, but I still managed a fair share.
click on the product and shop now
6. Chanel XXL Classic Bag
The latest addition to my wardrobe, a bag that I was really in two minds about but knew I would love it. I wore this beauty more than 20 times since I got her, and bare in mind it certainly was during lockdown. I ordered her from Chanel Florence boutique while stores in Paris were closed and I really gave myself to this bag. Day and night, street and dressy, all looks were perfect She fits my lap top and all sorts, and I absolutely love the slouchy look. Whats not to love?
click on the product and shop now
7. Hermes Birkin 25
Birkin 25 in Etain in all its glory with stunning rose gold hardware perhaps deserves a dedicated post? I can not praise her enough. Ever since I got this bag it was such a stunning piece of décor, like a crown in my collection. The only flaw is that the handles sometimes are too small and the hand doesn't really nicely glide through them, but you have to carry it by the little top of the handle part. I carried her for all sorts of occasions (if I can say so in 2020), and this bag was perfect for day or night. I would even wear her with casual outfits, sneakers and hoodies, because of the cool vibe of the smaller Birkin. Im realising slowly that Birkin 25 is the most worn style of all the Ks and Bs for me, and I am hoping it will be the same for my new Kelly 25.
click on the product and shop now
Hope you enjoyed this little summary of my favourite bags. Which bag do you like the most?