Prada started bringing back its iconic shapes from 2000s last year. You know, the good old saying why fix what isn't broken? This time they are back with a new stunning Prada Cleo back which is referencing shapes from 1990s, something that I really wanted in my wardrobe. We all know that Prada is known for its craft and the heritage that is so rich, but the streamlined and curved design of the bag is bringing back the modern muse sophistication that first comes to my mind when you say Prada.
In todays post, I am going to tell you what is it that I love about Prada Cleo so much, should you get it, do you really need it, and why it found its place in my wardrobe.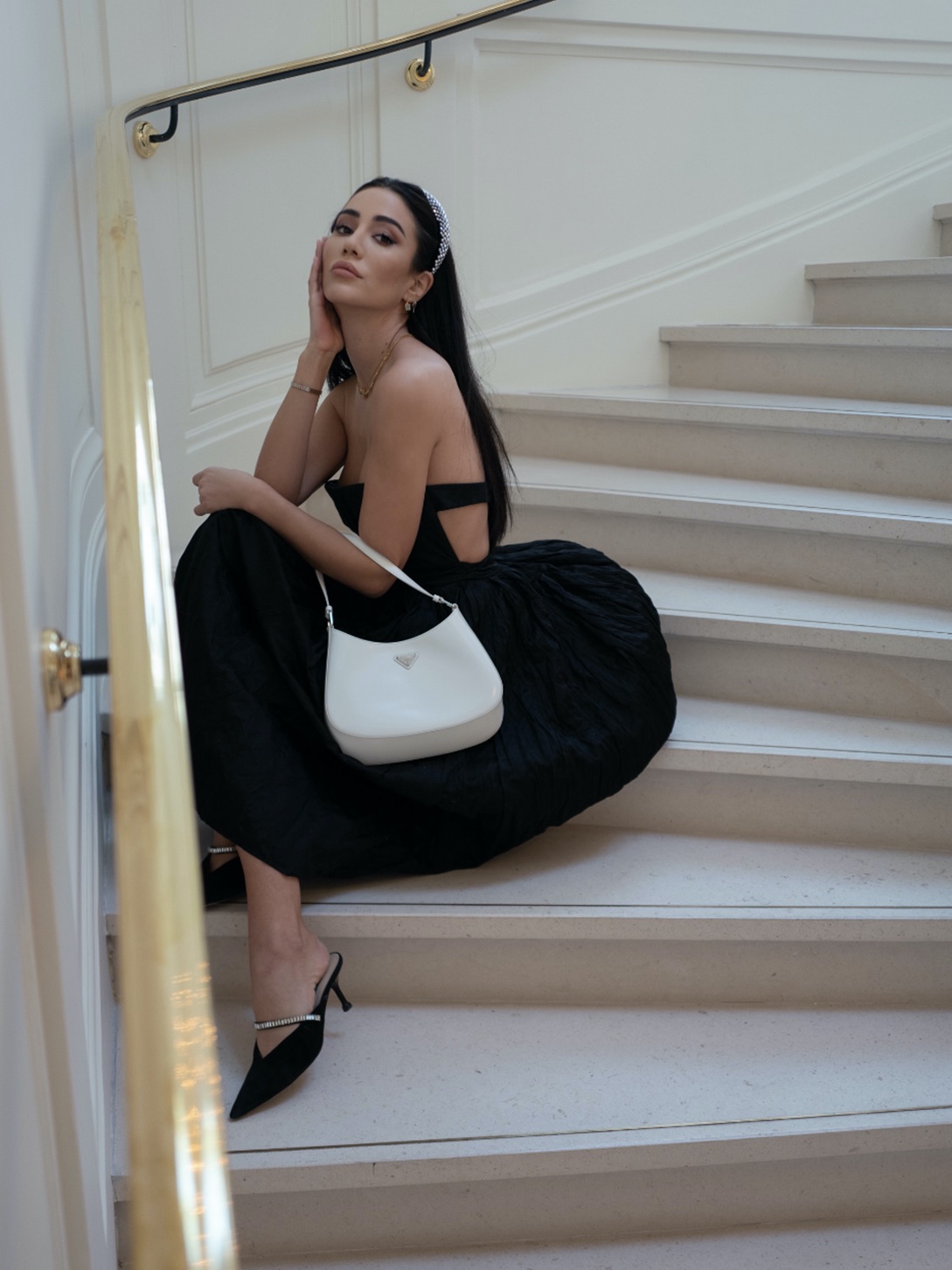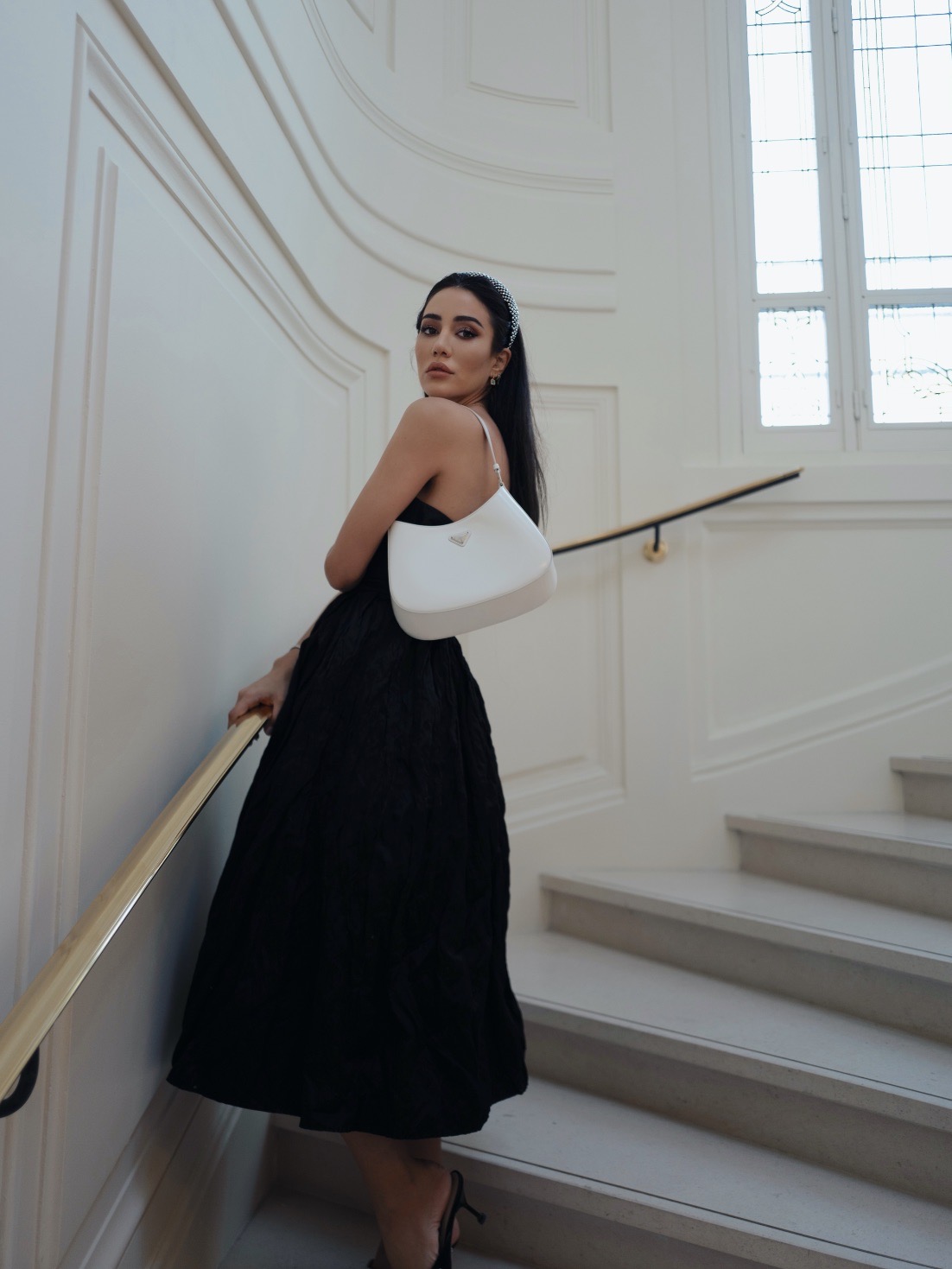 Brushed leather
Leather handle
Metal hardware
Logo on enameled metal triangle at the front
Magnet closure
Prada logo nylon lining with patch pocket
22 cm height | 6 cm length | 27 cm width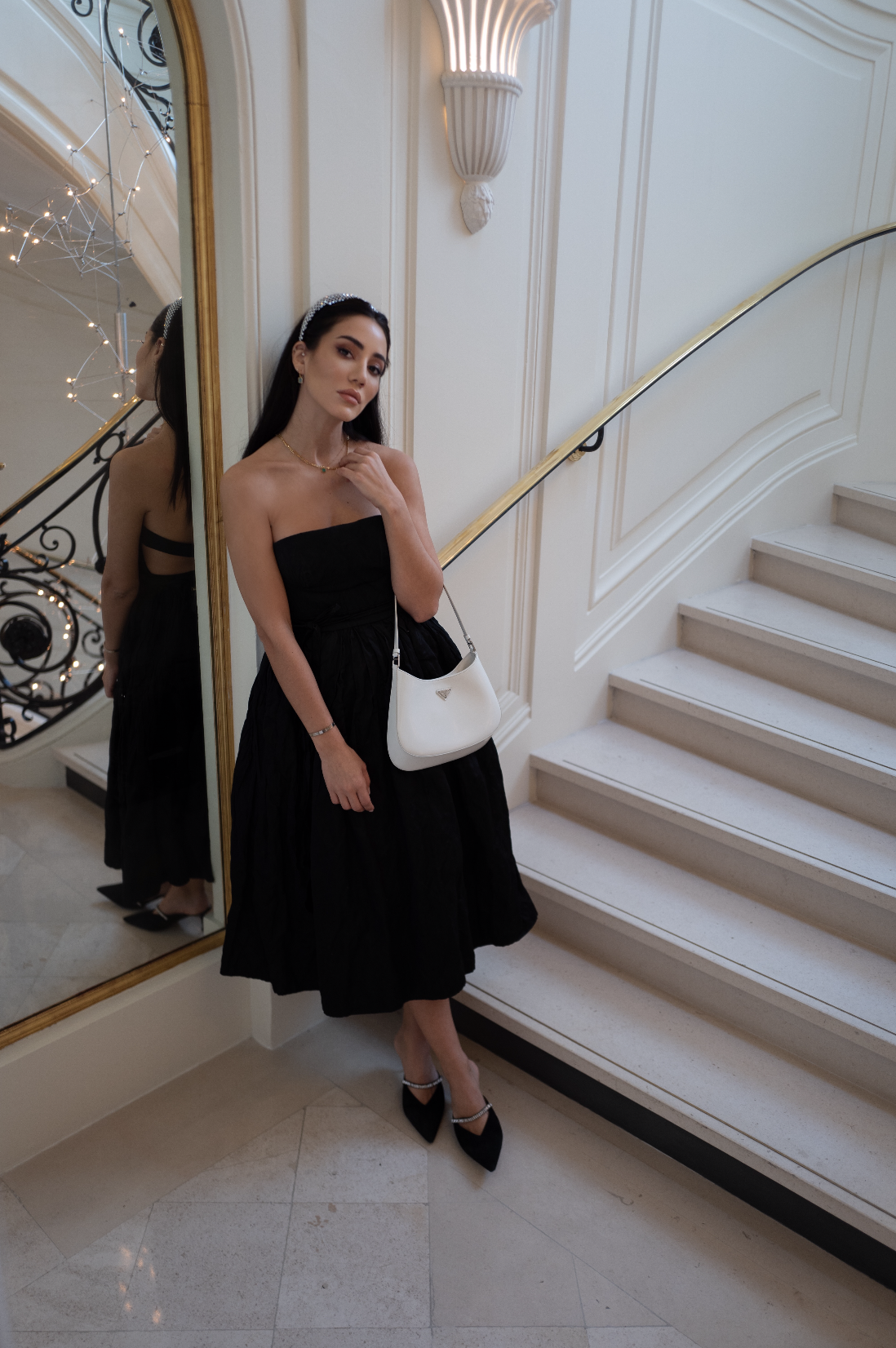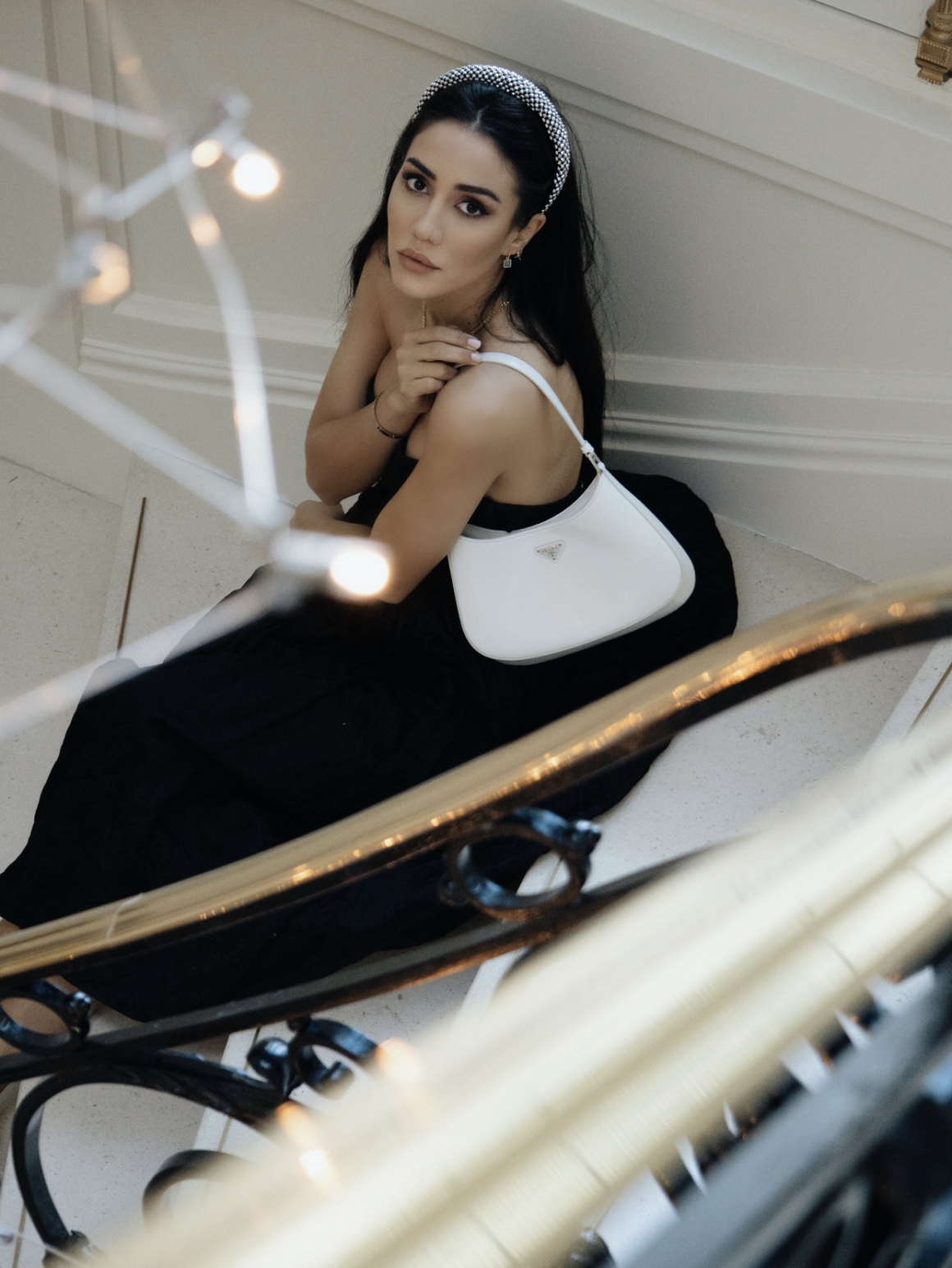 How Prada Cleo Became An IT BAG
Just like when I fell in love with the Prada Nylon Re-edition Bag I thought the simplicity is what makes this bag stand out. The fact that its classic but futuristic is what makes it timeless, elegant, but also everyday which makes it unique. How can such a simple bag have so much drama, elegance, delicacy yet practicality around it? This is the key.
As you can see my Prada Cleo bag is in white colour, without a flap, but would I consider adding another one in my collection? Without a doubt. I already have my eye on a stunning mint colour Cleo with a flap – its simply is a very special piece.
Prada Cleo Bags are crafted from spazzolato leather which is brushed calfskin and are quite light – as you could probably see in one of my reel video. Even once its filled with all of my necessities, it still preserves the lightness. The front of the bag features a small, tonal enamel Prada triangle logo which sits with the design perfectly. As mentioned it comes in few colour ways and variations, top flap or top opening, which are also in two different sizes.
click on the item and shop now