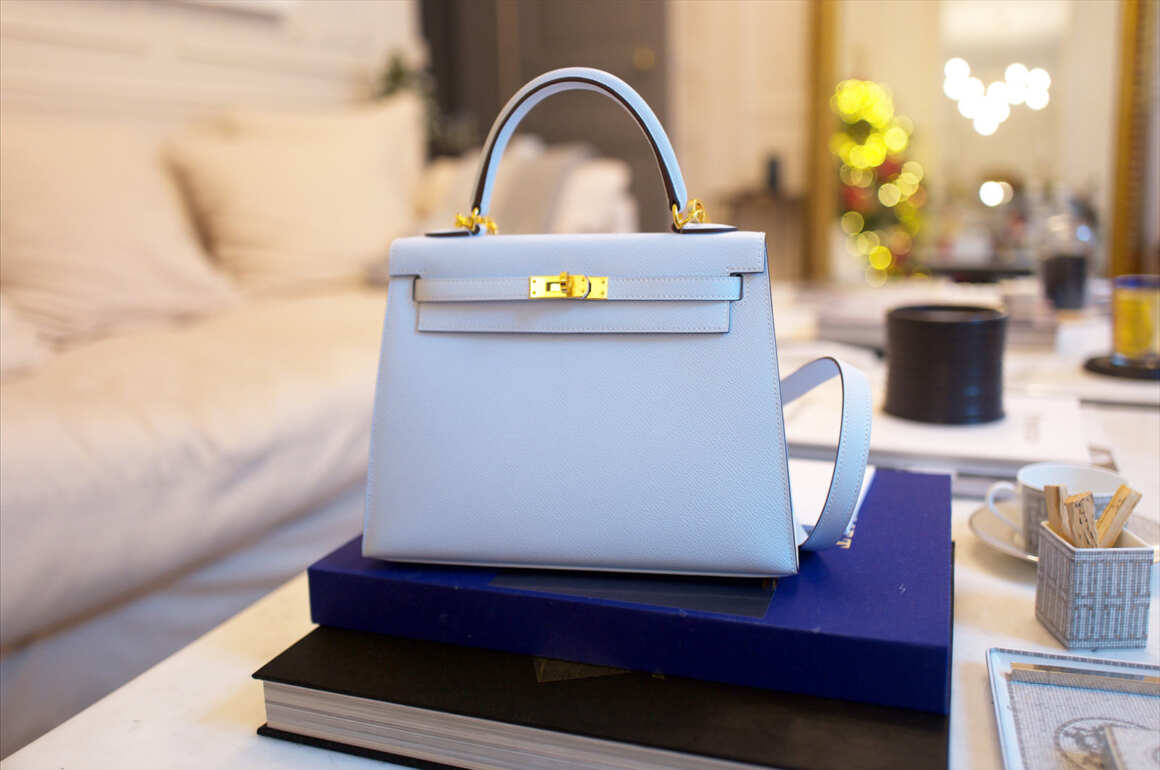 The year has been so crazy, that not even the best Christmas presents can fix it, but I think that a new Hermès Kelly 25 definitely helps with elevating my mood and the wardrobe situation. For you who follow my YouTube channel, I have documented every single step of the game and really tried to show you how I got it as well as when, but overall it was a beautiful Christmas Gift.  Ladies and Gentlemen Hermés Kelly 25 in Bleu Brume is here and I will talk about my first impressions in this blog post.
Its not every day that I get my hands on a new Hermès bag and really wanted to dedicate it a blog post, step by step from unboxing to how I wear it. Bear in mind, it was Christmas Day only few days ago and I still haven't worn it so the proper review of the bag will wait until I give it a few wears.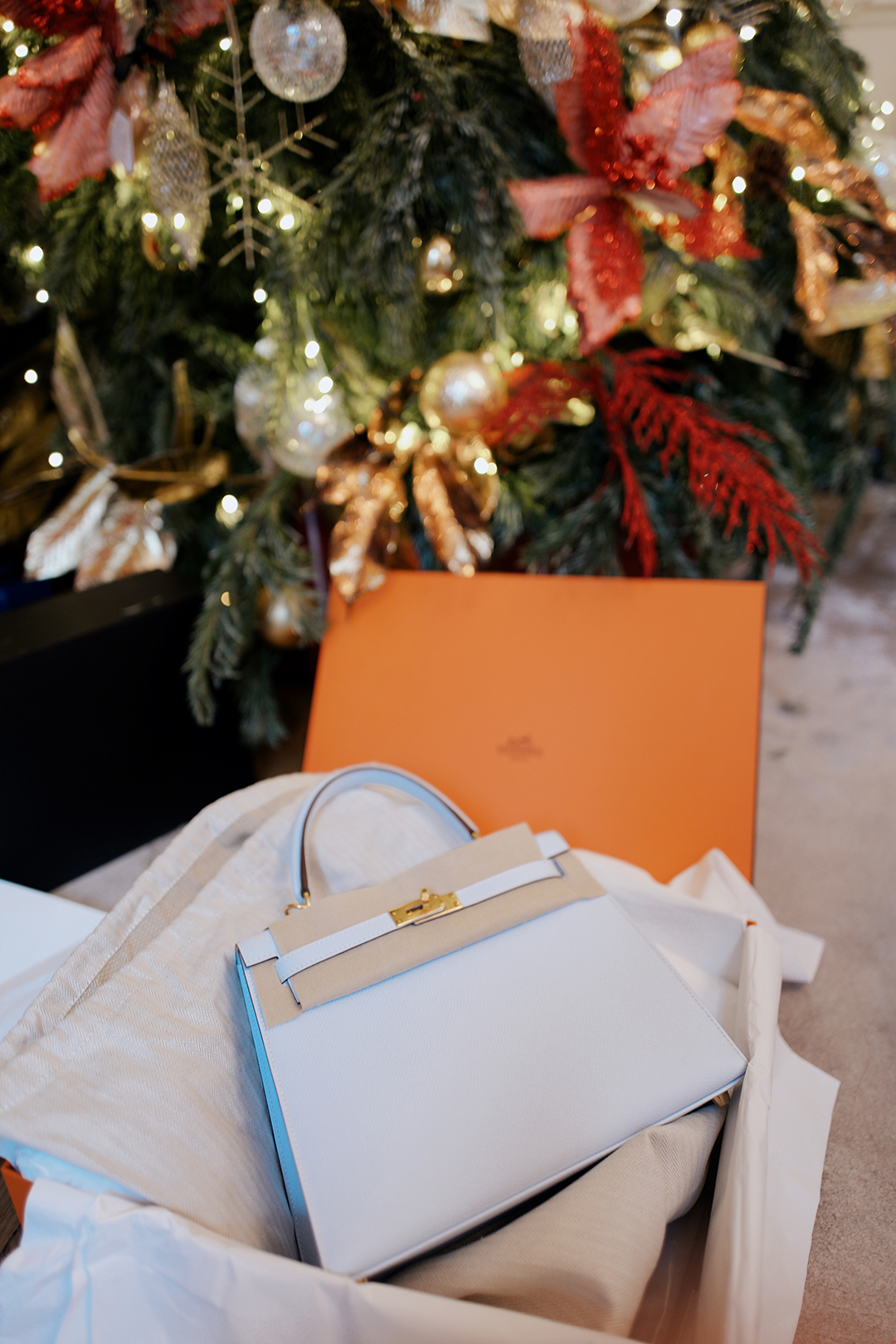 This is my first Hermès Kelly 25. So far in my collection I have a Kelly 28 and a Mini Kelly, so this one seemed like a reasonable next step. I had my eye on Bleu Atoll as a perfect summer colour, but when I got my eye on this I knew it would work even better with my wardrobe, specially since I am so much more into muted colours lately. Natural tones, usually warmed tones, but also greys and that is where this beauty will fit in perfectly.
She was purchased at Hermès Faubourg Saint Honore Store in Paris, at the Flagship store which now has an online system, as Im sure many of you Hermès lovers know. How to get an Hermès Bag? I believe we wrote a whole article on that topic and I even filmed few videos about it.
This stunner is in Epsom leather, Sellier, which means its stitching points outwards, and its a little bit more boxy. I do not own a Retourne Kelly, simply because I always go first for what I love the most. The mix of the cold blue colour and warm yellow gold hardware got me so excited to wear it. With this particular bag I wouldn't really go for a twilly. I know, its a matter of preference and also the handle is more likely to get dirty, but I somehow find it that in 2021 there will be less and less bags around with twillies. I used to love them, and I probably will love them again in the future but am going through a no twilly phase.
Colour: Bleu Brume
Colour Code: T0
Leather: Epsom
Hardware: Gold
Dimensions: 25cm x 19cm x 9cm (W/H/D)
As most other (I say most because this doesn't apply to Mini Kelly) Hermes bags, it comes with a raincoat, shoulder strap and a clochette. The  shoulder strap I immediately put on, and the clochette inside of the bag as I didn't want it to drag my stunning  Kelly 25 in Blue Brume.
Its a very different bag compared to my Birkin 25, as it feels a little bit more formal and casual at the same time. Formal because of the boxy feature and the closure, but casual because of the colour and shoulder strap. I certainly am very happy that in the end I got Kelly in Blue Brume opposed to Blue Atoll, and not because Kim Kardashian also has it (yep overheard at Hermes), but because its a bag that is perfect for all year round – not just summer months. You can wear it in the summer months with your cute floral dress, but as soon as your grey coat is also it will perform equally as well as a stunning ornament for your outfit.
CLICK ON THE ITEM AND SHOP NOW
First glance and after unboxing this stunner this bag deserves a dedicated blog post. I couldn't wait to write about it, and can not wait to take her out (as soon as it stops raining in Paris). Grateful for this stunning gift and for my first ever blue Hermès bag. Which Hermès Bleu do you like the most?
Let me know what else would you like to see when it comes to Hermès.