As I am writing this I am sitting on a plane on my way to Costa Rica. I certainly didn't think I would end my year there, specially considering the fact that this year was one like no other. Since I have been writing these yearly recaps now for 6-7 years, I have to say that I never thought I would have a one like this to summarise. I opened my computer, looked around and my three girlfriends are asleep, they all look so cosy in their seats, my boyfriend is watching a movie and speaking to the boys, and I just want to write about this year. I want to inject as much kindness as possible into all of my communication with you, because maybe not everybody needs to know where I did what, but I think that everybody needs kindness and love this year.
The thing is that I somehow cant even remember what really happened this year, partly because it seems so long, but partly because it feels like everything happened only two months ago, yes the whole year. I'll jump straight into it, comparing to last years 80 something flights, this year I took only 30, and more than half of those happened only in January and February. Now I know that with Global Warming and very important topics of world preservation, this is actually a great thing, and in fact I had a lot of time to think and refresh myself, it was just a very very different year for people who do my job. In my humble opinion I think this was the year that either made you more creative or you simply disappear if you can not adapt to the new ways of work.
January and February started great when it comes to work, I went to this incredible Tom Ford event, and I remember I never looked better, my outfit was simply insane and I thought wow when I arrived to one of London's private club filled with everyone who is someone in the city. It all looked amazing, but I have to admit I felt a little bit weird inside. Not out of place at all, just empty as after a break up I was still feeling it was difficult to flirt and speak to guys, specially when they just didn't seem like they have something special. I told myself I will absolutely not speak to anybody, or start anything with any man unless he is super special.
I kept myself busy and headed to my first ever Copenhagen fashion week, I know that not many influencers love fashion weeks, but I really do. I feel like I really found my place in the industry and have amazing friends in it.  In January and February I did Men's Fashion Week Paris, Paris Haute Couture, Copenhagen Fashion Week, New York, London, Milan and Paris fashion week with a trip to Courchevel with Laura Mercier in between.
That trip to the mountains was so wonderful that I cannot wait for French Hotels and Restaurants to open again, and for our beautiful world to be safe so that I can go again.
The year started with challenges, you remember that I gave a presentation at Cambridge university and was invited to Oxford too to do the same, I loved this and it was such a positive moment for my team, Sadly we had to postpone Oxford due to obvious reasons. You guys know that I got challenged during the NYFW trip as my assistant never showed up at the airport, I feel that that was the moment things started happening. In New York people spoke about this virus thing like it was something so remote and it would never get to us. I remember hearing few people were infected but nothing to even think about. In my head all I had was the schedule for LFW, accommodation in Milan and if I will get my favourite look for the Versace show. In Milan everything seemed pretty normal, you know fashion bubble is so specific that you almost forget what is happening in the world if you are doing fashion week, the reason is that you don't get time to watch tv or read news, you are from 7-01 on your feet and free moments are used for a quick bite or a call to your parents. On the last day of Milan, just before we flew to Paris I started realising something isn't ok. My agency told me that many talents have cancelled PFW, and that many shows aren't happening.
I decided to go afterall, as I had already invested a lot of money and signed quite a few contracts in Paris to back out last minute. This actually turned out being the best idea ever, because I started seeing the biggest love of my life, and it all happened so spontaneously. One day I will tell you the whole story. Following PFW, I returned to London, and planned to only stay for few days for some work I had and then to head off to Paris to spend romantic weekend with him. But the borders closed and the most difficult but beautiful time started.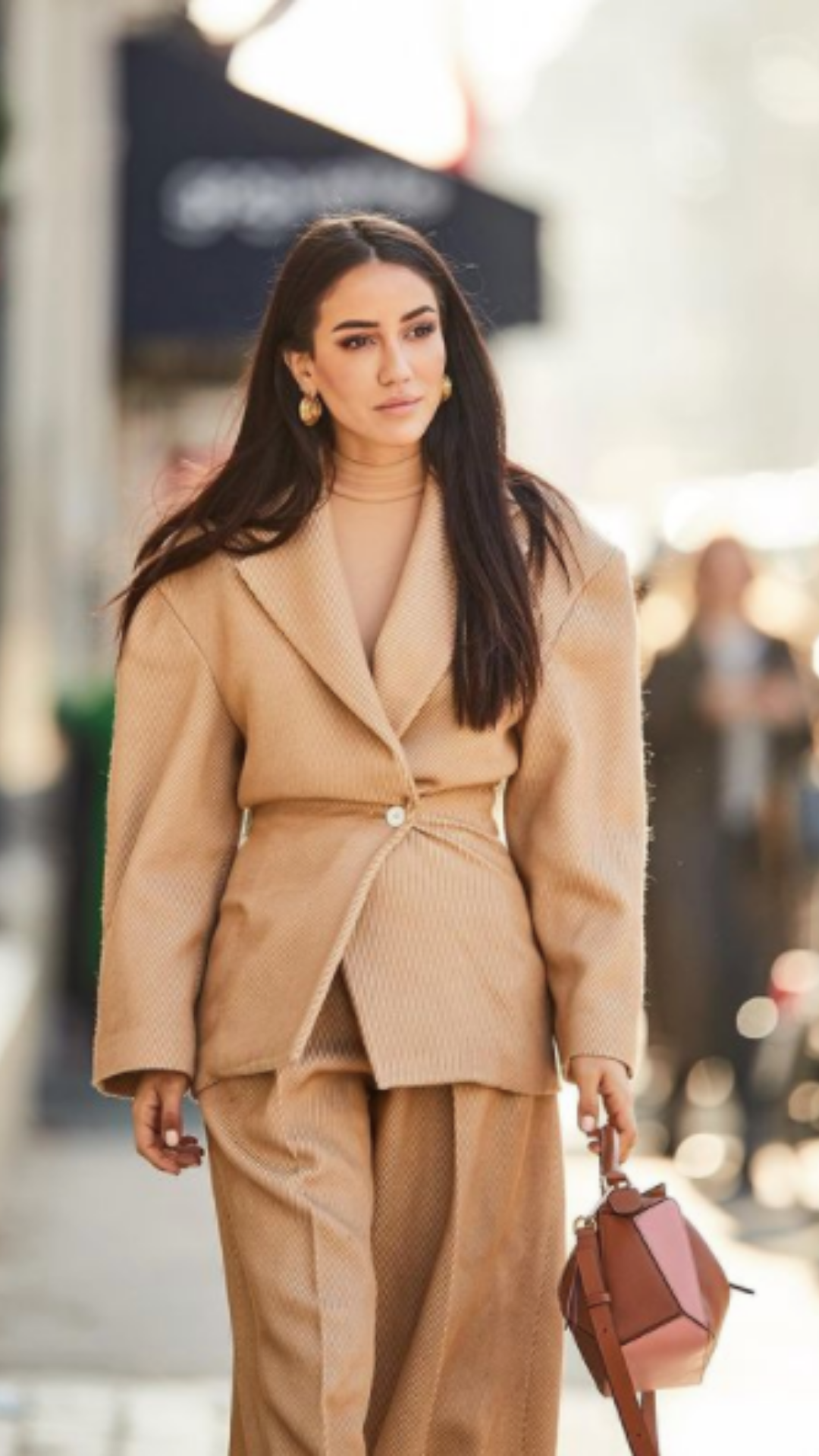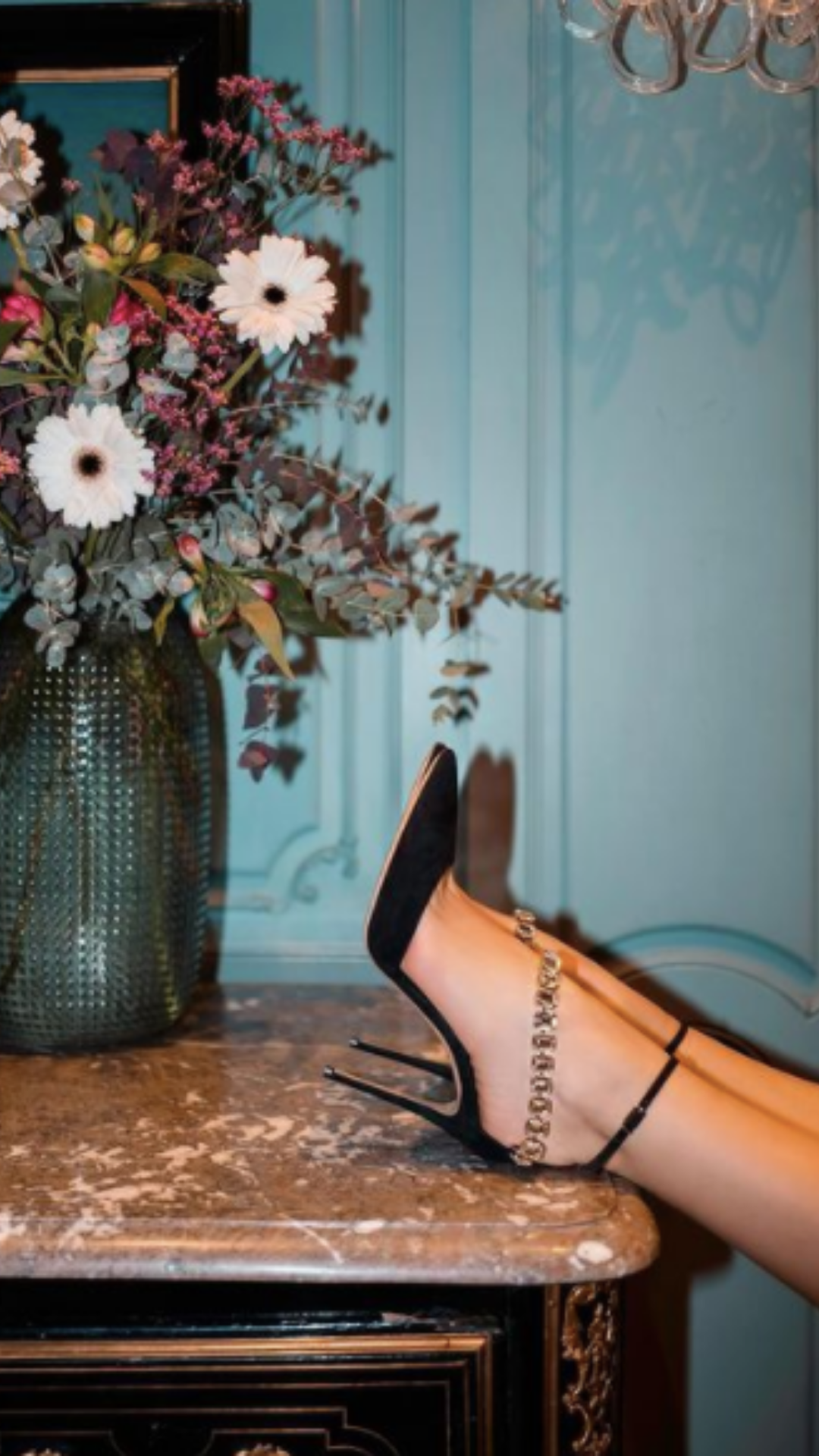 I used this time to really recover, I worked on my aesthetics, took many master classes, and even meditated every day, just to make sure that this period of uncertainty doesn't affect me in a bad way. Work got very quiet, emails were less and less as people were on furlough, but I really enjoyed getting closer to you guys, speaking to you, creating content only and just for you, with the profits from few jobs that I had being donated to charities and COVID hospitals.
The moment I could go to Paris I did, and I didn't know that it would become my second home. I say second because even if its really my first home, England gave me so much love and so many opportunities over the past 13 years that nothing can replace that country for me. I settled, found a beautiful home with my beau, and we continued to live happily ever after whole summer, travelling to Greece, Amalfi and even sneaked a little vacation just with my friends to a German Lake – that was a first for me.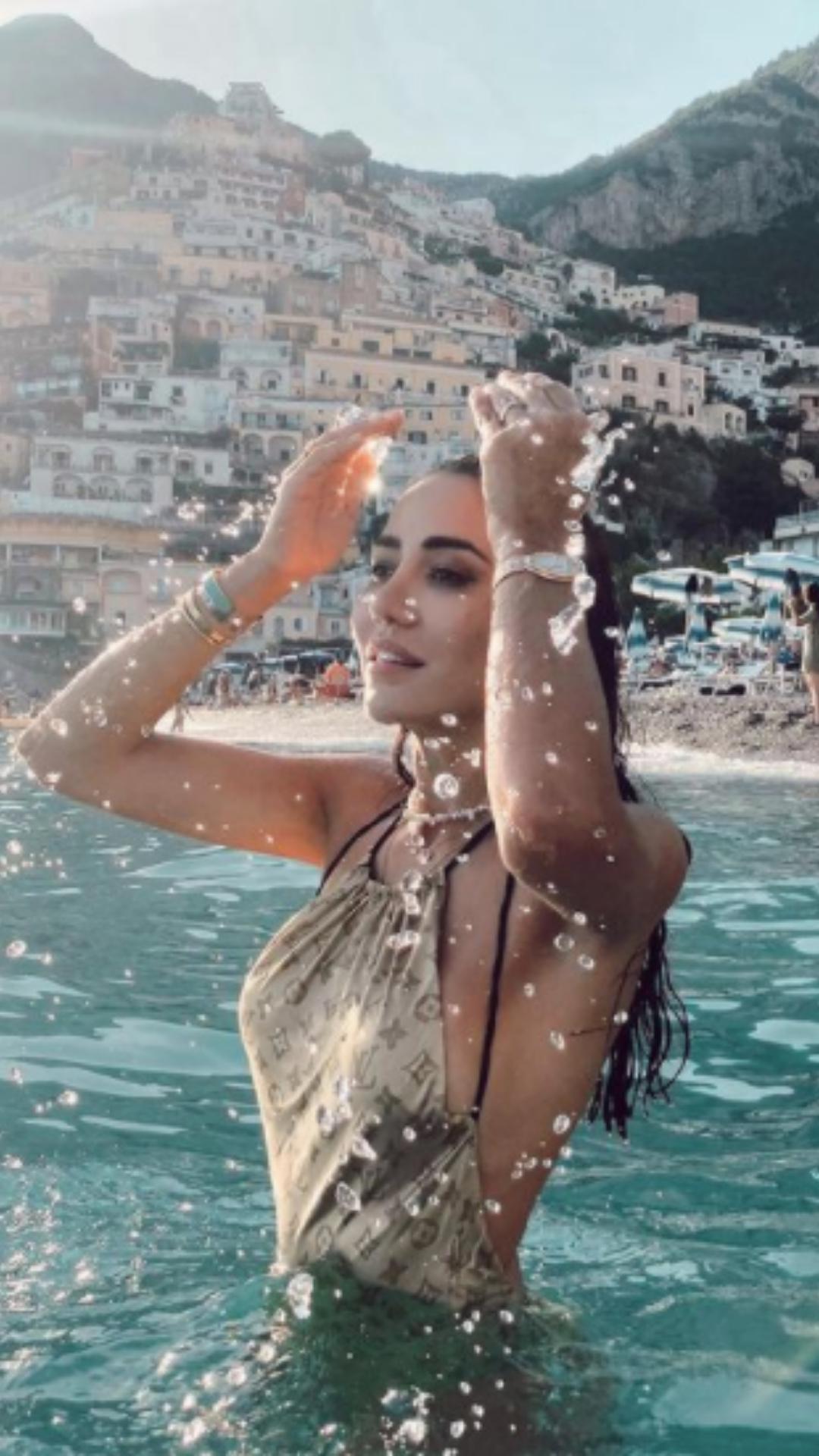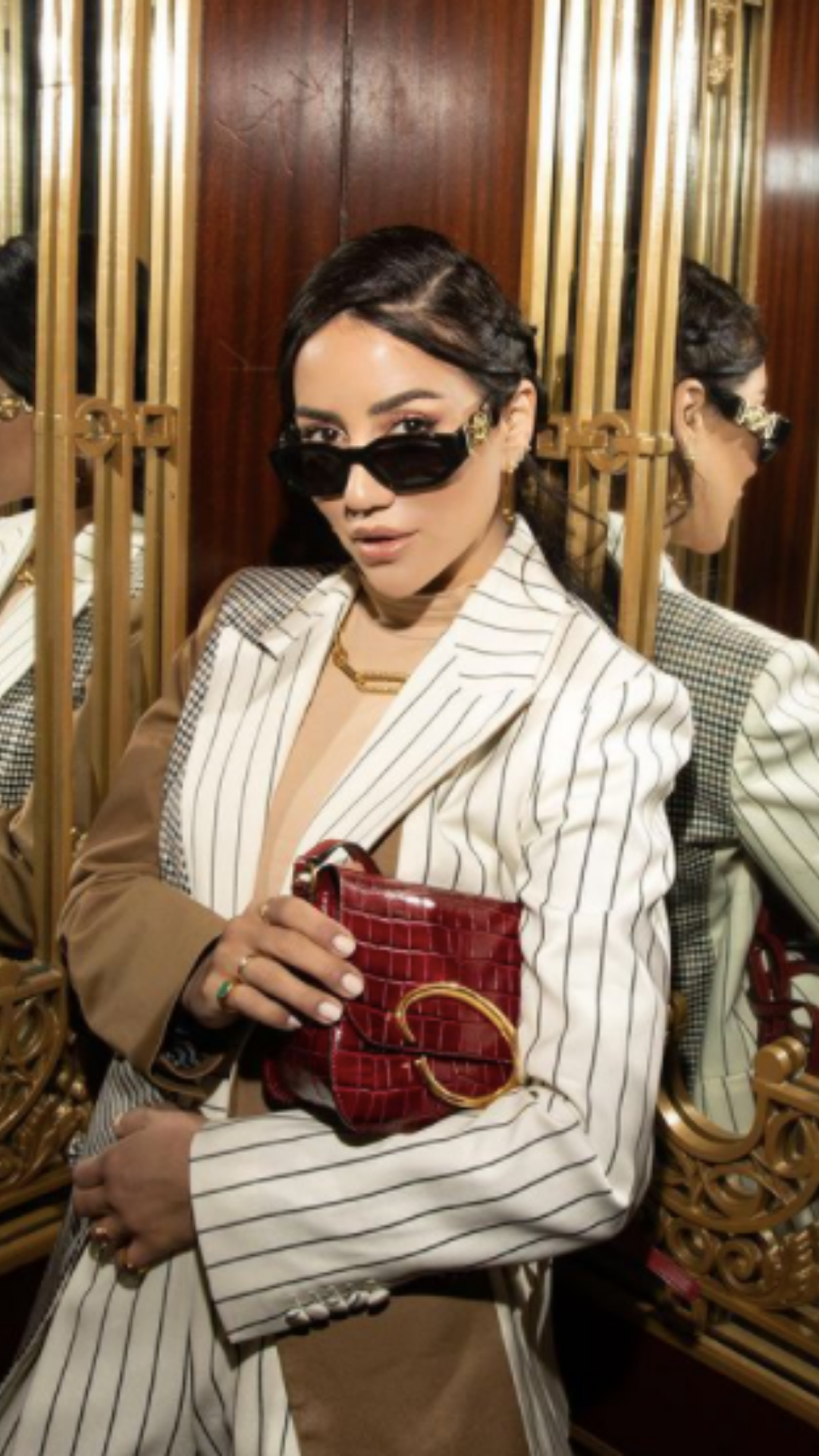 Now summarising it to myself too, this year was actually a year of social connections, I got to spend more time with my friends and really developed meaningful relationships. This is a first time I am going on a holiday of 8 of us (Germany and Costa Rica now) after probably 10 years. September fashion week was around the corner, and I did Milan and Paris, I don't need to mention that it was different to any other, but I was really grateful for the massive change in brands on my roaster.
This year I worked and got more attention from brands like Louis Vuitton, Dior, Fendi, Hermès, Chanel, Prada, Chaumet, Michael Kors, Lanvin, Etro, Messika, Louboutin, Carolina Herrera, and many others. Starting to work with Prada was my forever dream, and when I got a first package from Chanel, I almost screamed with happiness. I supposed I thought this year would have been more difficult then ever, I didn't even imagine. Would get front row at Louis Vuitton and another international cover of a magazine. But I really understood my direction, my voice and managed to head in the way of quality not quantity. I did a really stunning commercial with Dyson, and I created some content for Harrods and Louis Vuitton. I kept my clients that are coming back for years, but cleared the collaborations to quality, longevity and focused on stuff I really enjoy doing. This changed everything.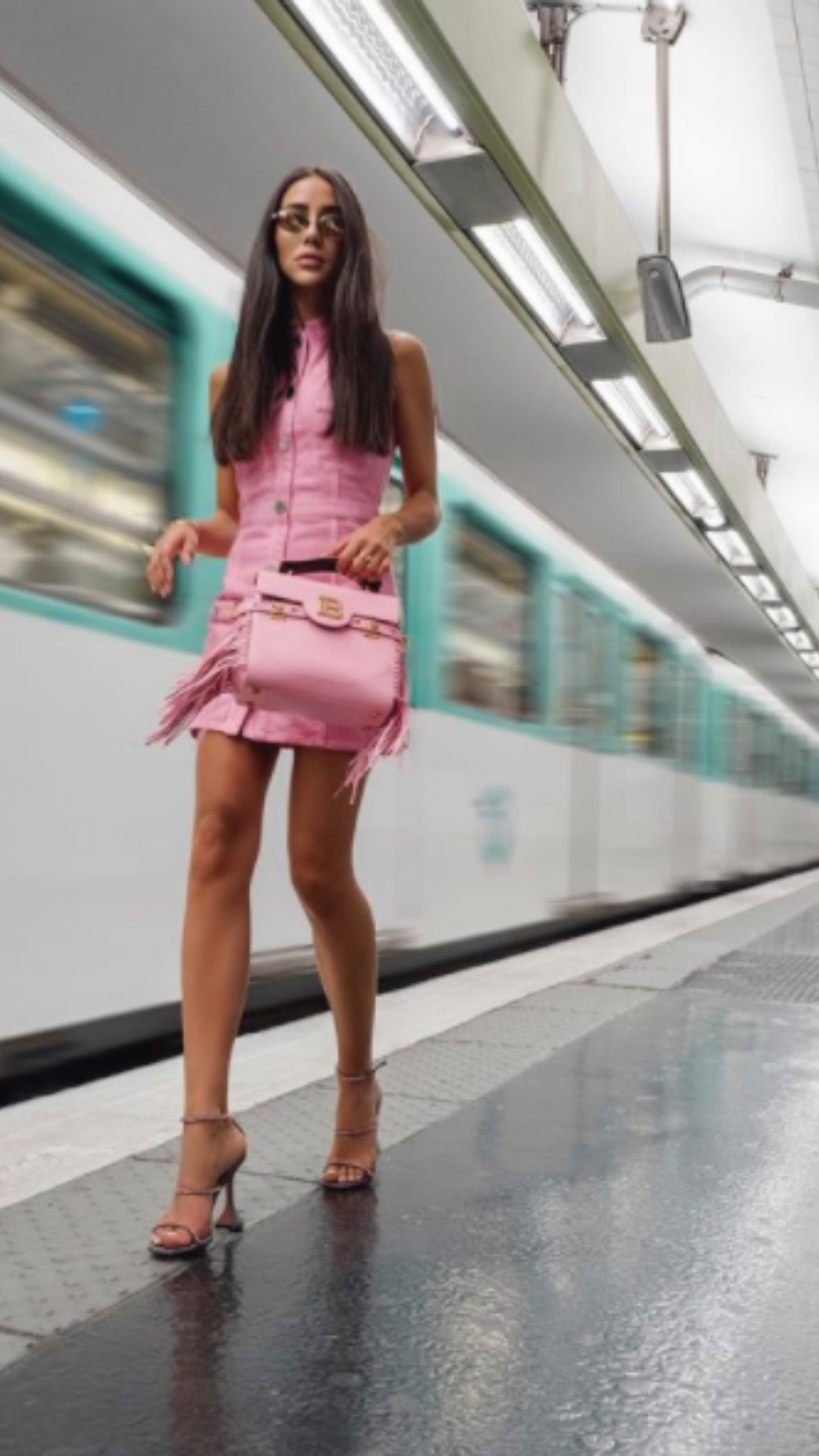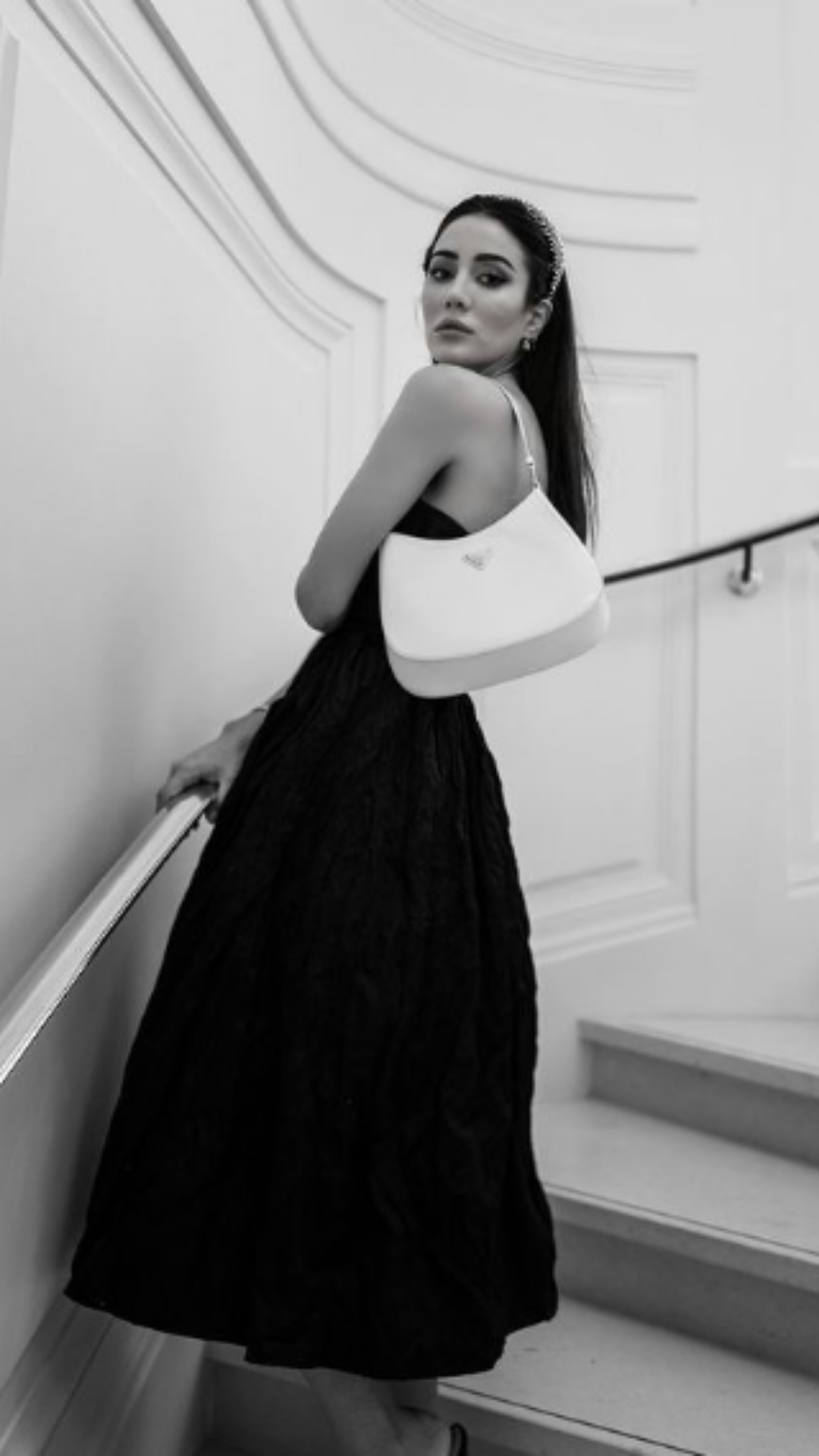 Now I am turning around and looking at 2020, it taught me to be vulnerable, specially around Christmas time when I was away from my family and that made it a little bit harder, when whole of my family got sick with the virus (besides my father thankfully), I realised we are only humans, even if I often joke that I am that little bit stronger being from Balkan. But you know, give and take, that is what this year was about – it was about learning that flexible ones are always the survivors, the ones who learn and adapt fastest are the winners, and I truly feel so proud of myself because I managed to say that I saved the 2020 both professionally and privately. I kept my head strong and my wardrobe on point. I have to thank you for all of your friendship and love in this year because you guys really kept me company even when I felt alone. No matter what happened this year, I would like each and every one of you to sit down and try to write a list of good things that happened to you, instead of saying "I didn't have work" to say "I Got chance to rest", to try and instill some love into this terrible year, so that we can keep going with our chin up, getting better and better every day. Happy New Year My Loves! May the next one be best one yet, we know we deserve it.