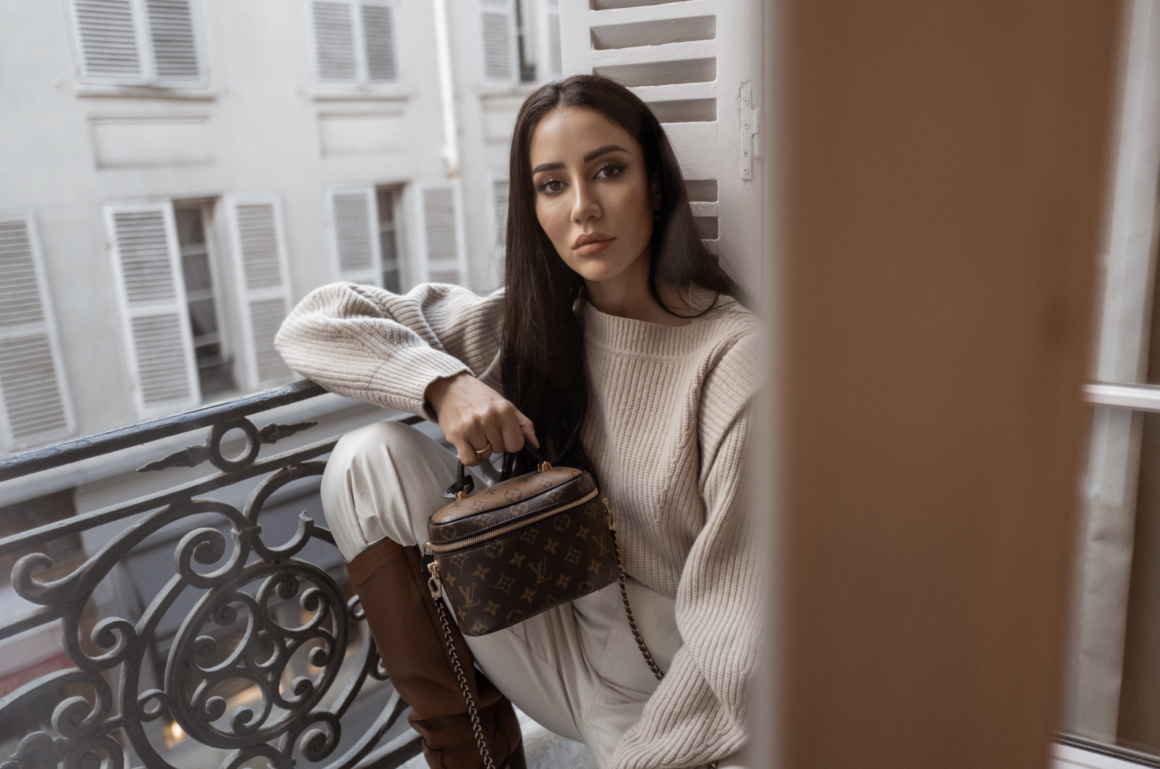 Ever since I bought the Louis Vuitton Nice vanity kit, I thought it was such a beautiful shape for a bag. Of course I couldn't justify wearing it out – as its purpose was very cleart. Nicolas Ghesquière read my mind and probably minds of many other Louis Vuitton aficionados and in Spring Summer 2020 came up with a brand new bag – Louis Vuitton Vanity PM, perfect adaption of Nice, with a most stunning shoulder strap, or should I call it a chain?
It was clear immediately, this bag will become what Petite Boite Chapeau was year before and what Cannes was too, to make it clear this means SOLD OUT. I knew it would be a highly coveted piece for many of my fellow fans of the iconic French house, and the moment I could put my hands on it I decided to share my thoughts with you too.
So today I am here, for the past month I have been wearing the bag and really wanted to share my honest opinion on why I think this bag deserves a special place in my collection. So lets start.
When I see a reverse monogram mixed with monogram, I am sold. I have to put that as a little disclaimer. IT worked on my Cannes bag too – and I knew this will be a great purchase because I wore Cannes so much. This bag is like a modern-day ode to Louis Vuitton's travel heritage, a little bit softer than Cannes, a little bit sturdier than Nice. This trendy city bag caught my eye because its so lightweight, compact and supple, its easy to carry from day to night, in hand or on shoulder. If you like cross-body bags, this also could be a bag for you.
The cuboid shape means that the top and bottom are in reverse monogram, and the sides are in classic monogram, there is a clochette detail which can be removed. The bag fits a really nice amount of stuff, unlike the Petite Boite Chapeau or lets say Petite Malle, due to its softer structure. It could fit a medium size wallet, big phone, sunglasses, some makeup and even a little camera or a battery charger – for me this is a dream.
A possible downside – and the only one I found so far is that you need two hands free to get something out of the bag, as you need to unzip, take your item out and then zip. If you are holding a glass of champagne  something important this could be tricky.
The bag itself is a city fashion bag, I wouldn't anyway purchase for practicality reasons, but you guys know me, over all I never buy items that are too impractical.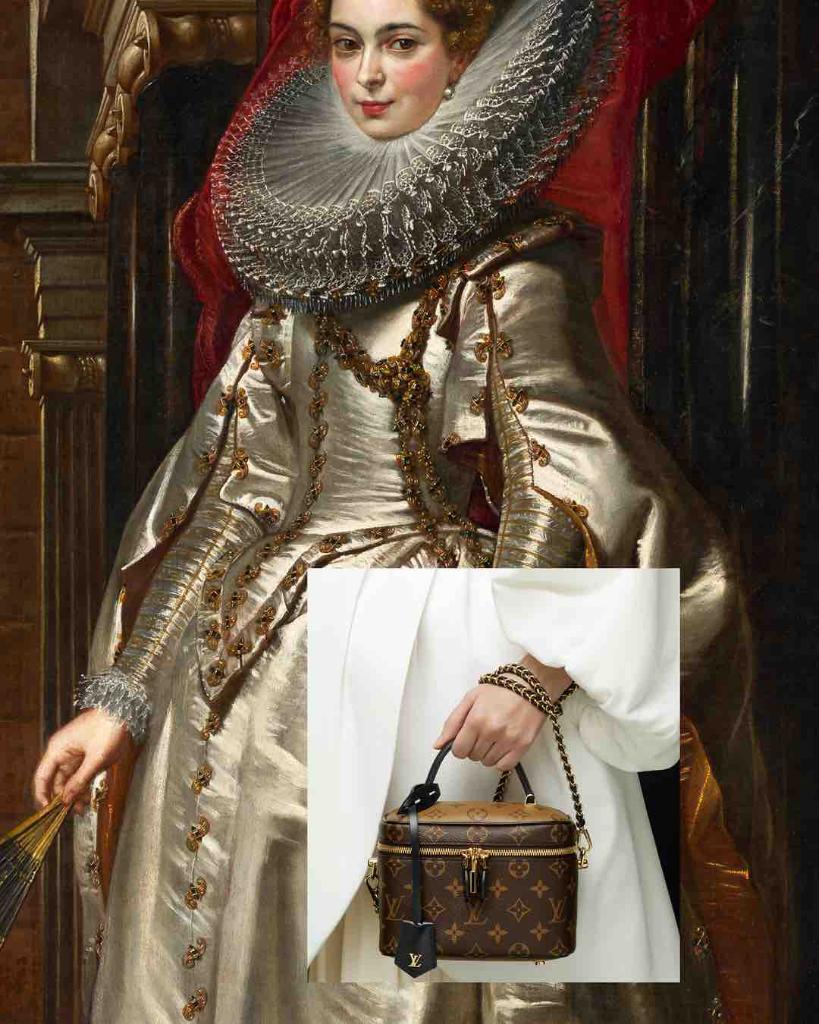 How Nicolas Ghesquiere presented Louis Vuitton Vanity PM at the Louvre during #LVFW20
He integrated several portraits from the current Louvre's collection into the preview of their
#LVFW20
collection, including "Marchesa Brigida Spinola Doria" (1606) by Sir Peter Paul Rubens.
More details
The bag size: 19 x 13 x 11 cm
Monogram and Monogram Reverse coated canvas
Calfskin leather trim
Microfibre lining
Gold-colour hardware
Double zip closure with padlock
Inside flat pocket
Key bell
4 protective bottom studs
Chain: Removable
Chain Drop: 56.0 cm
More information you can find on Louis Vuitton Website
click below and shop my outfit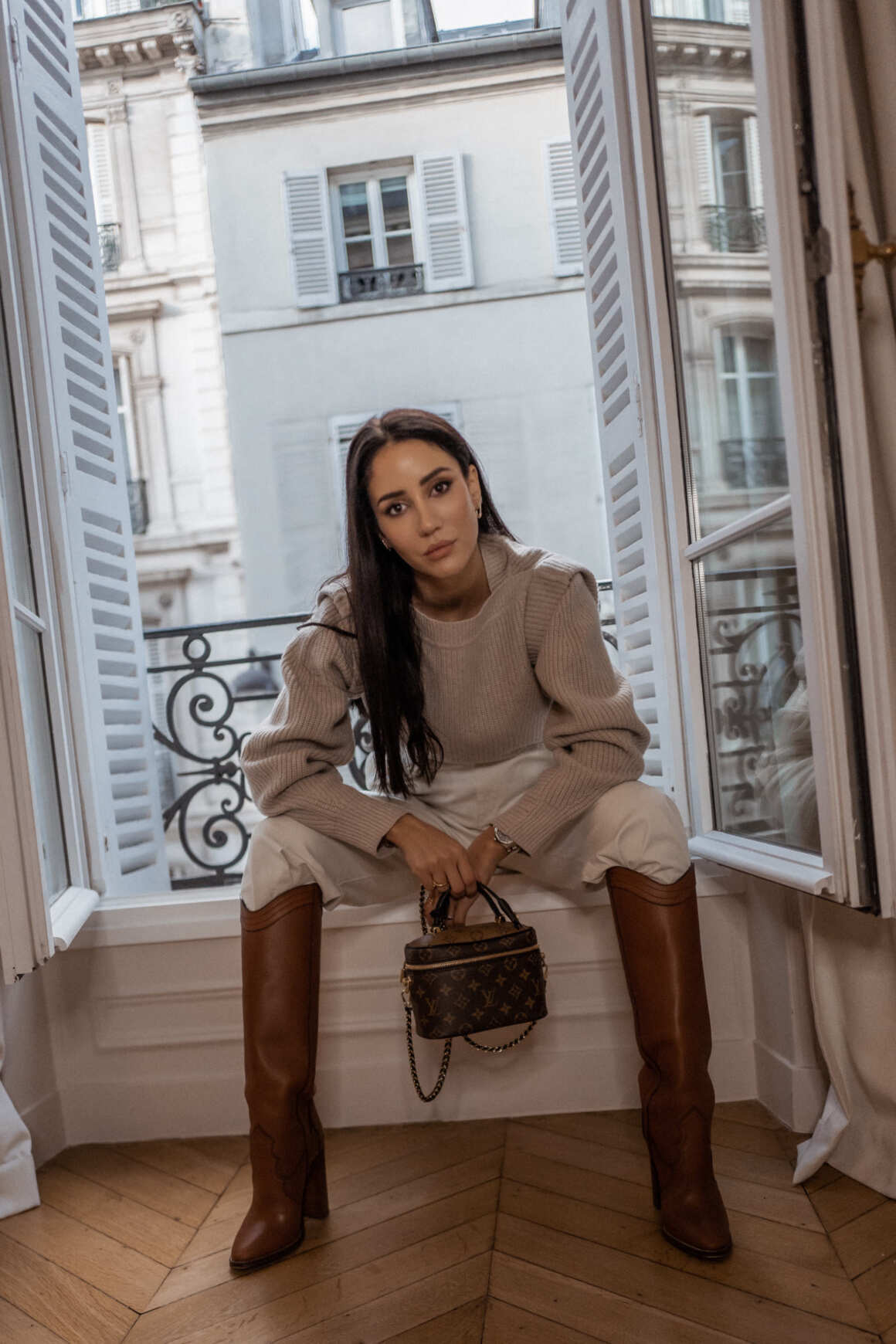 check out the vlog where i unboxed my lv vanity pm