It is a beautiful sunny day in Brighton. I was going trough all my photos that I recently took in Paris and found one outfit that I love so much. Today I realised I want us to look only on that sunny side of it all. Exactly because of it, I gathered few photos and made an outfit post for you my lovelies.
Louis Vuitton combat, and still very sophisticated, jacket, LV Mini Twist Bag and my beloved LV earrings combined with this jeans and Roger Vivier boots are "sunny side of it all" for me today. Best loved of the entire outfit is this unbelievable Louis Vuitton jacket. Very rock'n'roll, but very elegant in the same time and super structured, which is my fav! It is a sample that kind LV team gave me to wear and photoshoot. After tasting it just for this photoshoot, I wished to purchase it, but it was sold out everywhere. However, I am happy to have it at least on my photos. (lol)
This outfit is a right fit for any occasion. During the day it looks casual, but still it says fashion with the confidence as its punctuation sign. But you can also become a real frosty evening girl with the same look.
Inevitable detail of my every outfit is jewellery. I love gold. Full stop. With a timeless design, this delicate pair of Louise hoop earrings present very different piece of jewellery that I adore. It is my absolute favourite and it gives that "omph" to every outfit.
Enjoy the post. Let me know what do you think in the comments below. And stay on that sunny side.
"I have a passion for modern and contemporary art. I spend a lot of time in museums; I particularly like the Guggenheim, MoMA in New York or LACMA and the Getty Museum in Los Angeles, for example." Louis Vuitton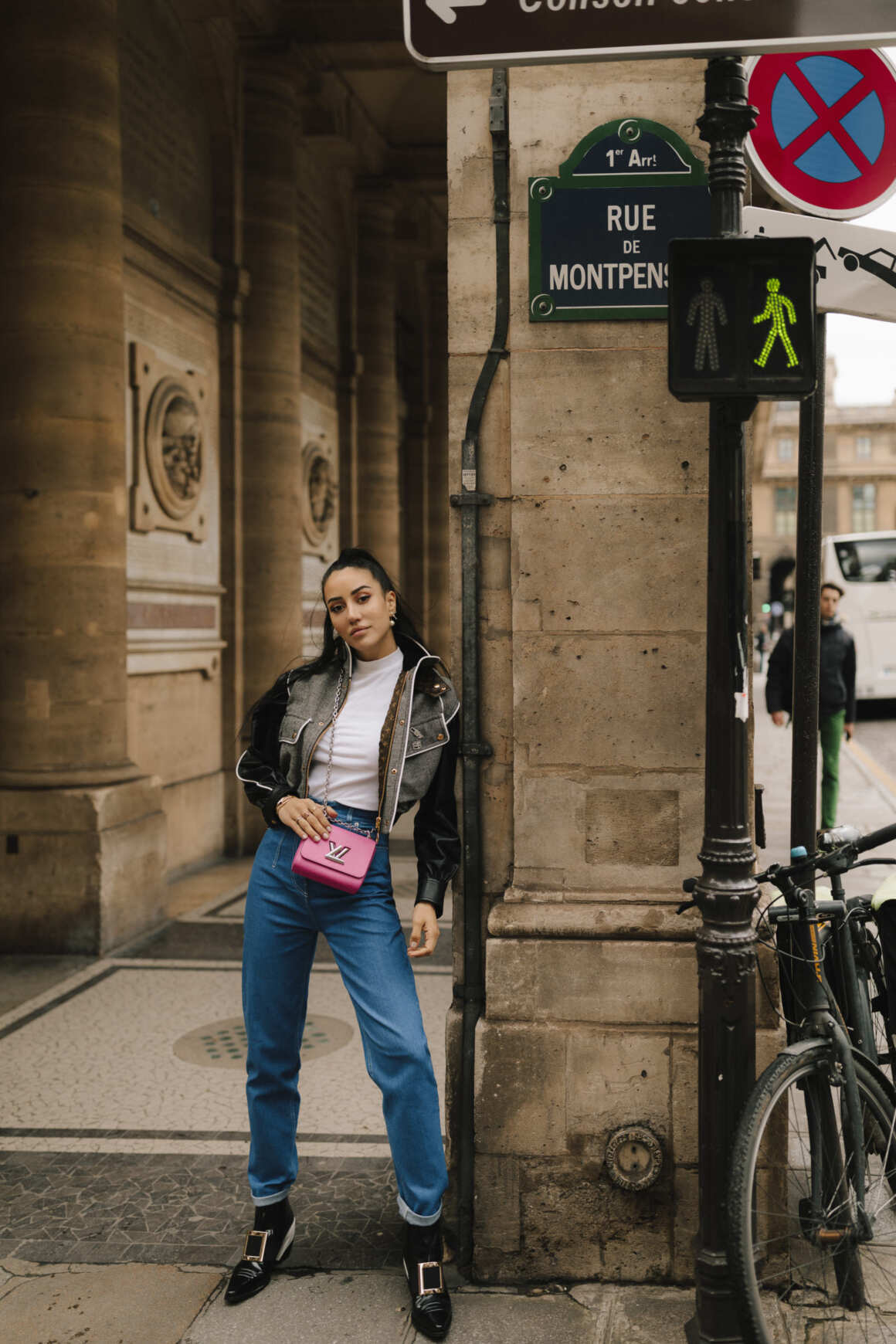 "I don't want to sound too silly or pretentious about this, but, you know, I love being in Paris. I love working at Louis Vuitton. I love fashion. That's why I do it. No one's forcing me to do this. And nobody forces anyone to buy it. It's a real love affair." Louis Vuitton