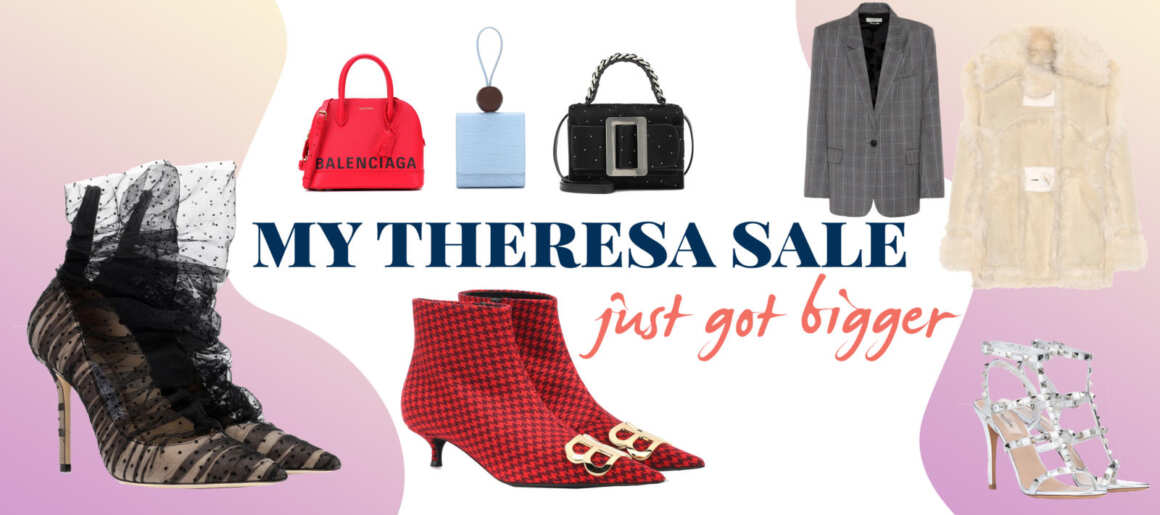 MY THERESA SALE JUST GOT BIGGER
My Theresa is one of my favourite luxurious online boutiques and I am super excited when a sale is announced.  Only today you can get extra 30% off (yes on top of already discounted items) and shoes, bags, clothes and accessories. Isn't' that just wonderful? In this blog I chose some of my favourite pieces that are now even more discounted, from the brands such as Isabel Marant, Balenciaga, Valentino, Loewe, Nanushka, By Far, Jimmy Choo and many more. Let's do some shopping together.
*Some of the links below are Affiliate links*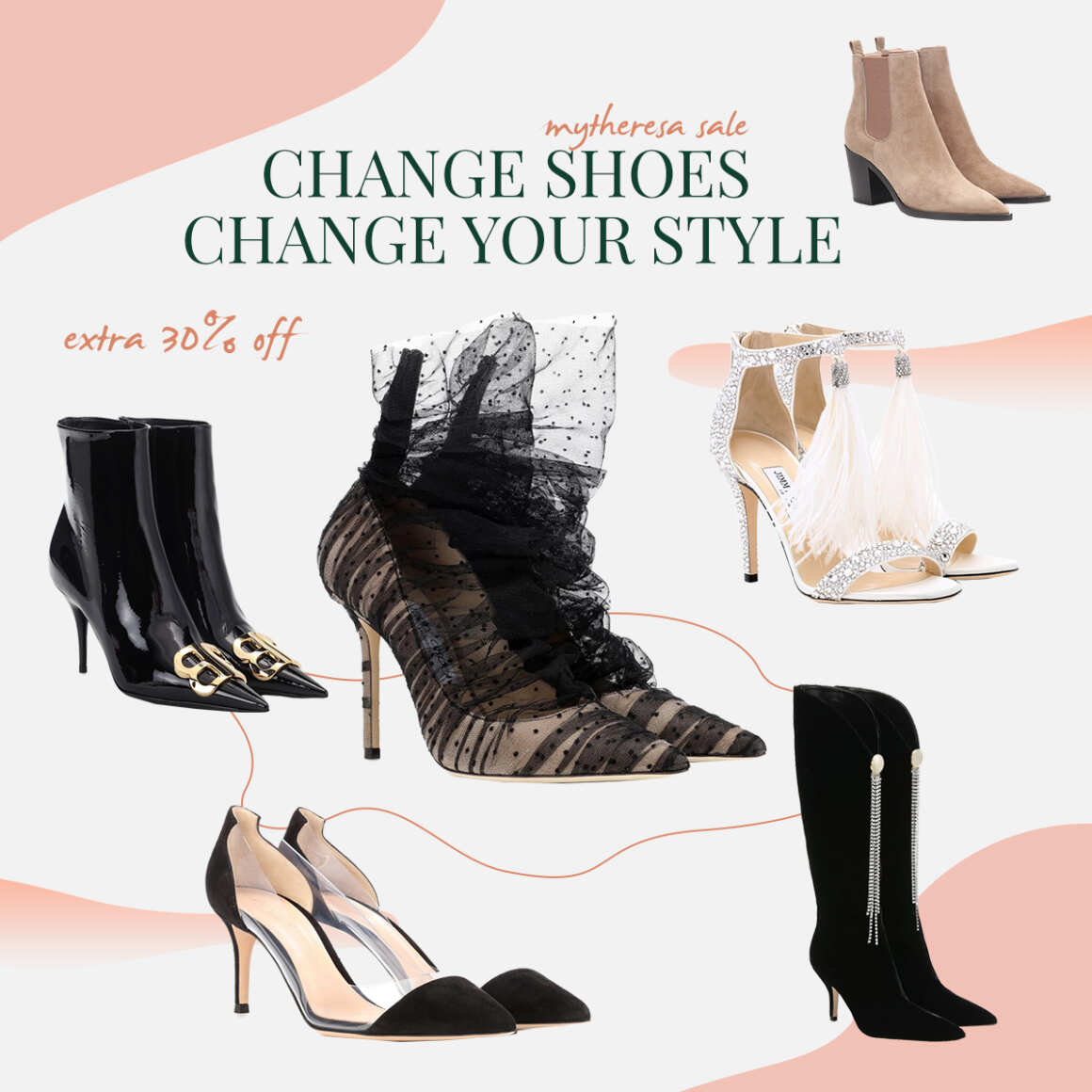 SHOE GLOW
Life is short. Heels shouldn't be.
Recently I did my entire shoe collection and I felt you guys loved it. As per my work description, as an influencer, I always need to (and love to) be up to date with all the fashion trends and to inform you guys. That is why my collection is getting bigger and bigger and I always love to invest in a good pair of shoes. Today you can get some amazing deals, because there is an additional My Theresa discount on the checkout. Shall we do some shoe sopping today? I am already in. No codes, no nothing, just put it in your basket and proceed to check out.
*Some of the links below are Affiliate links*
SHOP NOW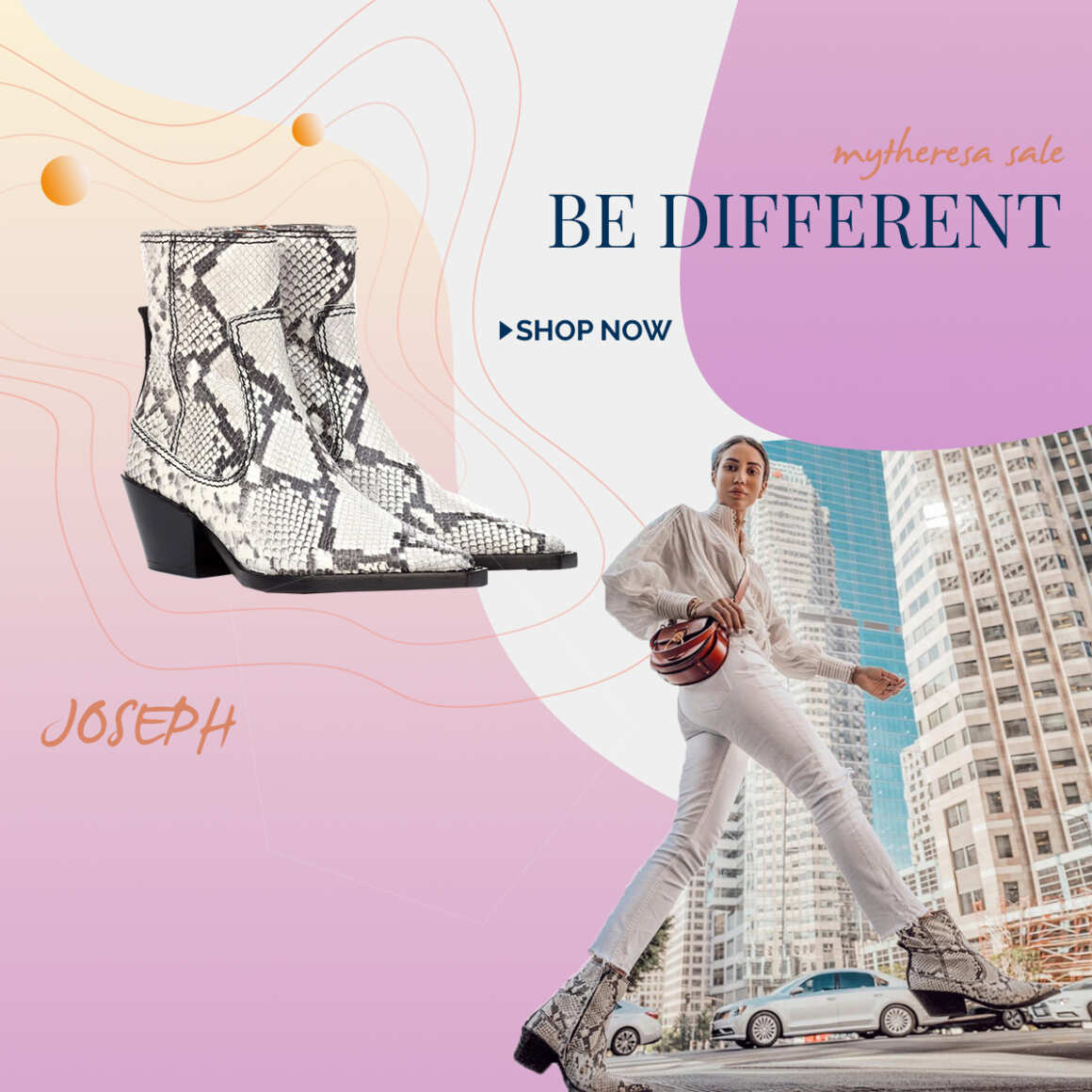 I LOVE MY BALENCIAGAS
SHOP NOW
BAGS - EXTRA 30% OFF
My bag collection is always ready to get upgraded
Here I chose some of the bags that I love the most from the entire sale, I also added some I already own and wear, now you can be smarter and even save some money
*Some of the links below are Affiliate links*
SHOP NOW
RED IS ALWAYS A GOOD CHOICE
SHOP NOW
OUTWEAR
SHOP NOW
SHOP NOW
I am sure you got some amazing deals on your favourite designers and upgrade your fashion game.
Until the next time,