Every year on this date I like to post a long recap of everything that has taken place in the last 365 days. This year will be a little bit different, simply because today marks the end of the decade, and one that for me was really ground breaking, shocking, soul finding and beyond all a decade of growing up.
So I was sipping on my oat latte, sitting in cashmere pants and just thinking what to write about. When I think about that time 2010-2020 I can mostly remember the last 5 years, and some struggles from student days, but I have no clue where I celebrated NYE 10 years ago, I don't know who I was with, what I did and wore. So I went to my old friend, a little bit forgotten but still there and asked him for help. Yes, you got it right, I asked Facebook.
I opened a random album and started clicking away, in front of my eyes I could see my past fly by, ombre hair, green contact lenses, thin lips and even thinner eyebrows, I could see it all. And then my eyes just stopped, on one vision in particular. In 2009 I posted a picture taken with my phone of a Harper's Bazaar page (it was the only magazine I was subscribed to when I moved to England). A picture of Givenchy tulle and suede wedge sandals, then designed by Riccardo Tisci, retailing at £890, and the caption said "Pay with your father's card maybe?"
Of course the shoes never made it to my wardrobe for many reasons, some of which are:
a)I was a student and wouldn't have an occasion to wear them to
b)Even though I had my father's card, I never used it, since I promised to myself I will support my own expensive habits.
10 Years later not only that I hate wedge sandals as they are so out of fashion, they could even come back soon, but I don't even think of a possibility of asking my parents for financial help. In fact I buy shoes for my parents now – You know as a thank you for everything they have endured with me during my difficult teenage years, and for numerous pairs of shoes they have bought me, because I always had a pretty expensive taste. How can 10 years change you so much? From being a student and having many jobs, to being an independent woman that can dream big, get a second apartment and even point with her finger at her wardrobe containing clothes that she dreamt of as a teen. Yes Birkin, I am looking at you.
A DECADE TO REMEMBER
So let's rewind to 2010, year that I was in my third year of University, a student that worked at Hollister and at University as two jobs were better than one. I was saving money for the MAC Gleeful blush, and buying one brush at the time, just to get disappointed as £30 pound brushes would moult after few washes. Ah, I just spent 4 hours at work to earn money for that brush and it is really not that great. Brilliant. I always knew that I was hardworking, I always knew that I will reach my goals, I just didn't know how, but I told myself "Hey if at 20 you have all A's at university, you are doing Spanish language as a side course, you have 2 jobs and a third one during summer, for sure you will never struggle at life". I also had many friends, a boyfriend and a pretty rich social life.
Everytime I struggled I would remind myself that my dad in his 20s when he went to China to do his Master's degree, learned another language, took a massive bank loan and opened a first private hospital in Yugoslavia upon his return. I also frequently reminded myself that I was born on 16th of March and my mum still worked in the pharmacy in March just a week before I was born, because she is one of most hard working people I have ever met. If they could do it, so will I.
Again, let me remind you that I had no clue what would I do. I graduated in 2011, I worked as a pre reg until 2012, when I passed official exam and registered as a pharmacist. I got a job at the same pharmacy chain where I worked since my second year of university, based on good recommendations and behaviour hopefully. I started working and I already had my blog as a side hobby. You see I like to keep busy, its so important for me, so I needed this hobby. I started my blog exactly 10 years ago, but I didn't pay much attention to it until I started working, that is when I needed the distraction the most.  I had a boyfriend; I was madly in love and saving for a Celine Luggage Tote. Life was good, I mean it was ok, I had 4 weeks of annual holiday allowance, which wasn't what my heart desired but I didn't have other options. I had to show up, I had to be responsible and I didn't look for other options.
I was dreaming about a day when I will be able to quit my pharmacy job, to come home to a wardrobe full of new RTW collections, handbags from Dior and Chanel and even a Birkin or Two. I wanted to attend all the international fashion weeks, to spend summers in South of France and Amalfi, and I wasn't afraid to work for it. I had a clear vision of all I wanted I just didn't know how.
So I worked, during the day I worked in the pharmacy, during the night and lunch break I worked on my blog. In  July 2014 I had 0 saving but I knew it was the time to jump, it was the time to give blog my 100%, I called my area manager and told him I quit, it was the bravest thing I thought I did. Looking back at it, it felt like something so difficult to do because it is out of my nature. You see I am a commitment person, if I say I am coming at 2, there is no option of cancellation, If I say I am in relationship with you, I AM, there is no grey area, there is no half commitment, there is no changing mind. I am in or I am NOT, and for that reason initiating a breaking of commitment at my pharmacy job, was extremely hard for me.
In the last 5 years of being a fashion blogger I went from maxing out my credit card and being £10k in debt (ouch this is the first time I even confessed it to myself), to having a team of 5 and not ever using my credit card. I had no savings when I quit my pharmacy job, but I knew it was the right moment, so for the first period I was receiving jobs frequently, but nobody told me that brands aren't usually so good at paying you on time, so some of them I chased for 15,16 months, just to get my money. Hence the whole credit card, bills needed to get paid, and I never not once not even for a split second doubted that eventually it will all make sense. I was a fool, but an optimistic one, not sure how and where I found so much energy to believe in myself.
Well more less you know what happened since 2014, and if you don't you can find my annual reviews here, here, here, here and here.
I still cannot believe that in 2019 I was on my first international cover of a magazine, this time it was L'Officiel Arabia, and let's just say that its not even the last international cover, as we already have so many more in talks. I am beyond grateful to my Arabic audience for the support and demand, as that truly made me happy.
In September I was listed as one of Top 100 UK influencers, and number 1 in fashion category. The list was curated by no one else but TIMES. What can I tell you but that success was truly spectacular. I also won The Best Blogger award at My Global Fashion Awards in Croatia, but sadly couldn't attend the ceremony. As I am writing this blog post I am looking at it neatly tucked on the shelf next to my Elle Style Awards trophy for Influencer of the Year. So many awards and covers later I am thinking about the most valuable thing during this journey – YOU.
YOU as a singular, person, yes EXACTLY YOU. If you are reading this page, believe me that when I started this 10 years ago I just wanted to make a friend, someone like you. I did not intend on making a penny out of this, I did not want to be a girl boss, I just wanted to make like minded friends. People I can exchange opinions with, people I can travel the world with, and now I am doing that with a million of you. I try to respond to every single comment on YouTube, and I have for the past week responded to every single comment on my Instagram. It took me hours, but I really wanted to engage with everyone that's giving me their time. I value and appreciate you more than you can imagine and I believe that you are my friends. I am trying to be there for every single one of you and I really hope that my story will be encouraging to some of you.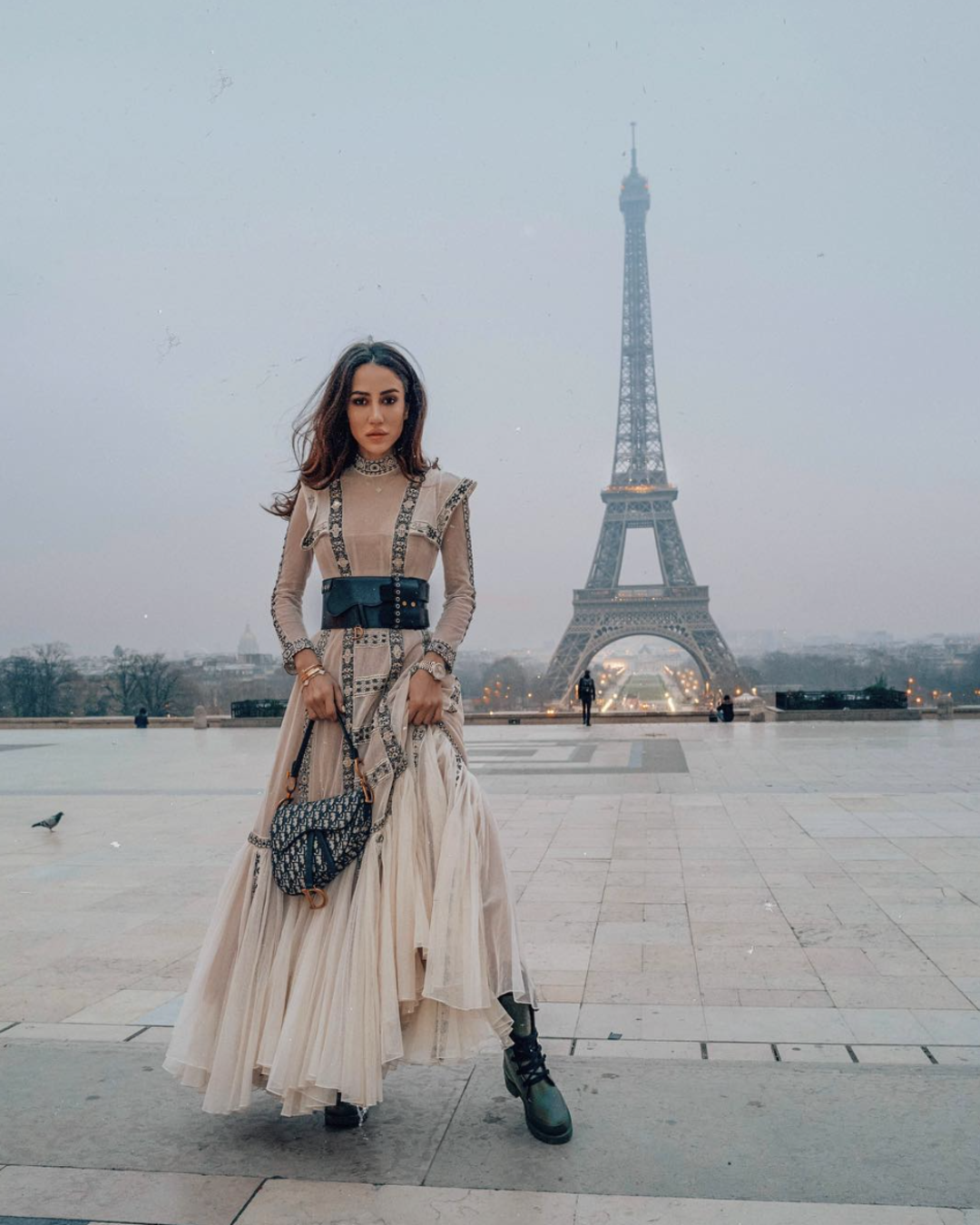 ALL THE COVERS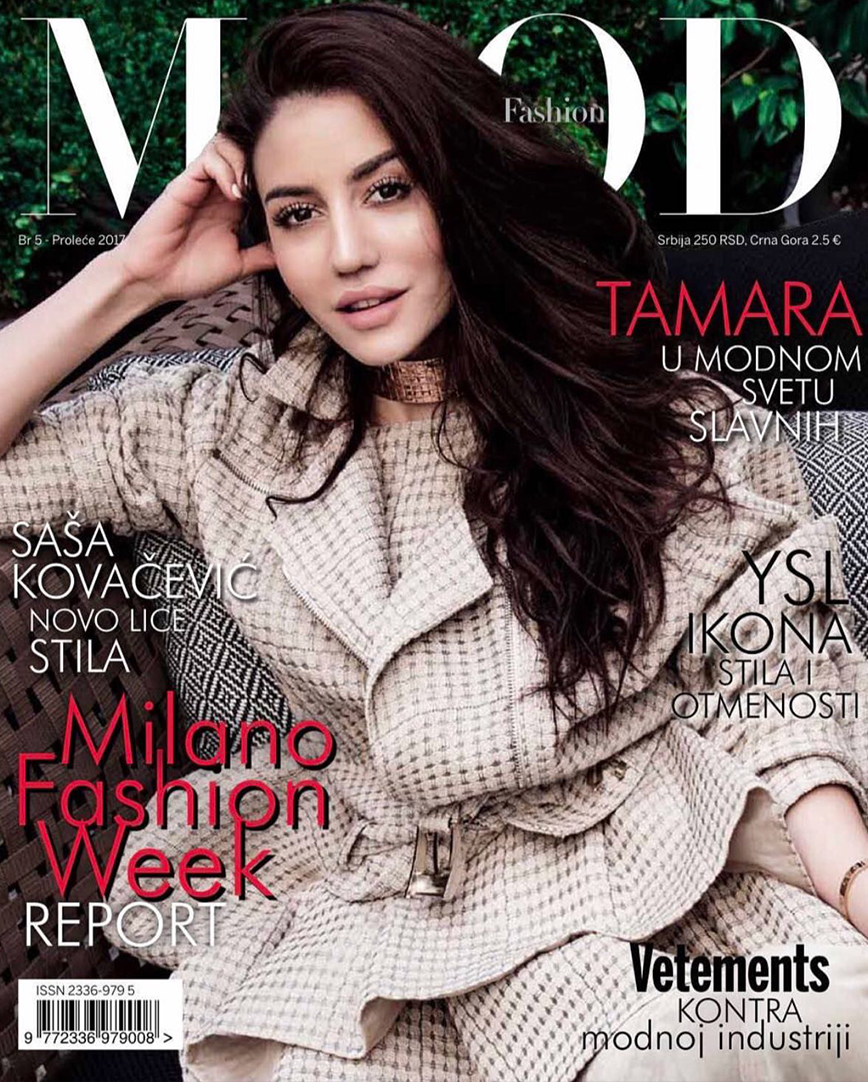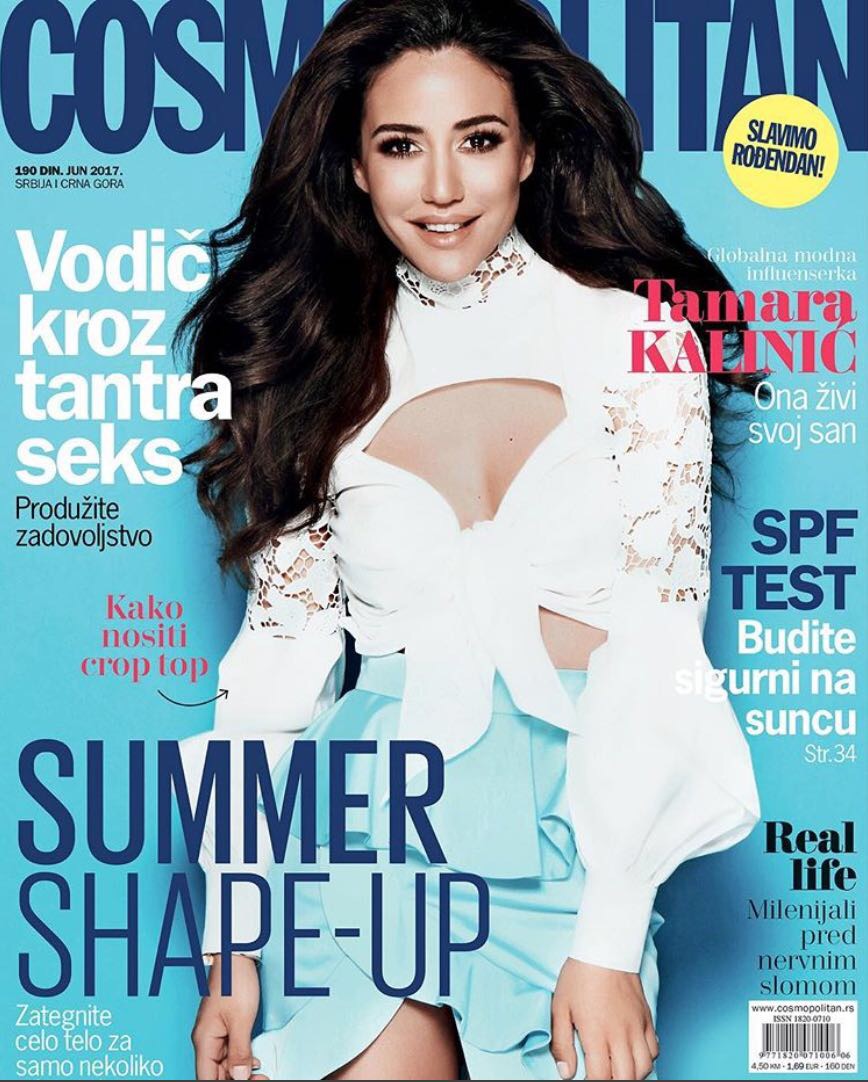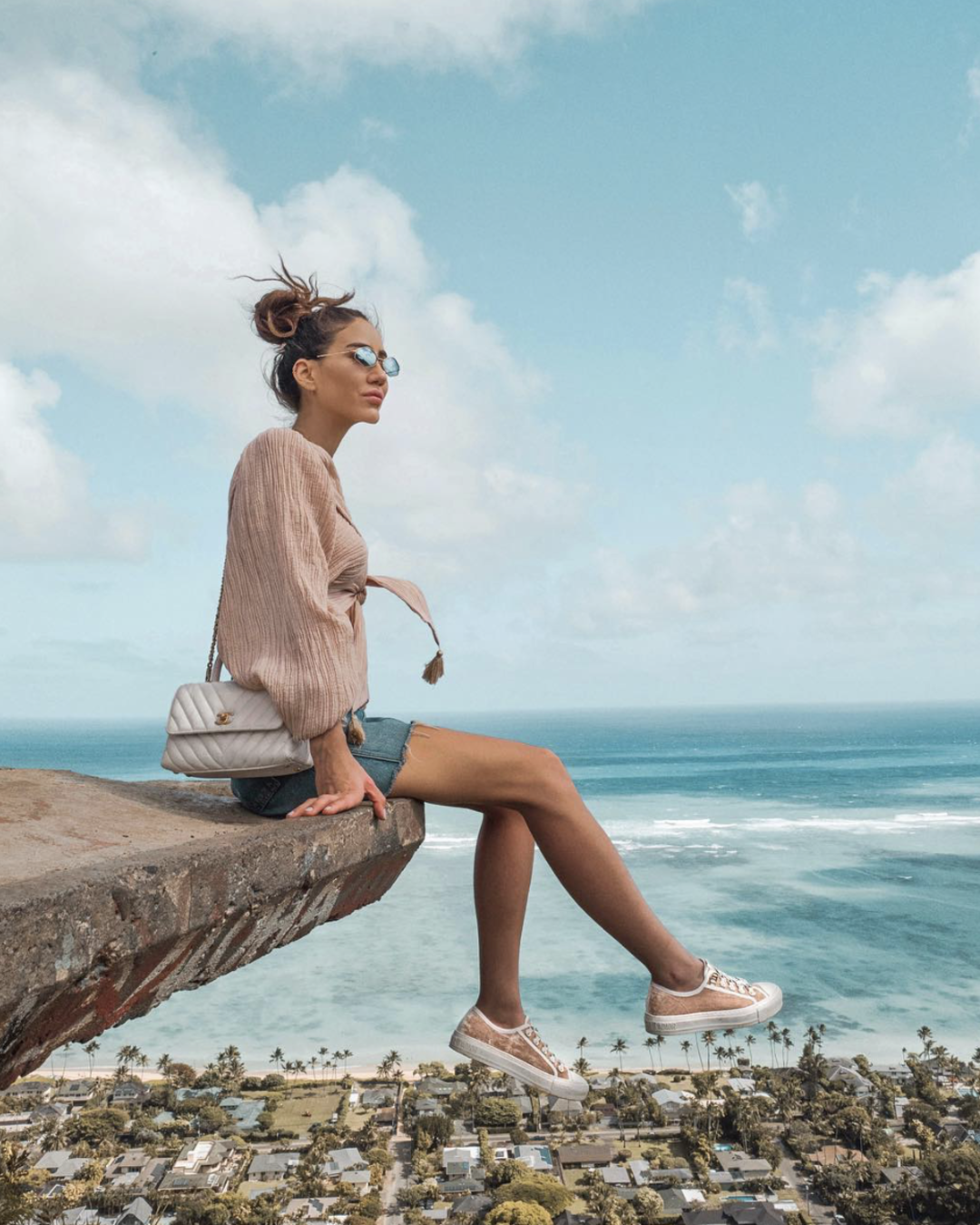 Overall the 20 year old girl that had three jobs, and a degree to complete dreamed of a pair of shoes that she wanted to buy with her father's card. Today she owns 148 pairs, and she walks in them across the most magical cities around the globe. This year I visited: London, Paris, Los Angeles, New York, Milan, Belgrade, Barcelona, Marrakech, Venice, Nice, St.Tropez, Cannes, Bologna, Monaco, Santorini, Mykonos, Vienna, Porto Cervo, Berlin, Positano, Naples, Capri, Florence, Amsterdam and Swiss Alps.
I attended Woman's and Men's International Fashion Weeks, in NY, London, Milan and Paris and twice a year went to Paris Haute Couture. That meant I was attending fashion weeks for 14 weeks of the year. I started my own brand, and for the first time ever I learned what its like to work with investors on  a project. I built my team which is always a challenge, and I am still learning how to do it right. And I worked with brands such as: Dior, Louis Vuitton, Bulgari, Fendi, YSL, Lancome, Laura Mercier, Omega, Piaget, Pomellato, Armani, Tom Ford, La Mer, Santoni, Ermanno Scervino, Furla, IWC, Michael Kors and many others.
All of those were on my vision board 10 years ago, all of those I had as a little cut out from a magazine, dreaming of owning, nevertheless being a spokesperson for how much I love that brand. I especially value all those brands that I refused collaborations with. This year for me was a year of differentiation, I understood who were the people that frequently accepted jobs that I refused and I realised what makes us Influencers different, usually it's the people we speak to, we do it for different reasons and produce different content. I understood that the reason why I do this is true passion, but I am happy that my hard work enabled me to not rely on my parents security but to despite their different opinion build something on my own in an industry that was completely foreign to all of us.
Happy New Year my loves! I hope that this year you will have courage to get out of your comfort zone and to go and chase that dream. Remember home is where the comfort is, but comfort is something I keep running away from.