THE WORLD AT MY FENDI FEET

"I have enough shoes" – Said no girl ever!
There is so much more to it then just a new pair to combine with your outfits. Who can resist the beautiful box, sound of the tissue paper and the excitement when you wear them for the first time? Every time I look at my feet I get that happy feeling in my stomach. Its like being in love, but without having to wait for him or her to text you first.
Fashion might love comfort and we are so blessed with it, as its never been like that before ( you know how much I love travelling in my trusty sneakers and still looking somewhat fashionable), but this festive season I needed a standout piece in my wardrobe, a pair of boots with an elegant stiletto heel that will make my outfits much more chic and sophisticated.  I popped into the Fendi store and spent a little bit too much time staring at all the footwear exhibited beautifully in their Bond Street Boutique.
Usually I am someone who decides on their purchases pretty quickly, I am a heaven to go shopping with because there is never that agony of indecisiveness. Soon after, I knew there were the one. Strong and fashionable, I knew my collection could do with this key piece from Fendi's Fall 2019 Ready to Wear Collection. Below you can find two different way of styling the same boots, which one do you prefer?
Disclaimer: Boots were a gift from my beloved Fendi Family – They were also chosen by me.
THE DESIGN – ALL TIME CLASSIC & SURPRISINGLY COMFORTABLE
As you guys know, Fendi and I go way back. Not just that we worked together for a while now, but it was one of the first brands I was introduced to, thanks to my mother. Currently I own many pieces from this Iconic Italian Fashion house, but for some reason their boots are something I treat myself with every year. Of course, 2019 was no exception to the rule and my collection was enriched by a new pair.
I have to add that I was surprised by their comfortable feel, in their high gloss neoprene finish they certainly do not seem so. But if you look closely you will notice that their sole is very firm, and stable, which gives extra support when walking. After all that is the most important tip for high confidence. FFrame pointed-toe boots come with the cage detail and FF motif which is adjustable and detachable, there is a zip closure that just like the boots comes in different colours, let face it Fendi was never the one to play it safe.
In the age when most of the trendy and hot pieces are man repelling I was so happy to find something that I know opposite (or same if you prefer) sex will approve of. They really are not just fashionable but also very sexy. Ok this is probably a first time I can say that.
It's not just shades of caramel and burgundy, the key trend of the season has a luxurious logo print, crocodile and snakeskin version, which means that everybody can find something for themselves. Specially for you I have curated a list of my favourite Fendi designs that I am sure you will love as much as I do! 
SHOP DIFFERENT FFRAME FENDI BOOTS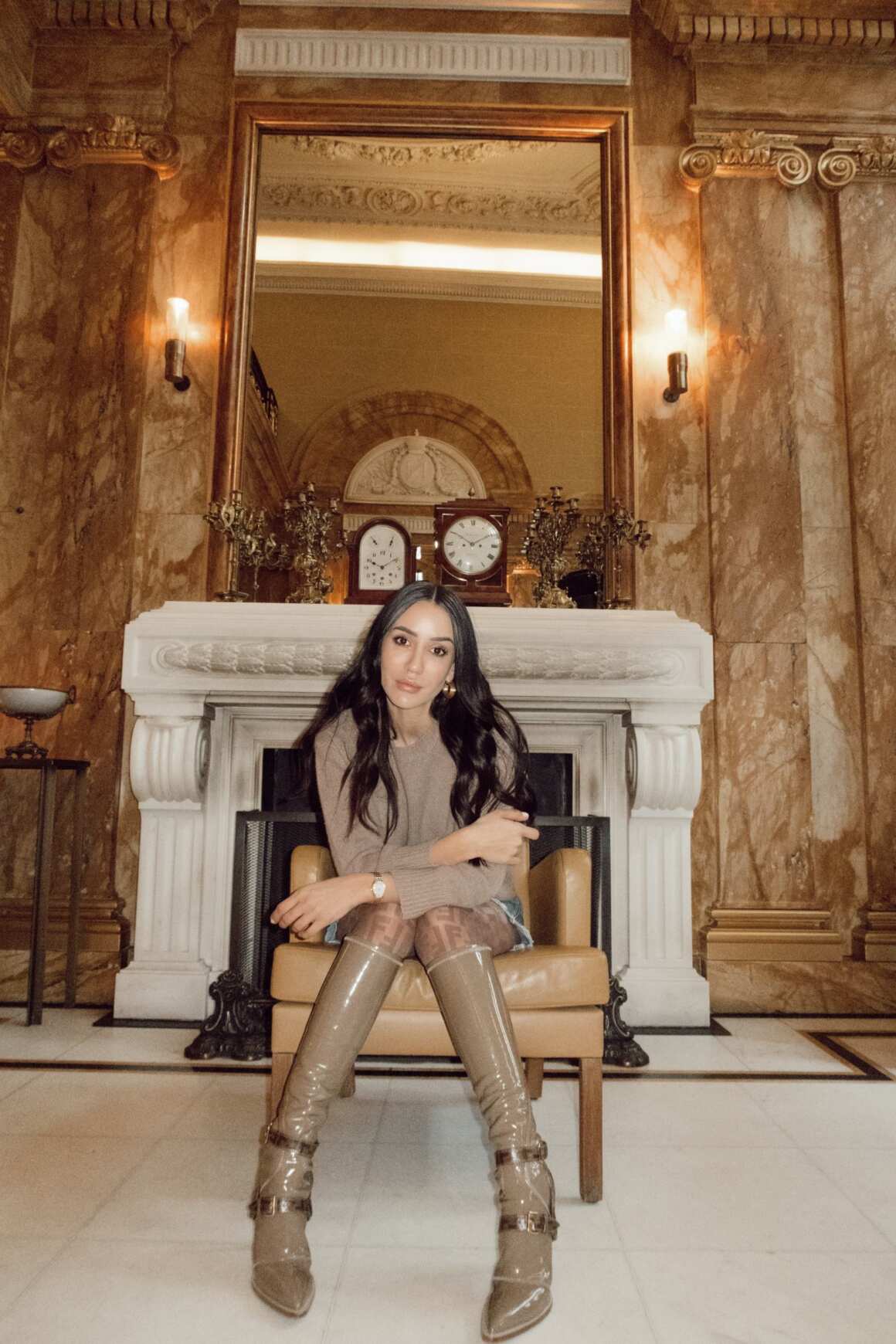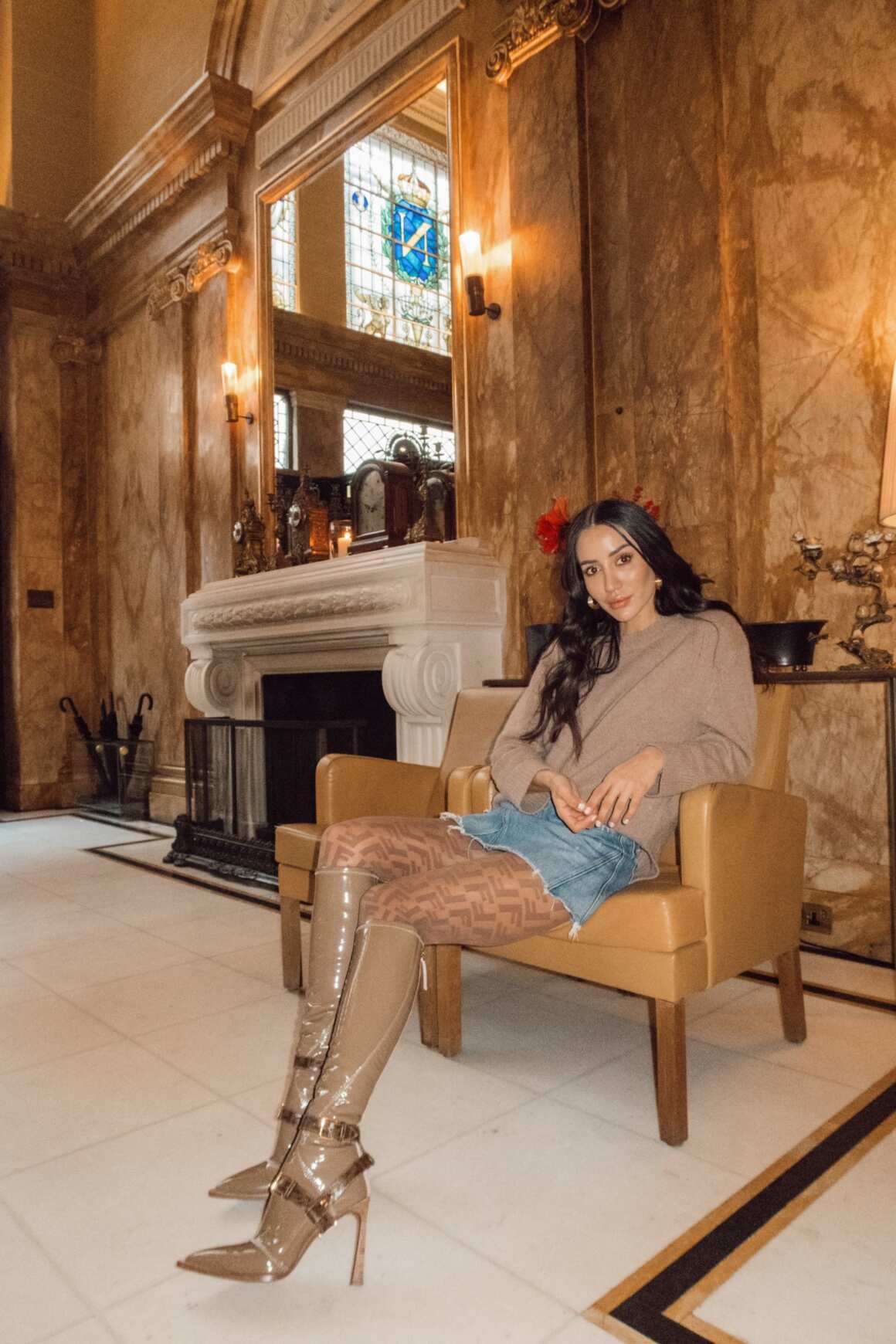 I love playing with fashion, however  my investments pieces are usually more classic. Errrmmm, actually no they are not. Now that I think about it, the light pink panel on the rear makes total sense. Most of my investment pieces are in fun colours, because I like to incorporate them into my wardrobe.  Just like with these boots, every piece of Fendi, comes with a strong fashion print that has a classic feel to it. Buying a pair of shoes that is trendy, is considered to be an short-term investment, but if you carefully balance the trend you love with a timeless design or colour, then it automatically becomes timeless. That's what I love about Fashion; You can break the rules and write your own. After all, nobody should judge you until they have walked in your shoes.
What boots are you wearing this season?
Let me know in the comments below!