SOUTH OF FRANCE WITH LOUIS VUITTON
South of France, sun, sea and the place where the finest fragrances in the world are made. I was so honoured and excited when Louis Vuitton invited me to discover Fontaines Parfumees in Grasse, where Louis Vuitton Fragrances come to reality. I have never visited Grasse before and as a huge fragrance lover I was ready to soak up the knowledge from the heart of its existence.
Before embarking on the journey I had a bit of knowledge on the latest addition to the brands DNA – Les Parfums. Little Did I know that Louis Vuitton actually had a fragrance in 1947, but almost 70 years later, in September 2016 after years of anticipation Maison Louis Vuitton released its first perfume collection.  One thing I knew very well –  Rose Des Vents and Attrape-Reves were already on my vanity table, and Contre Moi is so high on my wish list. What more could I learn I was wondering?
The world's perfume capital
Located in the South of France, the town of Grasse has been a historic base for both the perfumery and leather-making industry. It is the world's perfume capital with a dominant asset – spring water that goes through the city.
Grasse native, Jacques Cavallier-Belletrud grew up near Fontaines Parfumées, but he never dreamt that it would become his visionary atelier 40 years later. He was third generation perfumer and created each Louis Vuitton fragrance in his creative atelier at the Fontaines Parfumées estate, inspired by world wide travels in his quest to find the treasured ingredients.
When you arrive, you see the main building with it's beautiful balcony, named Les Fontaines Parfumées (The Scented Fountains). And no, it is not just a name, this estate has an actual perfume fountain since 1920s where you can come and fill in bottles directly.
I had a huge pleasure of learning more from mr.Cavallier-Belletrud. How to apply the fragrance, how to formulate it, and why you should never rub wrist of wrist when you spray the chosen scent. You can hear all about that in my video (at the bottom of this page). Overall I realised that I never met somebody who is so passionate about his job. Despite the fact he had to sacrifice his sleep as a pre-teen , when he started learning about the job of becoming one of the most respected noses in the world, he still loves every single aspect of it, and is currently teaching his daughter about all the raw materials and ingredients from around the world. Les Parfums he says remind him of different moments, bring up holidays, memories and phases of his life.
He just came up with the latest addition to Louis Vuitton Parfume collection – Cœur Battant (Beating Heart)
THE MOST EXCLUSIVE TECHNOLOGY
There is a very special and exclusive technology behind LV perfumes. It's all about CO2 extraction, which is nothing new, but using it on flowers from Grasse, it's something that nobody has done before. It is only used for LV scents and the entire collection is based only on flowers.
The latest addition to the family – Cœur Battant is an invitation to listen to your heart and live every moment with passion. It is a scent that resembles first love, those butterflies in the stomach, the excitement and emotion sweeping through you. Fresh pear and white flowers waft you away into the whirlwind of life.
The Master Perfumer Jacques Cavallier Belletrud gives body to this instinctive and passionate perfume with a luscious bite of sparkling pear inciting you to enjoy life to the full. Then comes the perfume's beating heart of sunny Egyptian jasmine and sensual ylang-ylang bringing a sensation of delectable opulence. Highlighting this floral heart, patchouli adds depth to the composition. A perfume with a compelling character, suspended somewhere between freshness and sensuality.
All the Louis Vuitton perfume bottles are refillable in stores equipped with a perfume fountain, they can also be personalised, so don't forget to stamp them with your initials or the initials of your loved one.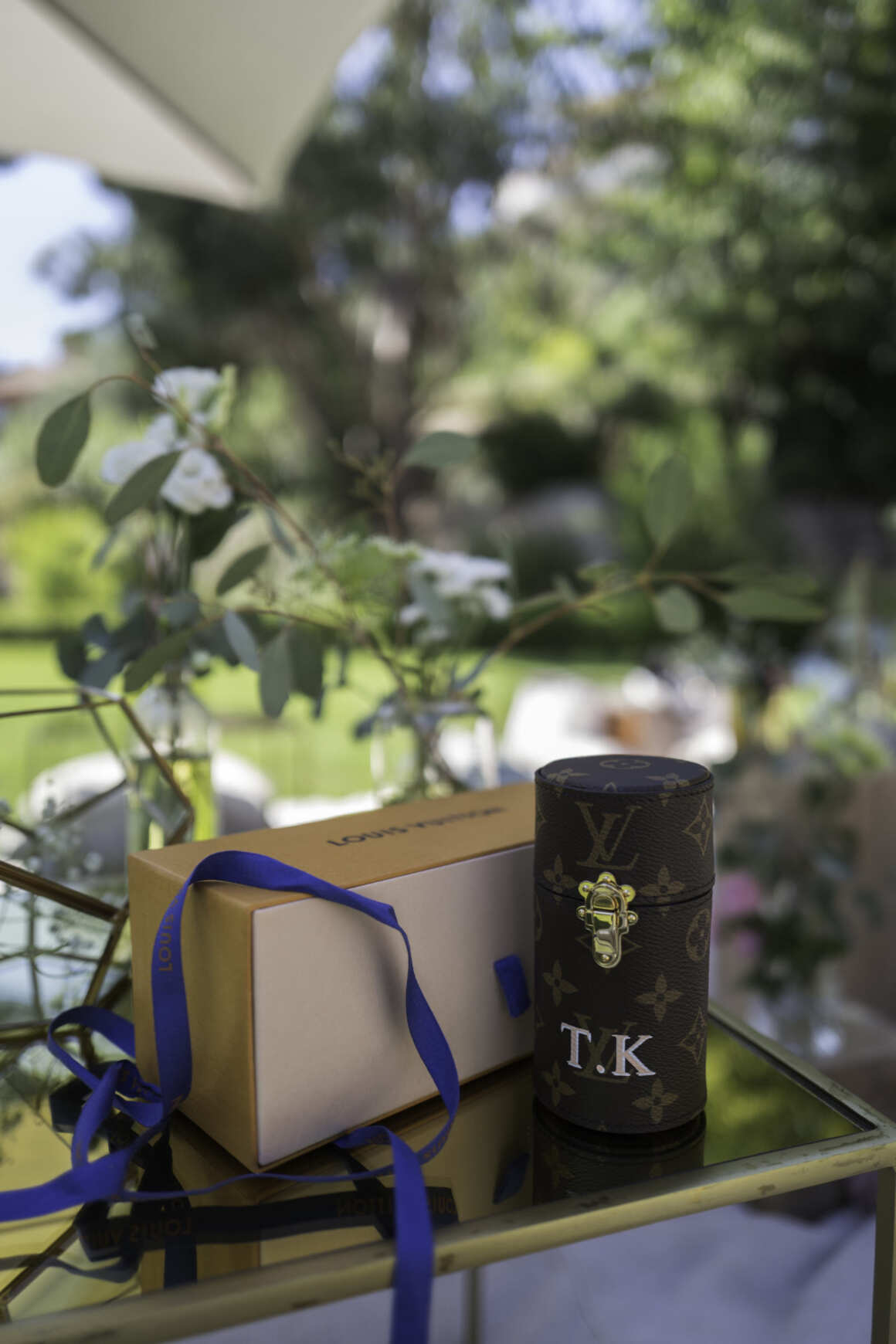 The best spots for applying the perfume is your neck, just below you ear and wrist of your hand. Just do not rub your wrists because the heat will decompose the notes of the scent.
Making My Fragrance at Louis Vuitton Labs