LET'S RECAP: New York, London, Milan, Paris
One month of total fashion locuras without one or even one afternoon off can mean one thing only FASHION MONTH. This Fashion Week season SS20 was hectic, but I feel so creatively inspired by absorbing all the ingenious designs after numerous shows and presentations I have attended. I can tell you that the spring/summer of 2020 will be very special. Can't wait for it. Fashion has historically never been this fun, yet this flexible. With the scene richer than ever with IT girls and young fashionistas, it became a real playground of people who are expressing themselves through clothing.
Let's start off with NYFW, as per usual. Our trip to New York could have gone better, since our flight was delayed, we travelled 2 hours from the airport to the hotel, missed my first hairdresser appointment and forgot my camera in the airplane. I know, stupid problems, but when your month of travelling starts this way, you cant help yourself but wonder, whats next? My luck changed very quickly, right after my first shower. We even joked that I rinsed the bad energy of my skin, and headed in the better direction. British Airways called me to say that they found my camera and they returned it immediately, hairdresser came very early the next day and we were fully ready and energized to kick off this fashion week SS2020!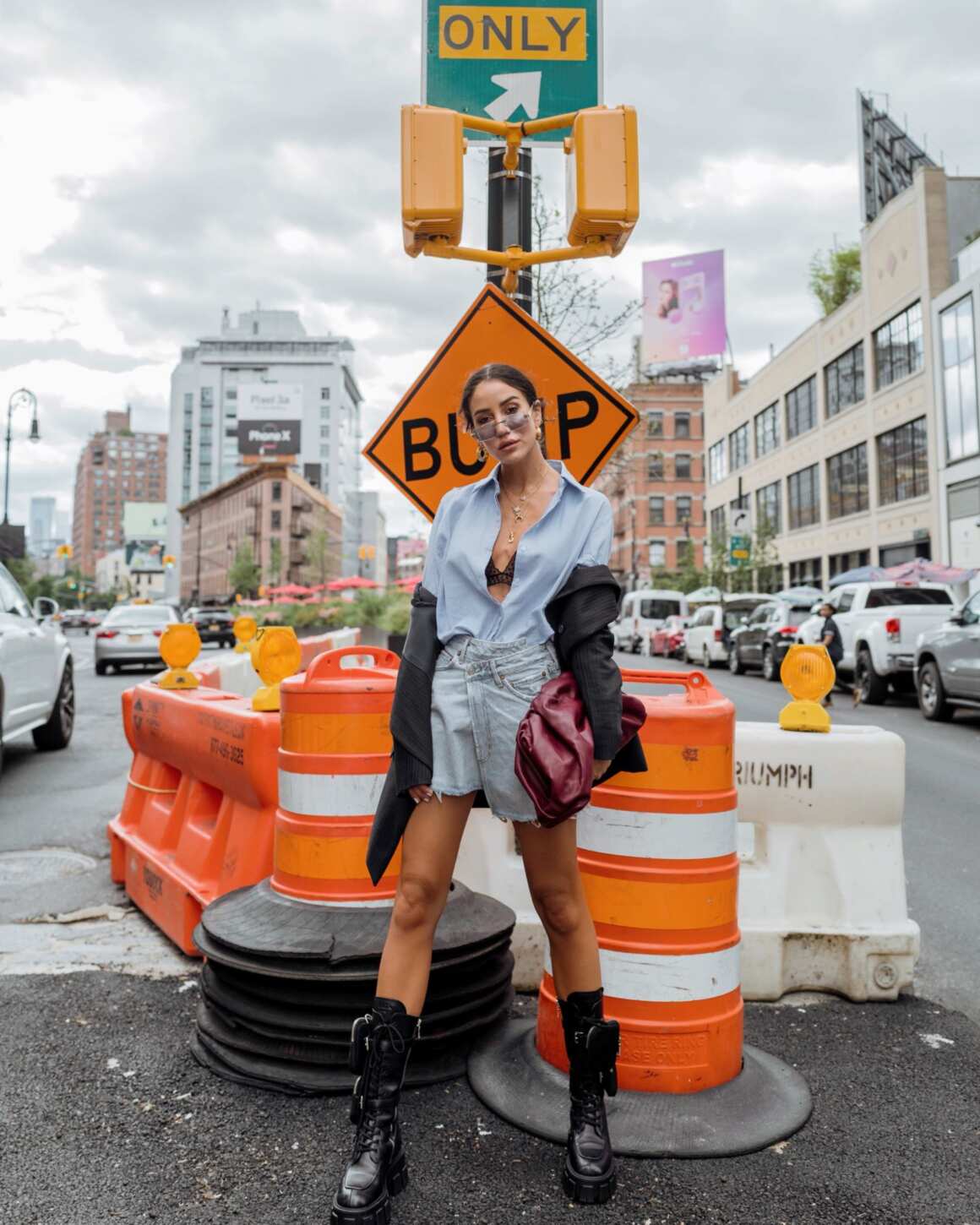 So crowded and yet so beautiful
 This year's NYFW was spiced up with Oscar De La Renta, Carolina Herrera, Proenza Schouler, Raisa Vanessa,  and many more. At least three shows each day, numerous presentations, fittings, shoots and meetings were fitted in my schedule every day. This NYFW I had a very special shooting with Carolina Herrera and the final results were already demonstrated on the walls of Harrods – what a dream come true. 
Designers in New York presented us with the pieces that we can wear every day, not only on the runway, especially emphasizing underwear-as-outerwear. Also, emphasizing cleavage and making lower backs in.  I have to tell you that there is no one single trend that was prominent. Yes there were the 90ies, but the 80ies too. Never have I ever seen so many different trends and directions during just one season.
After NYFW, we always go to my beloved London but only for 3 days this time. 
This LFW I was so spoiled by Savoy and Lamborghini team, where I felt like a princess and very motivated to work better than ever. Lamborghini Urus was my office and running to shows was my everyday routine. Couldn't go through it without Chanel shopping and I did a small unboxing in my LFW vlog.  
In London designers stayed faithful to their roots, while still giving us subtle hints at something new. I attended shows, had a lot of fittings and been at many presentations. You can see my LFW behind the scene here. My favourites were perhaps Erdem and Toga. David Koma celebrated 10 year anniversary, and I was one of the girls he picked to wear an archive piece – what an honour.
When it comes to beauty trends this is what is needed to be noted down: painterly metallics, hair accessories, Black Cat Eyes, messy buns, neon eye corners, braids, shimmering smokey eyes and wet hair look.
And it is time to say buongiorno to Milan Fashion Week. 
7 days, a lot of appointments, many shows, so busy and so productive! Milan feel like home every time. 
Yes, so thrilled that I had the opportunity to be part of iconic fashion shows (Fendi, Versace, Armani and many more), international photo-shooting for L'Officiel Arabia and renowned jewellery brand, gala nights and red/green carpets and a lot of fun times with my friends.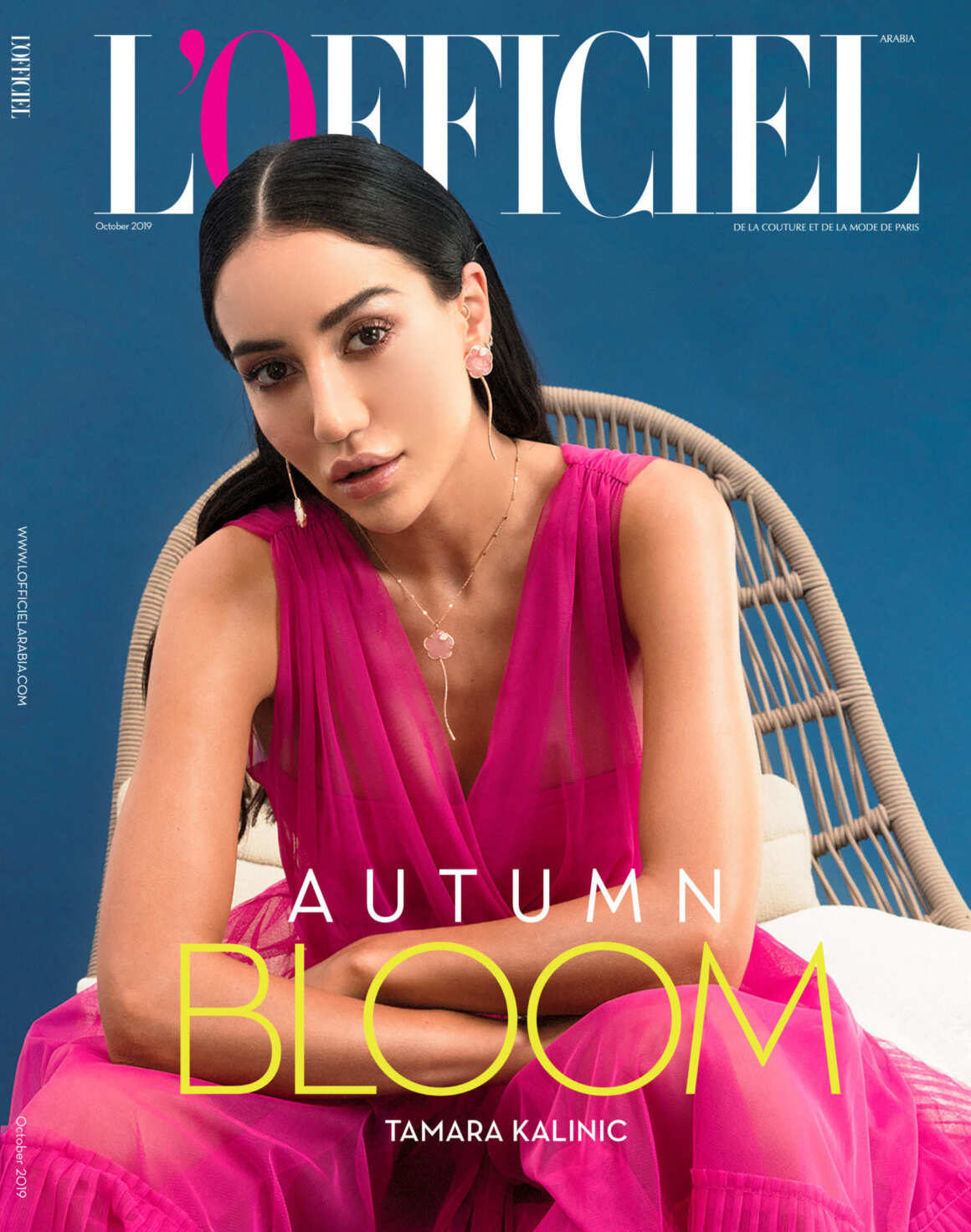 GREEN CARPET FASHION AWARDS
Also, I am so happy and grateful that I had the opportunity to attend the Green Carpet Fashion Awards for the third time in a row. Hosted by Camera Nazionale della Moda Italiana in collaboration with Eco-Age, the GCFAs honour both the handprint of fashion (the human capital that goes into the making of fashion apparel and accessories), and the footprint of fashion (the natural capital and environmental impact).
This time I was wearing stunning Stella McCartney dress from her most sustainable collection ever. The entire collection was made with recycled materials or obtained through sustainable processes. 
This year collections are really something new and fresh, especially Fendi channeling the 70s and emphasizing the lightness of spring/summer months, both in attitude and fashion. Silvia Venturini Fendi insisted this year on simple materials.
And then there was Paris, I would say the glam and glitter star of the fashion month. Designers created very artsy and unforgettable pieces, with the inspiration from Mexican ancestry with the mix of the 70's and French girl style. 
FASHION SUSTAINABILITY IS HIGH
Also, have to emphasize the significance of sustainability during this fashion month. Apart from the Green Carpet in Milan, I am impressed with Christian Dior – this iconic fashion house supported sustainability with re-planting each three, allowing them to continue growing in a natural environment. Maria Grazia Chiuri created a collection inspired by the natural world and showed a collection without producing any waste.
My PFW was very, very busy. I have attended some of my favourites shows such as Dior, Alessandra Rich, Stella McCartney, Thom Browne together with many presentations, had numerous appointments, work dinners, all while catching up and partying with all my international friends. I had to skip one day of PFW because of the job in Germany with Hugo Boss, where I went for a quick 12 hours trip. Sadly I also had to miss the last day of PFW – but for a super exciting trip with La Mer.
Au revoir Paris and hello New York. Still can not believe that one more season of fasion-weeking is over.