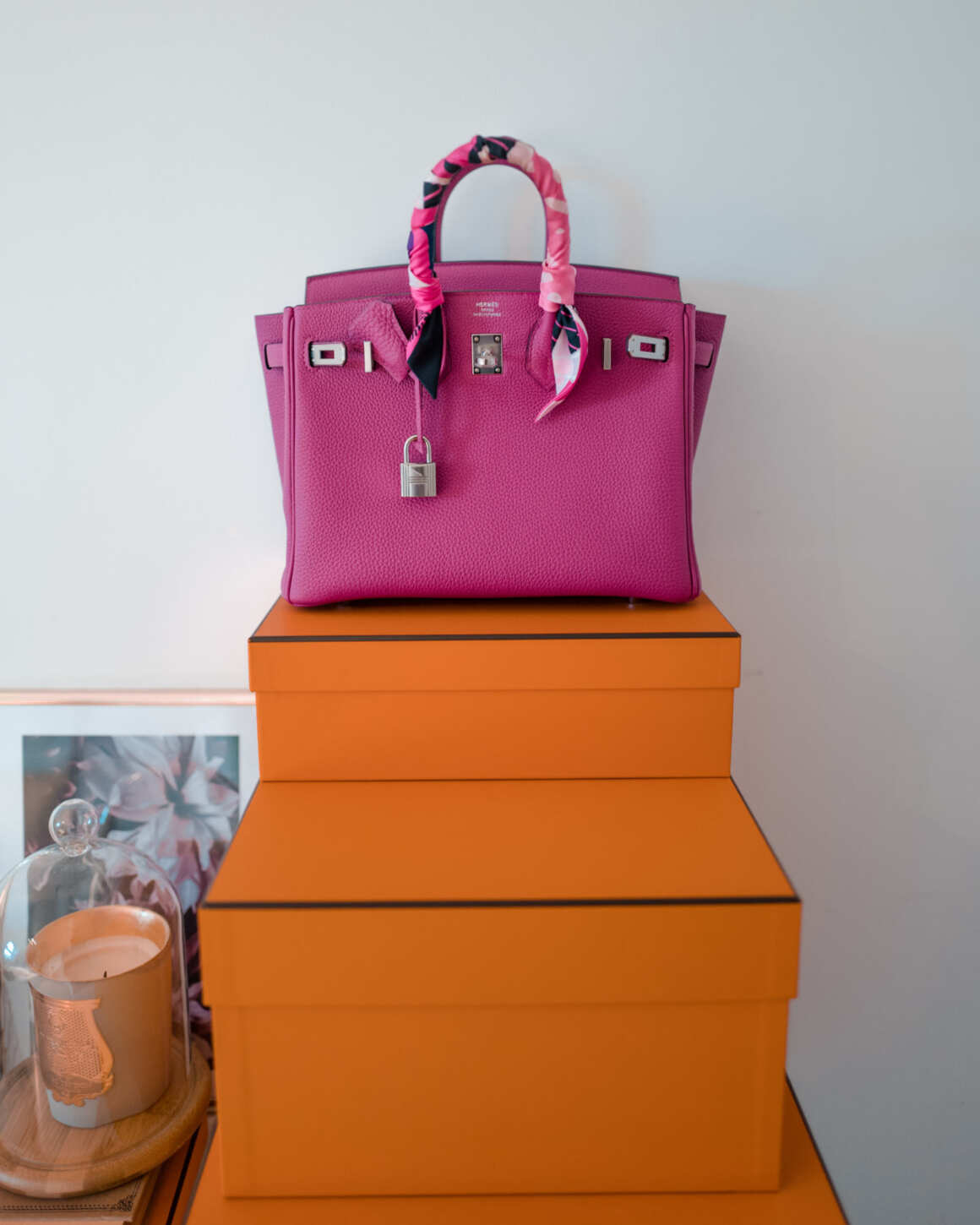 SPECIAL TRIP TO PARIS
How to get a Hermes Birkin Bag you might be wondering?
I am not going to go to Paris just for a Hermes appointment, am I? Encouragement from my sister, one train ride and few croissants latter and there I am – in FSH Hermes boutique in Paris. This item was first on my wish list for a long time. I was kinda hoping to write this blog sooner rather than later. 
I have spoken about the procedure in my videos before, and you can hear all about in my Kelly video. When I arrived, lovely sales associate greeted me and we went to a private area to discuss the bag options. Just like the last time in January for my Kelly, this was the first colour that I wanted. It was also the last bag they had in this color and she opened it just in front of me from cellophane which means no one else tried it on or saw it before. Couldn't be more happy to be the first one to see it and have it. I didn't say the exact colour name which is Rose Pourpre, but I said I wanted a Birkin 25, fuchsia coloured, with gold hardware. I got everything I wanted except from last, just because they don't make it in other than Palladium hardware.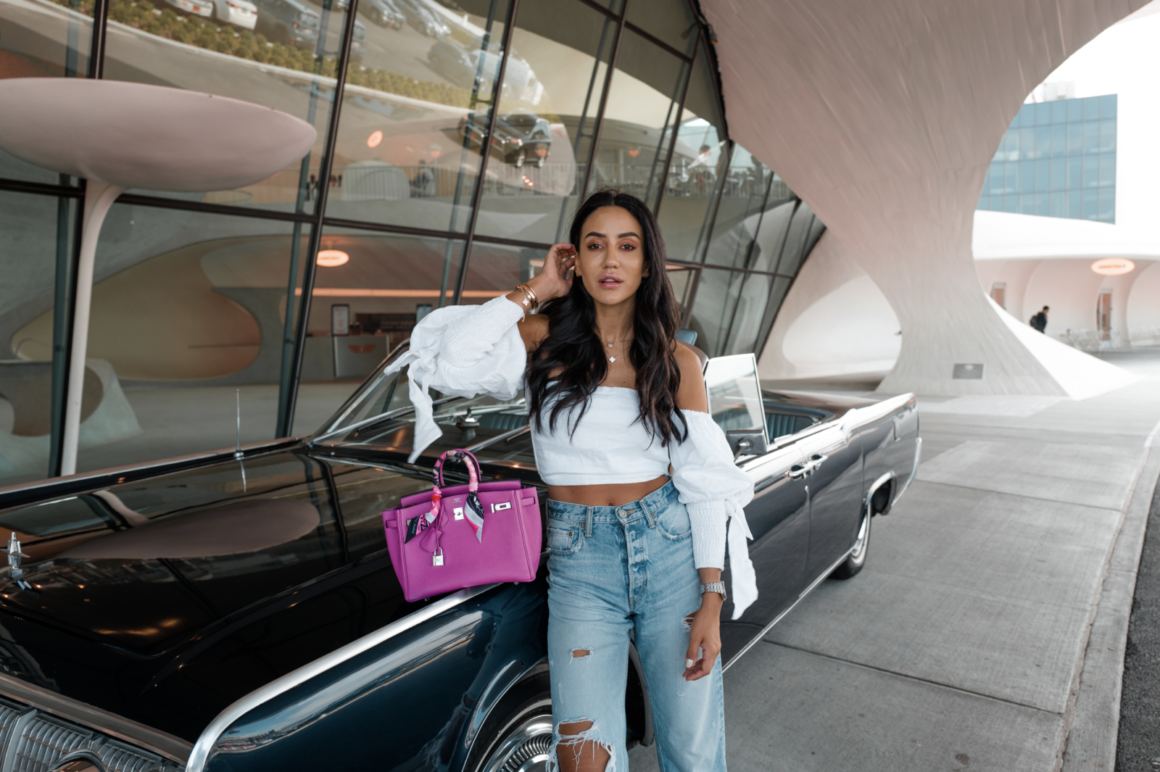 Yes, meet my new Hermes Birkin 25cm in Rose Pourpre – fuschia purple-pink color. The leather is Togo and its much softer than Kelly Epsom one. I love Birkin25 because it fits the right amount of stuff, but still won't weigh a tone. If you know Birkins, you know they tend to get kinda heavy. I was lucky because many of my friends are already owners of Kellys and Birkins, so I could get to know these bags before buying my own. Inside of it there is a pocket in the front and zipper pocket at the back. At the bottom of the bag it has four silver legs because she is a lady and she doesn't like to sit directly on the floor – not that I would EVER put it on the floor, both for hygiene and superstition purposes.
It is a perfect summer bag but it also goes so well with autumnal colors because of purple undertone of it. I can wear it with my beige or black coats and she will add a bit of colour pop up. After all, you know how much I love my all grey outfits with a touch of colour.
SHOP MY FAVOURITE BIRKINS
When it comes to Hermes Faubourg Boutique in Paris, there is a new online system. Technically you need to apply for a leather bag appointment (for anything else you can just walk in). You need to apply for an appointment the day before you plan to go to the store. You head to this website between 10:30am and 6:30pm and you apply with your full name, email address and passport number. Once you get confirmation you receive a link where you can track your appointment. This can change through out the day, so go from 3 to 4 etc, so I suggest you have your phone on you whole day long. I explained the whole procedure in my Kelly Video, which you can watch HERE.
As always I wanted a twilly, because it protects the bag handles from my frequent hand cream use. At first I wanted a bit of a colour contrast, but when I saw this one I knew it was a winning combination.  I also got a Hermes Separator called Fourbi that will protect my Birkin and keep it clean and organised. I am not sure if I recommend this, as even though it keeps my bag all clean and nice, I am not 100% sure its keeping it organised. It has extra four pockets, and you can sort of tighten it to keep it closed, but its a little bit flimsy in my opinion, I would like something more structured – perhaps like the organiser I have in my Kelly.
Now I have four Hermes bags and can finally do Hermes collection. Would you like to see something like that?
Xoxo,
Tamara