Season To Enjoy
This summer I have travelled more than any other. So far this year counts already 44 flights behind me and I have visited more than 10 European countries in the first 6 months of 2018. Constant living in the car, plane and being on the move demands feeling comfortable, but my job screams "You have to look stylish". At the same time you know how much I love good craftsmanship, shoes, bags, accessories, and in general how much I love pieces made with highest standards and are of good quality.
Luckily fashion is becoming a little bit more flexible, its easier to wear flats and to look stylish, but also to style it all up and to be happy overtime you look down and remember that you are in fact wearing your new shoes. Todays blog post is all about that comfortable yet stylish fashion, its probably the easiest time to look good, but I am still very picky with he materials and brands I use, why? Well you guys know me.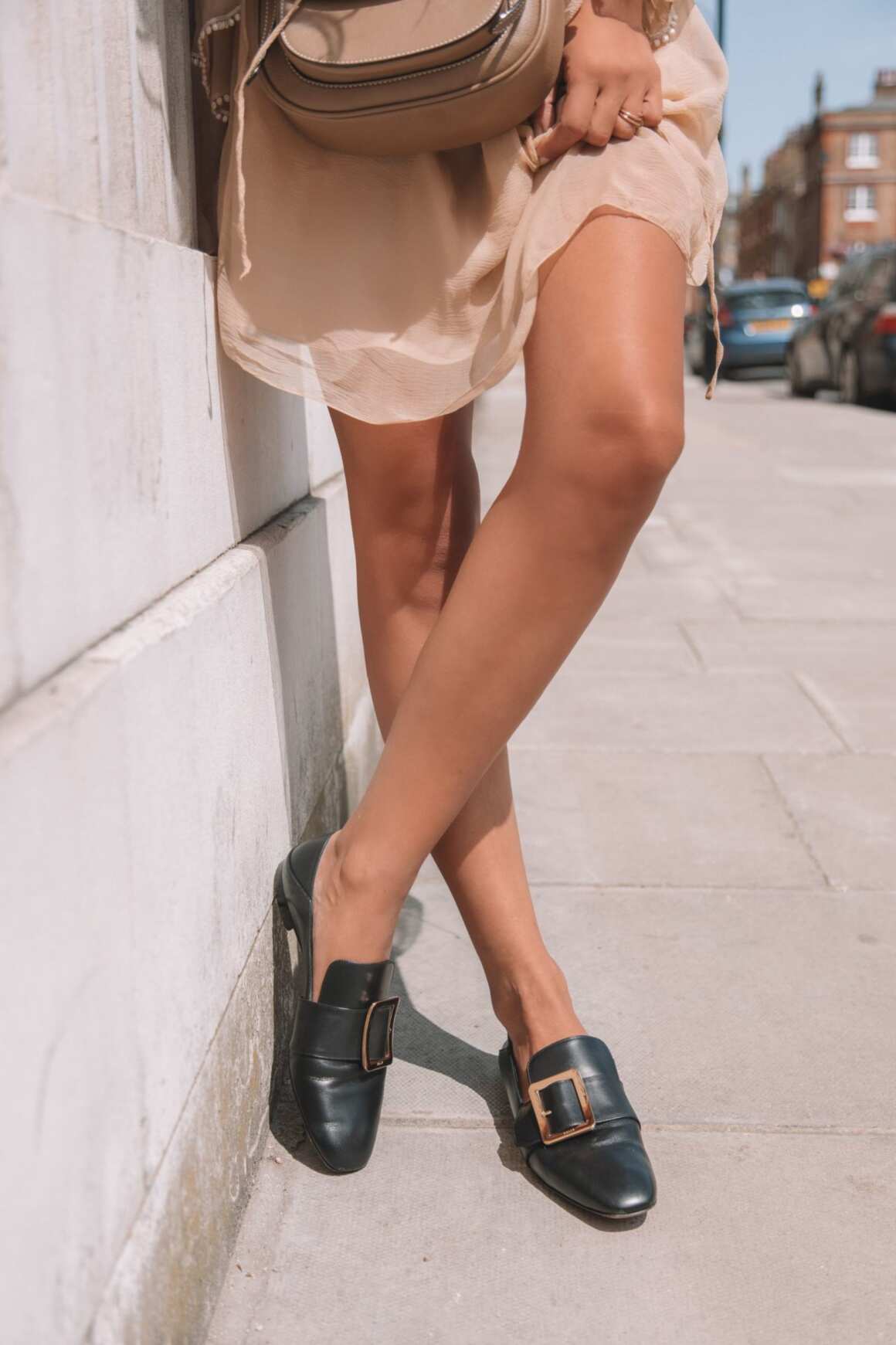 Bally Janelle
Last summer I presented you one of my favourite flat shoes which are by Bally, the colourful Janelle Poker model which you can see here. This year I decided to get another pair, a little bit more classic and in smooth black colour. It was the best idea, because having these two gives me so much freedom to combine and even when I travel I can just throw them in the suit case and know that I will be fine to mix and match.
I love this black model because just like all of their Janelle's it can be worn with the back up or down, so one moment they are loafers also called Babouche and the other moment they are like slides. I love that. On this day of meetings I styled my flat shoes with a silk summer dress and a new bag also by Bally. This beauty is a classic Saddle Bag and its called "B Turn" because of a stunning clasp used to open and close it. Mine is in colour Beige but it comes in many other colours too. 
How do you like this look? I stopped at a beautiful Saint Aymes cafe in the morning for coffee before all of my meetings started and ordered some unicorn cookies and red velvet. Its a really gorgeous place that I would recommend anyone visiting London. Excited to hear your thoughts about this post.