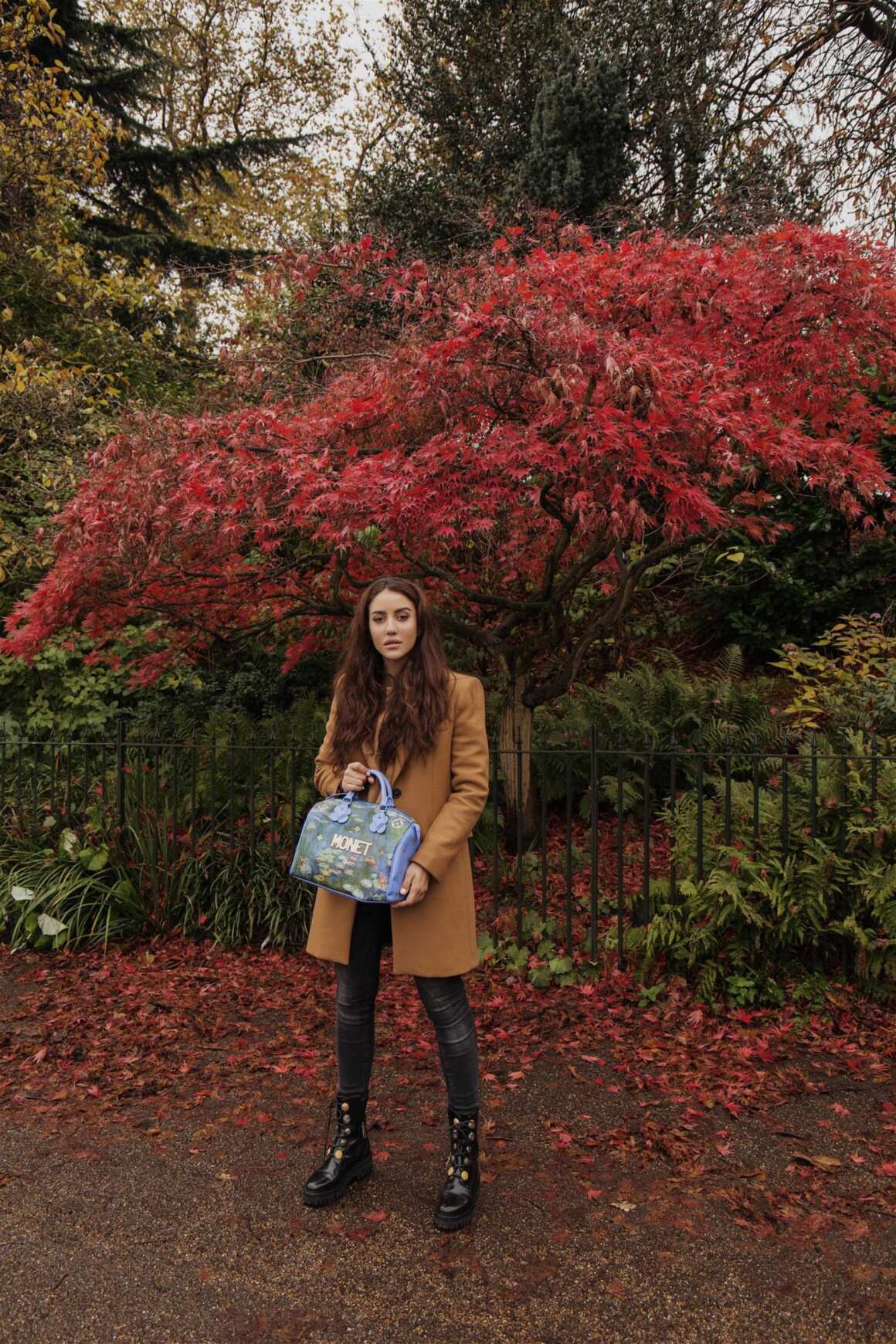 SERIES TWO
Remember when I told you how much I struggled choosing between Turner and Monet? And I am talking about beautiful masterpieces that are decorating most of Louis Vuitton's windows after a huge success of their collaboration with the most popular modern artist Jeff Koons. I spoke about their collaboration HERE.
The reason why I couldnt decide between two of the designs is very obvious, they are so stunning, with masterpieces instilled in them, and stamped with authentic details from both Louis Vuitton and Jeff Koons. Neverful, Speedy, Pochette Metis, maybe NéoNoé or even Montaigne, there are so many choices and none could be wrong. The Masters that Jeff Koons chose are all perfect match, in array of colours that any one can incorporate in their wardrobe.
Since I was lucky enough to give both Turner and Monet a walk around the city, I decided to style them pretty differently. Even though both looks are very much me, casual, every day appropriate I still somehow managed to make them different enough, just like these artist managed with their artwork. I love Speedy bag as the classic Louis Vuitton shape. but with the Water Lily Pond on it, its in the dreamiest colours ever. I love how they are going between green and blue, with the touch of gold and yellow. Its definitely something so easy to work into everybody's wardrobe.
This bag is equally stunning in Neverfull shape which initially was what I wanted to go for. That would be my ideal travel partner, but for every day city activities, I felt that Speedy was as efficient and maybe a little more on point when it comes to fashion. What is your favourite Masters piece? I am very curious to know.
"Everyone discusses my art and pretends to understand, as if it were necessary to understand, when it is simply necessary to love."
Claude Monet
FOR ART LOVERS
As mentioned the outfit itself is pretty simple. My favourite dark grey jeans that are probably new to its end always work well. They are skinny, but made of good denim, the one that doesnt feel too thin or too thick for the skinny jeans. I also went for an oversized beige knit and a classic beige coat. One that I always say every one should own in their wardrobe. All these pieces are easily attainable and are not dependable on how much you can spend. You can find them on high street, and that is what I love the most about looks like these. One key piece is all you need to carry out the whole outfit. In this case its a true piece of art.
Louis Vuitton was always that brand in my wardrobe that can make a whole outfit. From Stephen Sprouse scarf, to gorgeous handbags, shoes, or pieces of jewellery, this brand makes most unique items that really do give life even to the most boring black dress, or in this case clothes that has been seen million times.
How would you style your favourite Master Piece? Hope you liked my take on it all.