In collaboration with Rimmel
Its officially Party season and even though I am not someone known for their extensive night life, I must say that I have more dinners, events and parties to attend than I accounted for. I tried to put it all down on a piece of paper as I was RSVP-ing to these fabulous events. I think I need 14 dresses all together in December, then different hair and makeup looks, because my friends and I always like to surprise each other with different looks. Even though I am not a party girl I must admit that party season excites me. All the wonderful people, the atmosphere, great food and drinks plus an excellent excuse to dress up, and look fabulous.
I so far have lined up several dresses and picked carefully the best of the best for you to chose from. This season I have also partnered with Rimmel to bring a perfect inexpensive party look to you guys. As you probably know my signature look is a smokey eye with a nude lip, so I wanted to stay true to myself. Base of every good makeup should be a good foundation (no pun intended). Something that lasts long and looks healthy on your skin at the same time. I heard a lot of people rave about the Rimmel Wake Me Up Foundation so decided to try it out for this post. I must admit I loved the consistency and this is probably the best high street foundation I tried so far. For the eyes I tested the Magnif'Eyes Palette in warm tones and absolutely loved it. But just wait for the finale.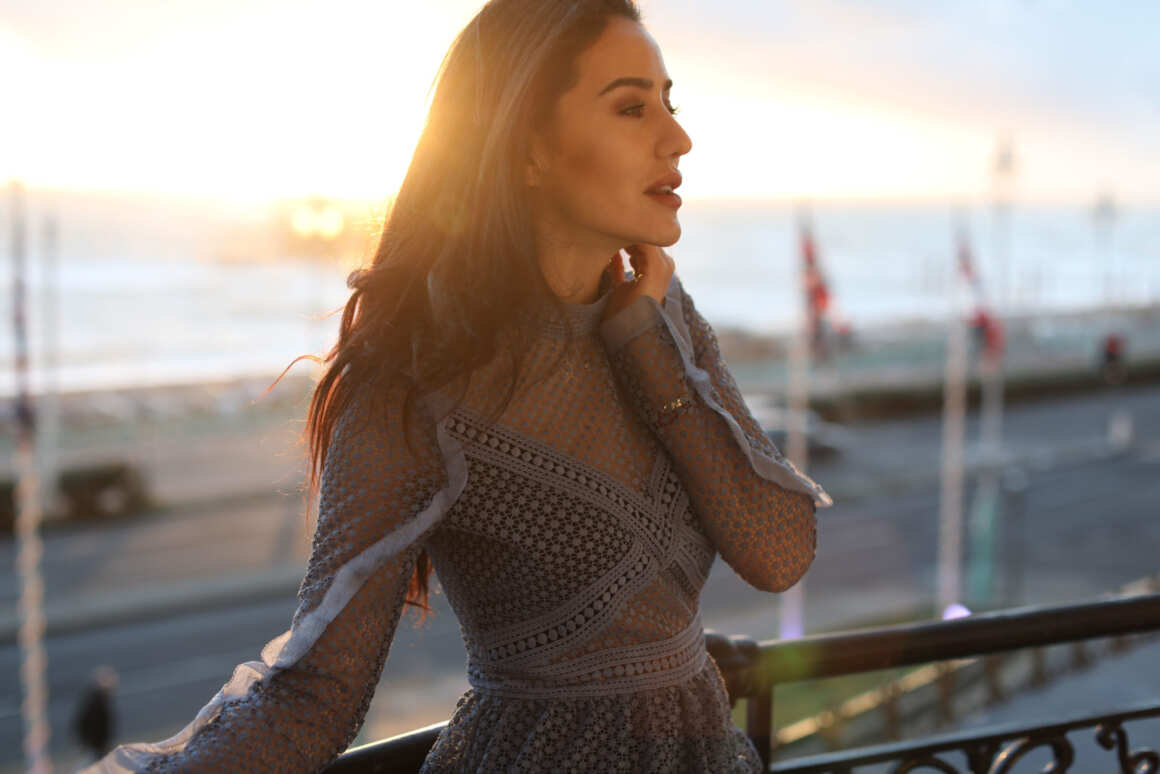 THE LOOK
My absolute favourite product of all was by far the one I used on my lips. I think that a good lip product goes a long way and this season opted for many different Matte and Glossy options. However for my ultimate party look I used The Only 1 Matte Rimmel lipstick in the perfect nude shade "I Dare You". The consistency, the cent and the colour swept me of my feet. After all its all about picking the right dress and the right lipstick this season. Those are the things I feel we can have the most fun with. And isn't this season exactly about that?
Even though December is the time of fun, I am sure you will all agree that it can be pretty costly. For that reason I thought it would be a great idea to shoot a post with makeup you willow, but it won't break the bank. You can get the products I mentioned in Superdrug and if you buy all three you will get a Rimmel tote as gift with purchase. After ll it is the season of gifts too, isn't it?
Hope you like this slightly different post! Let me know what is your ultimate makeup look.
SHOP THIS LOOK