Imagine your favourite colour of the sea. No wait, I will start all over again. For 9 years now I live by the sea. That means I know all of its colours very well, there are days when its grey then green, days when it almost looks yellow and days when its beautifully turquoise like today.
"Stop here.Stop" I told my sister as we were trying to find a location to shoot. Without even knowing I picked a whole outfit inspired by this place. White buildings with the beautiful view on nothing else but the sea. You know, marine world in my favourite shade of blue- of course.
I wish we had a picnic basket. The day is beautiful, the summer is finally here, and this is the 8th time I experience transitional period in Brighton. Nothing is prettier than that. Apart from maybe new Chanel collection, oh and the Chloe pre fall, but now I am just getting distracted.
Zamislite svoju omiljenu boju mora. Ne, cekajte, pocecu opet. Vec 9 godina zivim pored mora. To znaci da sada vec poznajem sve njegove boje, dodju dani kada bude sivo, pa zeleno, pa dani kada je skoro zuto, ali ne smemo zaboraviti dane kada je tirkozno plavo i sjajno kao danas.
"Stani ovde. Stani", rekla sam sestri koja je vozila trazeci mirnu ulicu za slikanje. Nesvesno sam obukla kombinaciju inspirisanu upravo ovim mestom. Belim kucama koje imaju prelep pogled na more. Znate, more u najlepsoj mogucoj akvamarin plavoj boji.
Ah kako bih volela da sada imamo korpu za piknik. Dan je prelep, leto je skoro pa tu, a ovo je 8.put da dozivljavam prelazni period u Brajtonu. U mojoj knjizi utisaka nema niceg lepseg. Osim mozda nove Chanel kolekcije, ili Chloe pre fall, ali da ne okolisam.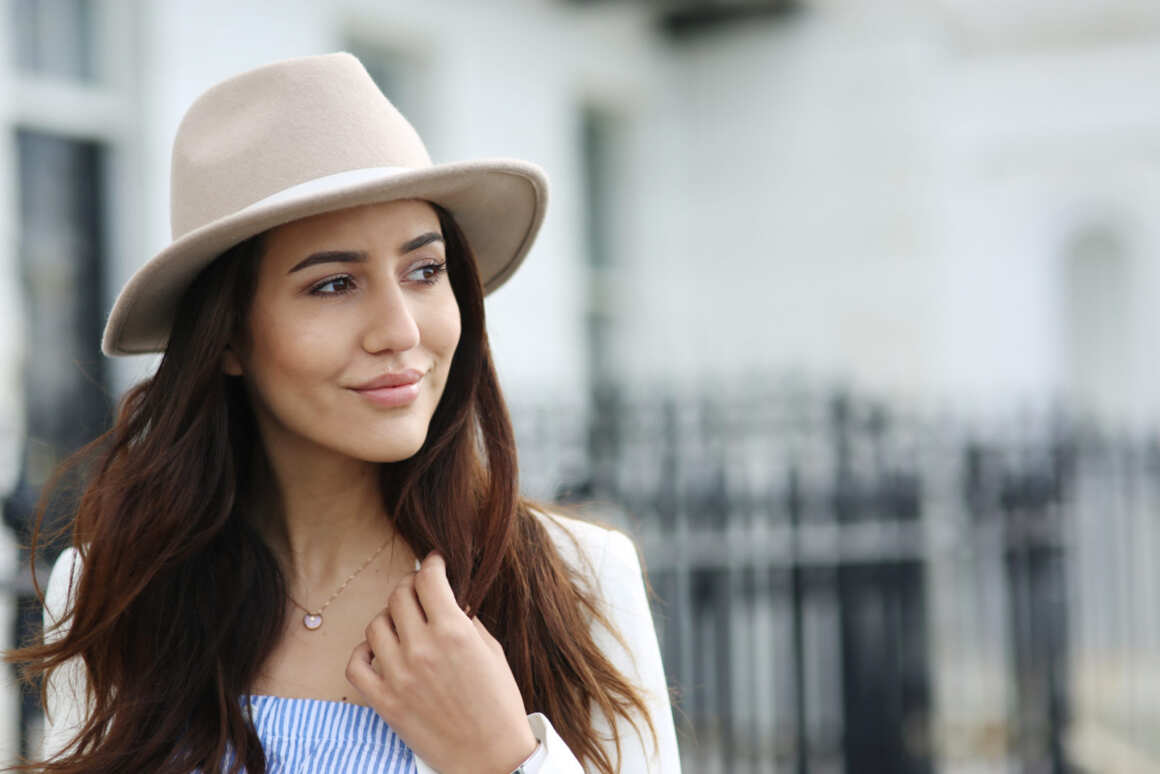 ABOUT THE LOOK
As I mentioned the outfit was totally inspired by everything I see on daily basis. The clouds, the sea the beauty of it at this time of the year. Still sometimes cold, but never the less putting smile on my face. Over the knee boots don't seem to have any connection with the calendar in my wardrobe. Maybe because we never get to experience the proper summer, but maybe because I simply love them too much that I refuse to put them away.
This dress was a happy accident, or no, not an accident I just totally forgot I ordered it, and couldn't recall doing it even when it arrived. Maybe I am losing it, but maybe I just subconsciously started shopping during sleep, just to avoid the feeling of guiltiness.
Oh well, I will finish the post here, with one last note. Chloe Faye. In all its glory seems to be ideal companion on sunny days, and on those grey ones (pun intended). I mean, I even forgave it the fact that it barely fits anything comparing to some of my other bags and we decided to continue out friendship over that slight disagreement. I still sometimes scream at it when my blogging camera cant fit, but out love remains the same. Hope you like this post.
Kao sto sam spomnula, zaista me inspirisalo ono sto vidjam svakodjevno. Oblaci, more, lepota prirode u ovo doba godine. Ponekad i dalje bude hladno, ali ipak me pomisao na leto veseli.
Cizme perk kolena kid men ne zany za kalendar. Mozda zato sto u Engleskoj nikada nemamo pravo leto, a mozda jer ih toliko volim da m bas briga.
Ova haljina je srecna nezgoda. Zapravo nije nezgoda, nego sam ja totalno zaboravila da sam je narucila. Mozda gubim razum, a mozda sam pocela kupovati preko interneta u snu, kako bih izbegla grizu savest, ko zna.
U svakom slucaju zavrsicu post sa samo jos jednom misli. Chloe Faye. Toliko mi je divan saputnik ovih suncanih dana, pa i onih malo sivljih. Cak sam joj oprostila i cinjenicu da u nju ne stane mnogo, pogotovo u poredjenju na ostale torbe. Odlucile smo da nastavimo prijateljstvo iako se ne slazemo oko ove jedne stvari. Ponekad se i dalje izvicem na nju jer je previse lepa, ali u nju ne stane more kamera za vlogovanje. Ipak moja ljubav je bezuslovna! Nadam se da vam se dopada ovaj post.