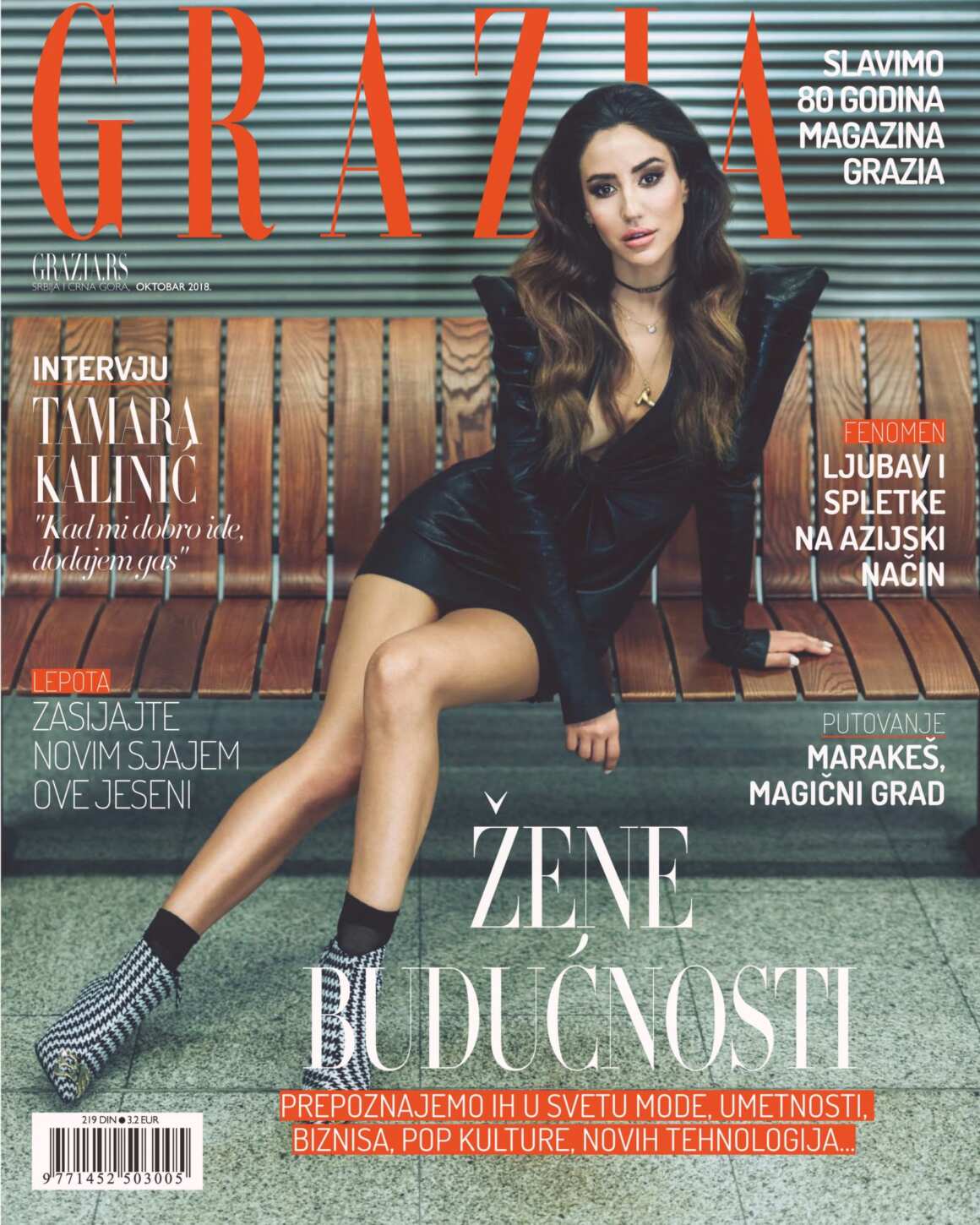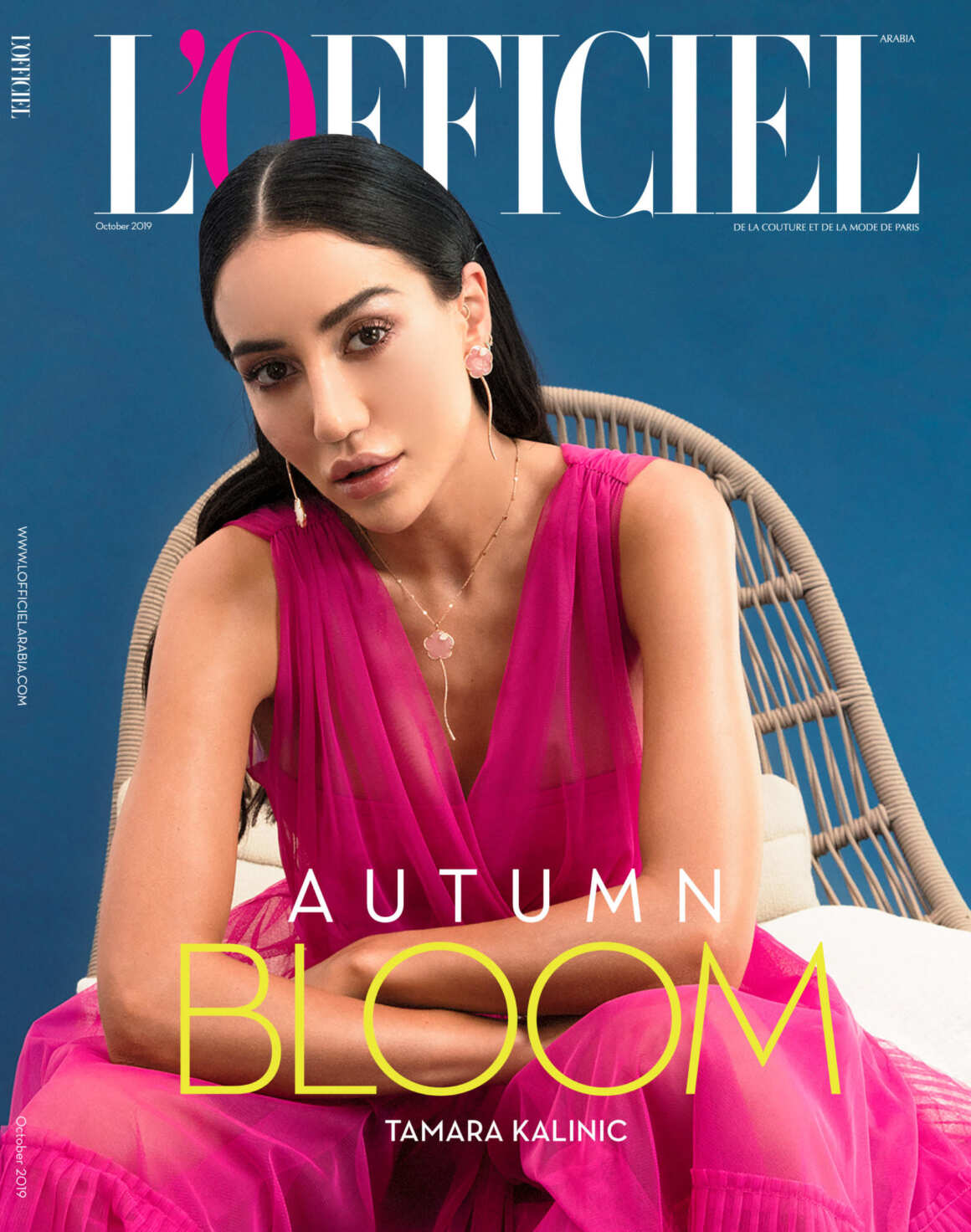 Tamara Kalinic is a 30-year-old content creator who writes about a number of topics but specialises in premium beauty, fashion, and travel. She was raised in Serbia, but she relocated to England in order to study pharmacy and follow her dreams. After she graduated from college, she realised that her hobby – fashion blogging – has become something that she could do full time. She has always been passionate about fashion, something that she got from her mother and her grandmother, and over time she has developed a style of her own, a sort of blend of pieces from chic, modern, and sophisticated lines.
The more Tamara blogged, the more she reached into her own life for material, telling stories of her travels, describing her daily experiences, and providing beauty tips with her daily audience, which quickly translated into the hundreds of thousands of page views. The mainstream media soon picked up on the looks that Tamara had pioneered on her blog, and they were featured in publications such as Vogue, Marie Claire, InStyle, Elle, Glamour, Grazia and Harpers Bazaar. Working with the most established names in fashion, Tamara has accrued a wealth of knowledge and experience that she draws on in order to produce better and better work all the time.
Tamara is a regular fixture at international fashion weeks in New York, London, Milan, and Paris, and in 2015, InStyle Magazine named her a rising star of Instagram, calling her "a jet-setting social media queen." in 2017 she won a prestigious award at Elle Style Awards and was named "Influencer of the Year". To date Tamara has been on covers of international fashion magazines, and they all agreed that it was her passion for this field that brought her to the front rows of most prestigious fashion shows.
OCT 14 – Selected by Kenzo to shoot a campaign for Kenzo Jeu d'Amour perfume in Paris
OCT 14 – Selected by Swarovski to be an ambassador of their new bracelet line
OCT 14 – Digital ambassador for Bally Mayfair Store Opening in London
NOV 14 – Selected by Printemps and Burberry for a special trip to Paris on the day of Christmas window revelation
DEC 14 – Selected by Vogue Eyewear to shoot international instagram campaign
JAN 15 – Face of the Chloé Love Story campaign
JAN 15 – Selected to shoot Salvatore Ferragamo Varina campaign
FEB 15 – Reported from NYFW for Lacoste
FEB 15 – The Outnet ambassador at the Fashion Week
APR 15 – Special Harrods guest at Vogue Festival
APR 15 – Face for Clarins new product launch digital campaign
JUN 15 – Started long term collaboration with REVOLVE clothing
JUL 15 – Shooting a campaign for PINKO in Porto CervoAUG 15 – Participated in Vera Wang Hippie Princess campaign
SEP 15 – Collaborated with KENZO on their London boutique re-opening
SEP 15 – Only UK Influencer involved in Marc Jacobs Decadence project
OCT 15 – Picked as the only UK Influencer and ambassador for Pronovias
OCT 15 – Participated in KENZO Flower campaign in Brussels
NOV 15 – Participated in Farfetch global campaign
NOV 15 – Shooting a PINKO SS16 project in dessert in Dubai
DEC 15 – Won an InStyle magazine award for Rising Instagram Star
DEC 15 – Held a speech to LVMH brands' general managers in Dusseldorf
FEB 16- Chosen to attend launch of Givenchy summer collection in Paris
MAR 16- UK Blogger taking part in Monnier Freres Paris campaign
APR 16- Shooting a story in Venice for Cartier Unlock Your Wish Project
MAY 16 – Attending Cannes Film Festival with Elie Saab
JUN 16 – Attending Queen's Polo with Cartier
JUN 16 – Starting to work With Bvlgari on promotion of Serpenti Bag
SEP 16 – Pinko Ambassador at NYFW
OCT 16 – Aqua Di Parma New Launch Promotion
DEC 16 – Attending Victoria's Secret Show
DEC 16 – Invited to Paris for the First Ever Dior Makeup Activation
DEC 16 – Estee Lauder Modern Muse Nuit Campaign
DEC 16 – Shooting a Christmas Campaign for Cartier
JAN 17 – DeGrisogono Jewellery Shoot in St.Moritz
JAN 17 – Starts Regularly Attending Haute Couture in Paris
FEB 17 – Pinko Ambassador at NYFW
FEB 17 – Trip to LA with Dior Makeup for a lipstick launch
MAR 17 – REVOLVE Around The World Project
MAR 17 – Working with Bvlgari to promote new Harrods Event
APR 17 – Cartier Collaboration for Design Week in Milano
APR 17 – Trip to India with Jo Malone
APR 17 – Coachella with Revolve
JUN 17 – YSL Guest in Paris to celebrate latest launch
JUN 17 – Bally Ambassador for New Launch
JUL 17 – Working with La Prairie for Art Basel
AUG 17 – First Editorial Shoot for Louis Vuitton
AUG 17 – Fendi Bici and Online Campaign
AUG 17 – Venice Film Festival with Jaeger Le Coultre
SEP 17 – Promoting Sustainability at First Ever GCFA
OCT 17 – American Express Project in Hong Kong
NOV 17 – Won Elle Style Awards Influencer of the Year Award
JAN 18 – Dior Iceland Trip
JAN 18 – Guest of Dior at Haute Couture
JAN 18 – Intimissimi & Calzedonia UK Ambassador for year 2018
FEB 18 – Reporting with Jimmy Choo from LFW
MAR 18 – Promoting Jimmy Choo Off/White Campaign
MAR 18 – Working with Tiffany and Co on their latest Fragrance Launch
MAR 18 – HM Studio Collection Ambassador
APR 18 – Attending Coachella with Furla
APR 18 – APM Monaco Partnership
APR 18 – Suzanne Ambassador for the UK
MAY 18 – Cannes Film Festival in Oscar De La Renta
JUN 18 – Bvlgari Perfumes Launch in Venice and Murano
JUN 18 – Tamara starts Regularly Attending Mend Fashion Week
JUN 18 – Trip to Sicily with Armani
JUL 18 – Promoting Namos Mykonos
AUG 18 – Partnering with Lance for Proenza Schouler Collaboration
AUG 18 – First Dior Fashion Campaign for Saddle Bag
AUG 18 – Partnering with Omega for their Exclusive event in Russia
AUG 18 – Venice Film Festival with Armani
AUG 18 – Jimmy Choo Fragrance Campaign
SEP 18 – Personally invited by Alessandra Rich to celebrate LVR Launch
SEP 18 – Fashion Editorial for Harpers Bazaar Serbia
OCT 18 – Cover Face of Grazia Serbia
NOV 18 – Invited to New York with HM x Moschino
NOV 18 – Invited to Arizona with Proenza Schouler
DEC 18 – One of the influencers to promote Marc Jacobs new Launch
DEC 18 – Louis Vuitton Make a Promise UNICEF Campaign
DEC 18 – Viktor&Rolf Christmas Campaign Shoot
JAN 19 – Visiting Hawaii with La Mer
MAR 19 – UK Ambassador for Omega
APR 19 – Tamara launched her own sunglasses brand SoShady
APR 19 – Participating in campaign with Viktor&Rolf
APR 19 – Attending Coachella as a guest of YSL
APR 19 – Only UK influencer to be invited to LA with Tom Ford
APR 19 – Attending Dior Cruise show
MAY 19 – Working with Dior to promote 30 Montaigne
MAY 19 – Attending amfAR Gala in Cannes
MAY 19 – Laura Mercier in St. Tropez Experience
MAY 19 – Attending Cannes Film Festival for Third Time
JUN 19 – Luisa Via Roma Ambassador in Florence celebrating 90 years
JUN 19 – Balmain Ambassador in London Selfridges
JUL 19 – Louis Vuitton Experience in Asnieres
JUL 19 – Etro Mykonos Experience
AUG 19 – Luisa Via Roma Unicef Gala Ambassador
AUG 19 – Dior Riviera in collaboration with Dior
AUG 19 – Working with Fendi on their Harrods Pop Up
AUG 19 – Celebrating 25 years of NARS in Florence
AUG 19 – Michael Kors campaign shoot in New York
AUG 19 – Venice Film Festival with Armani
SEP 19 – Tamara is shooting Piaget campaign
SEP 19 – Invited by Louis Vuitton to visit Grasse
SEP 19 – Chosen by Jimmy Choo to Participate in Campaign
SEP 19 – Face Of Carolina Herrera Perfume Ad in Harrods
SEP 19 – Camera Moda Ambassador
SEP 19 – Stella McCartney Supporter at GCFA
SEP 19 – Shooting a Campaign for Pomellato
OCT 19 – Visiting New York as La Mer Ambassador
OCT 19 – Participating in Bvlgari Harrods Shoot
OCT 19 – Tamara is face of L'officiel Arabia